I recently started playing Dragon Quest X on the Nintendo Switch…in the United States…for free.
Yes, it's still in Japanese and there are some language barriers to overcome, but it's surprisingly simple and easy to do. I've gotten a lot of people asking me how to do this, so it seemed like a good thing to write up. After all, maybe it'll help others (and you, reading this right now) to play an excellent Dragon Quest game for free!
Step 1: How to Create a Japanese Nintendo Account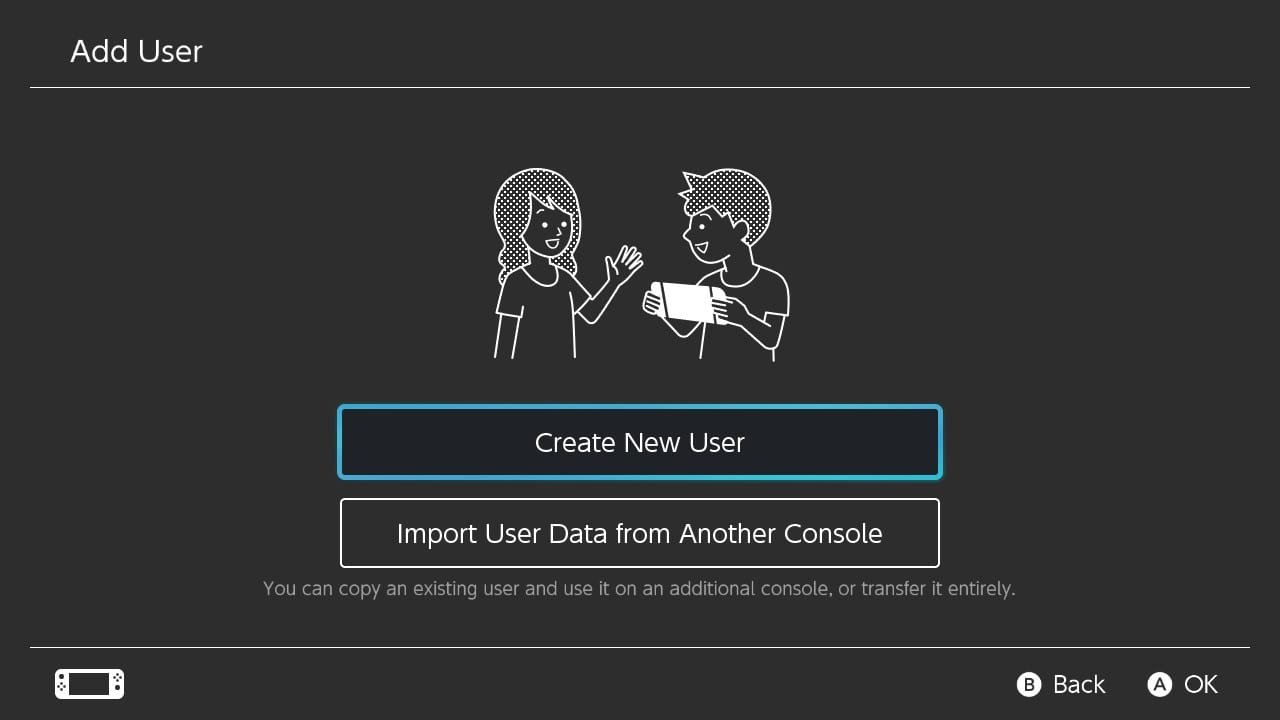 The first step is to create a Japanese Nintendo Account. You'll need an email for this that's separate from one you use for other Nintendo accounts. It's pretty painless. You simply go into System Settings on the Switch, scroll down to "User," and then select "Add User." From there, simply click "Create New User" and create one with that separate email you have. You can fill the whole thing out in English, and then just set your "Region" to Japan. The whole process takes maybe two minutes. Not bad, eh?
Congratulations, you now have a Japanese Nintendo Account!
Step 2: Find Dragon Quest X on the Japanese eShop
Surprisingly, this is one of the trickier steps. Unless you know Japanese and can search for it, it's hard to track the game down in the eShop. Searching for "Dragon Quest" in English, for instance, showed me the Builders games and some DLC for XI S, but that was all.
The easiest way to find the game? Go to search bar (the magnifying glass icon), and simply type in "X." Dragon Quest X will be the first result, and you can start downloading it instantly.
Step 3: Download and Play DQX For Free
Once the game is downloaded to your Switch, you're almost there! There are just a couple more things to do before you can play Dragon Quest X in all its glory. There are other ways to get the game started, but this is purely for the free trial version, which encompasses ALL of the 1.0 content and about half of Version 2.0. In other words, you're getting a ton of game for free.
First, you'll have two options to choose from on the first screen. I used the Google Translate app on my phone to see which one was the seemingly "free" option. Click on the second one, like this:
After that, you'll have to click on the bar directly underneath that. It's the words flanked by green diamond things on either side.
This will take you to the next screen, where you can click this nice brown button to start playing Dragon Quest X for free:
After that, you'll see the opening movie and can get started creating your own character. Enjoy!
Step 4: Enjoy Astoltia!
This isn't really a step, I guess, but it's where the fun can really begin. I've been having a blast playing through Dragon Quest X the last few days, and I hope you will too!
Starting next week, I'm going to be blogging about my time with this game, in a little series I'm calling Adventures in Astoltia. So, if you'd like, check back in from time to time and see what's going on in the world of Dragon Quest X!
UPDATE #1: I also wrote a follow-up detailing how to get off the free trial "Easy Play" without losing your character data. You can read that right here.
UPDATE #2: If you want to learn how to subscribe to the game once you purchase it, or after your free trial ends, you can learn the best ways to subscribe right here.
And if you'd like to hear us talk about Dragon Quest X (and Dragon Quest in general), be sure to check out our weekly DQ podcast, Dragon Quest FM or subscribe to us on Patreon!
---