As beautiful and content-rich as it is difficult, R-Type Final 2 offers a feast for hardcore shmup players craving a challenge.
Quick View
Title: R-Type Final 2
Release Date: April 30, 2021
Price: $39.99
Suggested Audience Age: E10+ for Everyone 10+ (ESRB)
Recommended for fans of: Horizontal scrolling shmups like Drainus and Wings of Bluestar
Geek to Geek Media was provided with a review copy of this title.
Overview
For my final game of Shmuptember 2022, it only felt fitting that I played something with the word "Final" in the title! R-Type Final 2 is the latest entry in the iconic R-Type series, with a lineage going all the way back to 1987. In that spirit, Final 2 is a challenging old-school horizontal shooter featuring sleek spaceships and waves of menacing aliens. This release includes a massive amount of content with extra ships to unlock, bonus levels, online leaderboards, and a myriad of customization options.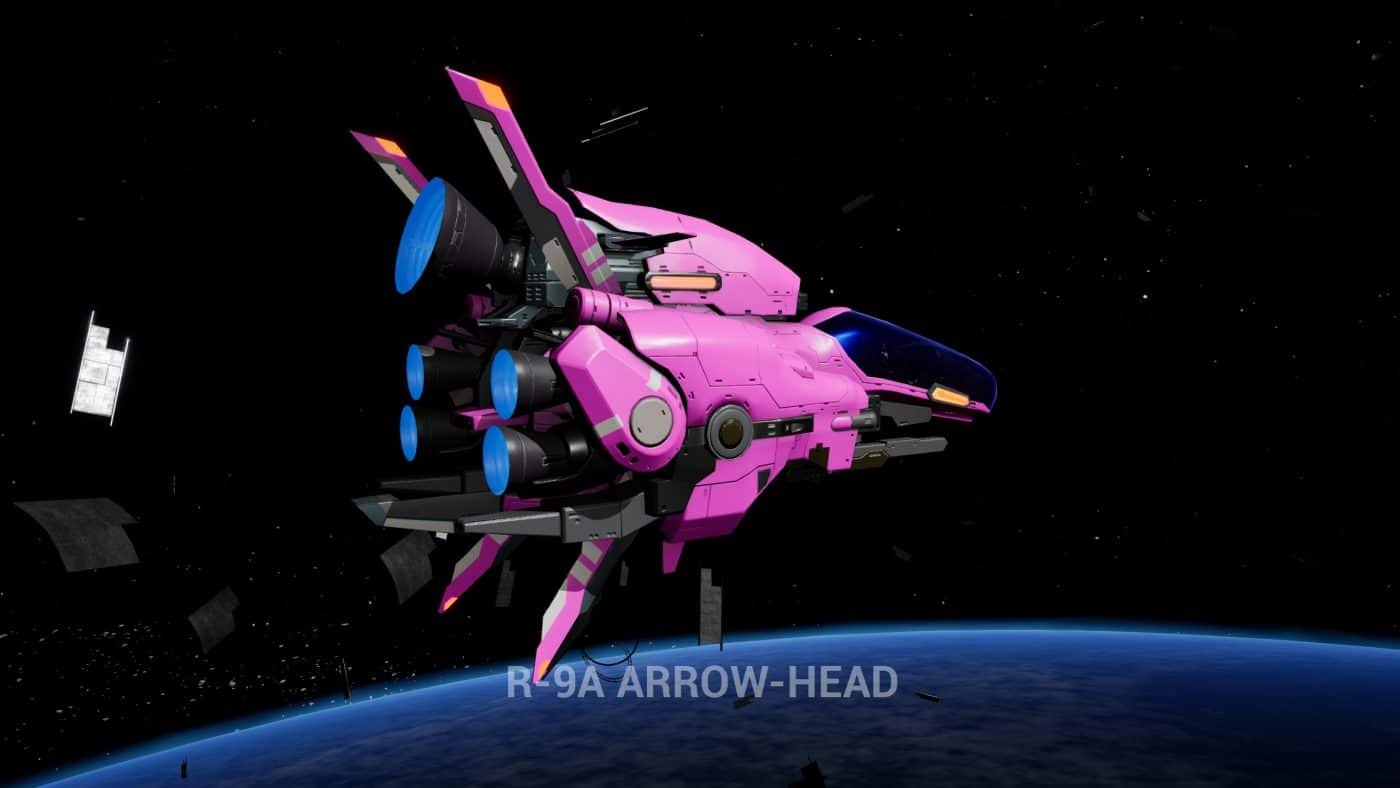 Aesthetics
In terms of presentation, R-Type Final 2 may be one of the slickest and most-polished looking shmups I've ever played. While the game is light on story (as are most shmups), the opening cutscene of the ship launching is very cool. I also appreciated how the player can customize the appearance of their ship. The options include paint jobs, decals, and even window tint for the canopy!
During the action, Final 2 takes full advantage of the fact that it's a polygonal Unreal engine game. Notably, it features dynamic lighting, which is quite rare in this genre. I was also a fan of the neon aesthetic of the game's ships, projectiles, and enemies. These bright colors really pop against the dark backgrounds of space and alien-infested space stations.
The game's music is a mix of trance and vocal/choir tracks that give your battles the feel of a modern sci-fi movie. It's very different than the more boppin' tunes of most other shmups, but it works well with Final 2's presentation.
Mechanics
While R-Type Final 2 certainly looks modern, at its cold icy heart, it is still very much a brutal retro-style game. Your ship moves slowly and can be destroyed by a single stray bullet. I found that I had to play methodically and strategically to make progress, even on the easiest difficulty settings. Unlike a "bullet hell"-style shmup, R-type is about efficiently taking down enemies; simply avoiding their projectiles will quickly lead to you being overwhelmed. In most cases, I had to play through levels multiple times so that I could anticipate what was coming next; purely relying on my reflexes, as I do with most other shumps, was not enough.
While your ship may go down easily, it certainly won't go down without a fight. The arsenal of the baseline ship includes three different types of armaments and juggling them all is the key to victory. Instead of a standard peashooter, the R-type ship comes with a charge beam similar to what Mega Man and Samus have attached to their arms. Charging a shot will deal extra damage but leave you vulnerable since your gun is both used for offense and defense; your standard shots can shoot down enemy projectiles, which is crucial. You also have a gun pod that can be mounted on the fore or aft part of the ship; this device can be both a weapon and a shield. At any point, you can detach the pod to change where it's mounted. This is something you'll need to do often since attacks can come from either side. Last, you have special weapons like missiles to round out the arsenal. This game might seem simple at first, but there's actually a lot to master!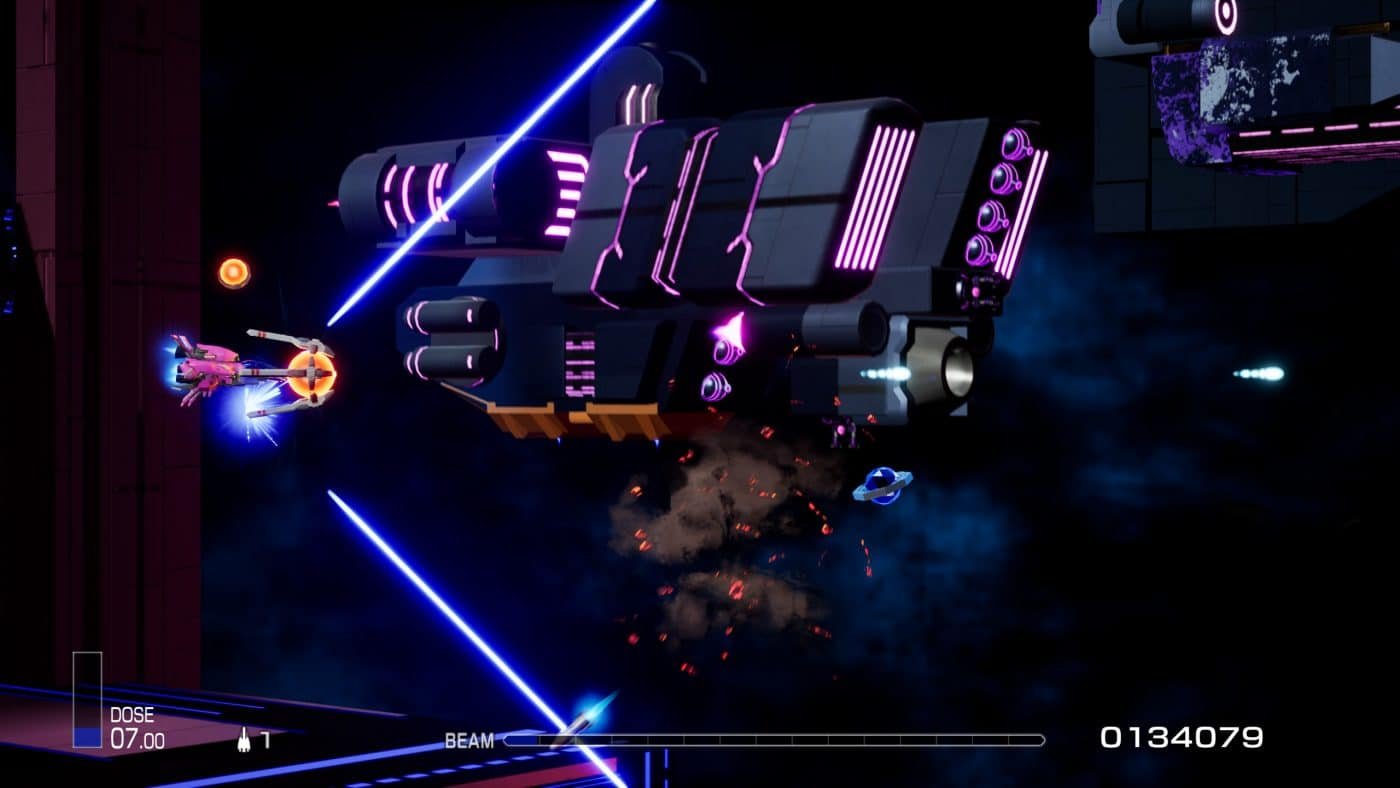 Verdict
R-Type Final 2 is a really sweet game for a very particular type of shmup fan. Since every death sends you back to the last checkpoint and continues are limited, this is not a game you can just casually button-mash your way through. In my case, even on the "Practice" and "Kids" difficulty levels, I still haven't been able to finish the campaign. However, if you're someone craving that level of challenge, R-Type Final 2 is a great place to get it and offers a massive amount of content to enjoy.
Note: On most platforms, this game has a free demo, so you can try it out and see if you're up to the challenge.
Watch me struggle in this highlight from my Twitch channel: https://www.twitch.tv/videos/1637983059
Geek to Geek Score: 3.5/5
Shmuptember 2022 Closing Thoughts
Spending another month touring the shoot 'em up genre and closing things out with a classic franchise like R-Type really cemented something for me. The shmup genre seems simple on the surface but is actually quite diverse when you dig in. And the thing is, I don't think I'm the only one who's noticed this. Over the past few years, we've been seeing shmup mechanics sneak into other games when developers want to ramp up the action. This cross-pollination not only livens up other genres but also brings back new and interesting ideas into subsequent shmups. That's something I love to see.