We're excited to announce our first-ever Dragon Quest Play-Along!
Dragon Quest FM is partnering with our friends at The Nerdberg Review to bring a cross-podcast event where we all play Dragon Quest VII and then talk about it! And guess what? We want YOU to join us, too!
What We're Doing (And How You Can Join Us)
Participation in the Dragon Quest Play-Along is pretty simple. Starting this week, we're going to be playing Dragon Quest VII. It's a long game, so we're taking our time with it. During the next few months, expect us to share screenshots of the game and Austin will share more of his thoughts on the game at DragonQuestAustin.com as well. He's also going to do an episode on DQ7 on JRPGs and Me, so you can expect a lot of content there.
Elinzia and Todd from The Nerdberg Review are helping to sponsor the event (it was all Todd's idea, after all), so expect to hear plenty of DQ7 hot-takes from them as well over the next few months! We invite you to play along with us, so it'll all be fresh on your minds – and ours, too.
Then, to cap everything off, Dragon Quest FM will be doing another Deep Dive series exploring Dragon Quest VII toward the end of the year. See? Plenty of time to play the game between now and the end of the year. So if you'd like to join us, please do! It seems like a great way for everyone in the community to play a DQ game together!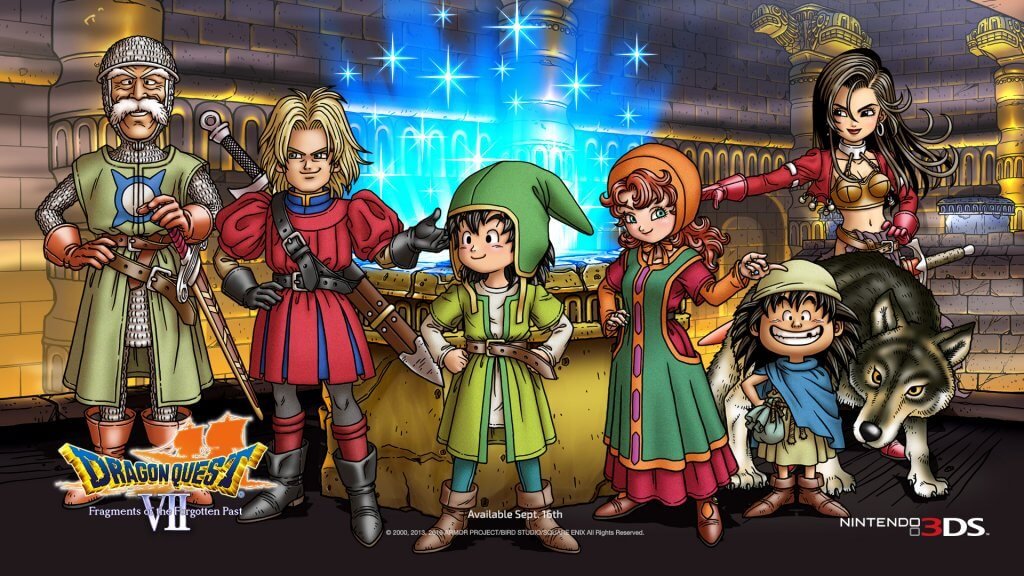 Why Dragon Quest VII?
We actually thought about this a lot. Since it's the first-ever Dragon Quest Play-Along, we wanted it to be special. DQFM had already done Deep Dives on DQ4 and DQ9, so we ruled those out. Ultimately, we decided on Dragon Quest VII because B.J. is currently playing it, Todd and Elinzia have never played it, and Austin has been writing about it a bunch on his blog.
Plus, DQ 7 turned 20 this year! That's a big deal! So for all of those reasons, we decided to choose Dragon Quest VII. So whether you've played the game a million times or never, we invite you to join us
How Soon Can I Start?
Whenever you want! B.J. started earlier this year, and Todd and Elinzia are starting soon. Austin has already played and beaten the game once this year, but he's going to boot it up again all for the sake of fun and camaraderie.
For those who'd like to play along: It doesn't matter which version you play! You can play the classic PS1 game or the new 3DS version. It's totally up to you. Heck, play 'em both at the same time! Whatever works for you works for us.
Remember to follow along with @DragonQuestFM and @NerdbergReview on Twitter to see us talking about the game even more!