Could Nintendo really be bringing games over from the Game Boy and Game Boy Color to the Switch? As a dedicated Nintendo Switch owner these past four and a half years, I've come to treat the ever-flowing online rumor mill with a very large grain of salt. One who follows all of the latest gossip at various times could have easily been led to believe that we Switch devotees would be playing Grand Theft Auto V on our Bluetooth-equipped, 4K-capable Switch Pro by now. Via Microsoft Game Pass, no less.
It's not that all of these rumors have proven totally baseless. The Switch finally received Bluetooth support in one of its routine updates all of about two days ago! There continue to be whisperings about Grand Theft Auto coming to the Switch next year as a tripartite anthology featuring remasters of the series' PS2 entries. Microsoft bringing Game Pass to Nintendo's console still seems far-fetched. Yet, seemingly against all odds, they delivered former Xbox exclusives Cuphead and both Ori games. As astonishing as that remains to me, it's as much of a reality as Nintendo and Microsoft's collaboration that introduced Steve from Minecraft and Banjo-Kazooie into Super Smash Bros Ultimate. And the recent remaster of Quake across all platforms by Microsoft-owned-Bethesda suggests that there is still plenty of love to go around between companies that in another age were understandably perceived as dyed in the wool competitors. 
True, we never got the Switch Pro. Instead, next month we'll receive the incremental upgrade, the Switch OLED model! …Meh.
The recent talk from nearly all corners of the gaming webs involves Nintendo updating its stagnant online subscription-based service. If the latest murmurings are to be believed, various Game Boy and Game Boy Color titles will very soon be joining the over 100 games now available between Switch Online's NES and SNES selection of classics.
Game Boy on Switch? Great! …I think?
Of course, access to beloved Game Boy and Game Boy Color (henceforth abbreviated GB and GBC, respectively) releases would be a welcome extension to Switch Online's current offerings. I'm even hopeful that it's only a matter of when at this point. Aside from an earlier data mine that suggested other emulators are already 'hiding in the code,' it just makes sense. This month marks the three-year anniversary of the online service, which debuted in September 2018. Unless Nintendo intends to increase its monthly or annual subscription fee, adding GB/GBC games—as opposed to something from the Game Boy Advance or Nintendo 64—allows them to add some value to the service without adding too much. This is what the optimist in me proclaims.
My inner cynic, on the other hand, feels a bit more… cynical. Based on the results of past hearsay, and the lackluster additions to the NES and SNES 'virtual consoles' that Nintendo has been slowly dripping out (no offense to all six people who were begging for Claymates), I can't help but be a little pessimistic. We may very well get GB/GBC games. And they may very well be a batch of releases that nobody has ever heard of and no one was asking for.
Naturally, I'll be more than happy to insert my foot in my mouth, and sooner rather than later. I've seen many gamers express a desire for vintage classics such as Donkey Kong '94, Resident Evil Gaiden, and Metal Gear Solid. I'd joyously jump at the chance to play any of these for the first time. That said, they're not in my Top 5 simply for the fact that I've no familiarity with them. The games for which I yearn most are staples of my prepubescent youth. They might not all hold up as well today. Regardless, I'd relish the chance to get a glimpse at them one more time, the first in nearly two decades.
My Top 5 most wanted Game Boy and Game Boy Color games on Switch
If positive thinking does on the off chance contain any secret occult powers, then I'm sending out all of the good vibes that I can summon! Please gaming gods, let one of these childhood favorites of mine make an appearance!
5. Pokémon Trading Card Game
Like just about every snot-nosed twelve-year-old in North America during the year 2000, I was obsessed with Pokémon. Whether the video games, the cards, or the endless other memorabilia, I had to collect it all! To be honest, I don't remember all that much about the Pokémon Trading Card Game for the GBC except that I had an absolute blast playing it way back then. To what extent I'd still derive excitement from it today remains to be seen. Not to imply any great similarities between them but I did find myself totally addicted to the excellent card-based battler Thronebreaker: The Witcher Tales not too long ago, so who knows? There's only one way to find out!
4. Game and Watch Gallery 2
There have been numerous iterations of Nintendo's Game and Watch Gallery series but it was the colorized version of the second installment that I owned and cherished. It featured several mini-games from Nintendo's early 1980s Game and Watch games, remade with Mario characters and packed with hordes of collectibles to unlock. I can't recall how many dozens of hours I sank into this one but it was a lot. Game and Watch Gallery 2 was the ideal game to slide into my GBC when I wanted to get in a quick ten-minute gaming sesh. That would often turn into an hour. I suspect it would no different if given the chance to play it again today.
3. Pokémon Pinball
So long as the Pokémon series fails to evolve in any substantial way I could easily go the rest of my life without ever playing another Pokémon game. With one exception. I really want to revisit Pokémon Pinball one more time! It was a killer pinball game… with Pokémon! It even included some of the mainline games' core mechanics like catching and evolving various Pokémon. Again, my memory largely fails me beyond that but one thing I will never forget: Like Game and Watch Gallery 2, the compelling gameplay of Pokémon Pinball made it perfect for decompressing between more demanding, time-consuming titles like The Legend of Zelda or Pokémon Yellow. Its cartridge also included a built-in rumble pack. I'd love to see Nintendo implement that detail into the Joy-Cons if they ever do decide to bring Pokémon Pinball to the Switch.
2. Metroid II: Return of Samus
If you happened to read my recent article reflecting upon Metroid, you'll know that this is one title on the present list that I haven't played. It's also the only one here that never received a colored release. I'm currently craving all things Samus so I had to mention it, though I'd much prefer to play through the 2017 3DS remake, Metroid: Samus Returns. Playing that on the Switch seems unlikely but a port of the original Metroid II is just all too obvious. The NES and SNES libraries now offer both Metroid games that first appeared on those platforms. Hence, I'd be shocked if Metroid II didn't follow suit given a GB/GBC virtual console.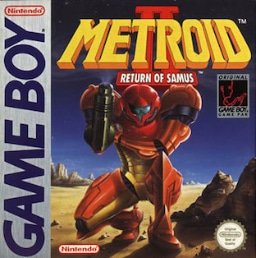 1. The Legend of Zelda: Oracle of Ages/Oracle of Seasons
Yes, yes, I know. The Legend of Zelda: Oracle of Ages and The Legend of Zelda: Oracle of Seasons are actually two completely separate games. Still, I can't really imagine any scenario where one of these Capcom-developed Zeldas arrives on the Switch absent of the other. They were meant to be beaten in succession and rewarded players who accomplished this feat accordingly. Unfortunately, I never made it very far in either game. This, along with the fact that Link's Awakening has already received a superb remake, makes these two games my two most coveted GBC ports.
What about you?
Assuming we do get Game Boy and Game Boy Color games on the Switch in the near future, what would you most like to see Nintendo bring over? Let us know in the comments below!