A game called Lawn Mowing Simulator might not jump out at you as a must-have game. But, there's something about doing repetitive simple tasks that puts you in an almost meditative state. And that has all kinds of mental health benefits. Wouldn't it be nice to have a video game that puts you in that mental headspace? If that sounds good to you, then Lawn Mowing Simulator by Skyhook Games should be at the top of your game shopping list.
Lawn Mowing Simulator Is A Driving Game
Lawn Mowing Simulator is about riding lawn mowers, not the walking pushing ones. So at its heart, it's a driving game. A slow-speed driving game where the goal is to cover every square inch of the playfield. Where turning too sharply might damage the lawn by driving the cutting blades into the surface. Cutting something that isn't supposed to be cut, like a flower bed, will get you in trouble. These challenges are a big part of reaching that meditative state. Avoiding the flower bed, and tracing the path around the garden gnome statue takes enough concentration to quiet your brain's mental chatter. Maybe that's why I like other slow-paced driving games too?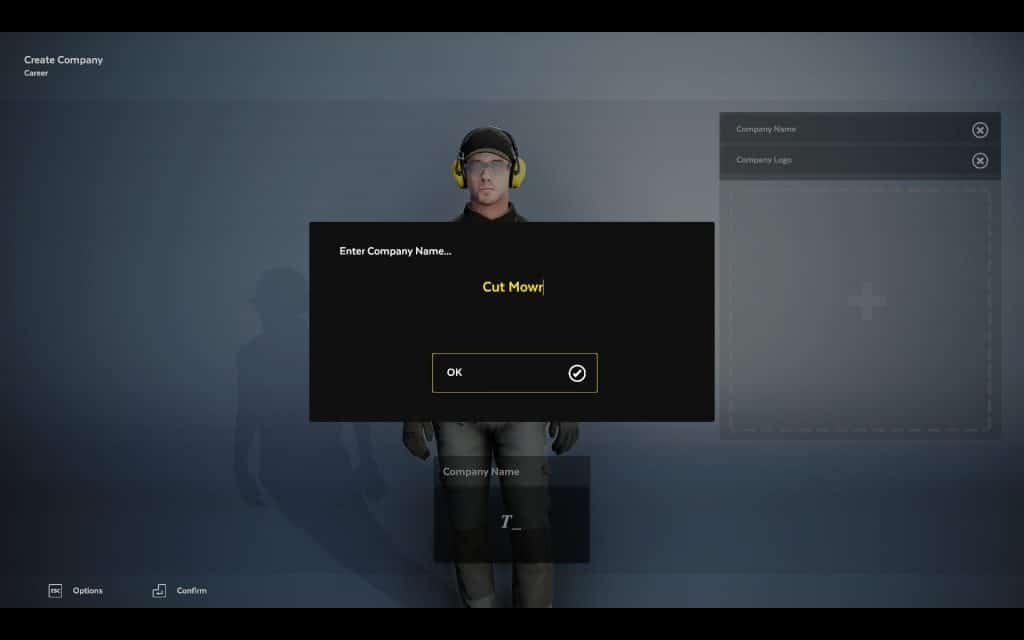 You're The Boss
You're not just some teenager mowing lawns on the weekends.
In Lawn Mowing Simulator you're running a company. The first thing you'll do is name your company, design the logo and pick out polo shirts. Over time you can purchase more lawnmowers, hire employees to operate them, and become a business manager. You have to gas the mowers and perform maintenance too. Purchasing bigger fancier lawnmowers will help you tackle bigger lawns. Your company always gains reputation as you complete jobs. You'll get new customers with new lawns after you grow your business. Of course, you can still ride the lawn if you want to after becoming a big-time mower magnate. There is a free play mode too. But personally, I found the career mode to be the most fun.
Grass Height Is A Thing
Each job will have specific requirements. The requirement to cut grass at a specific height seemed weird to me. Because I've mowed my lawn, my parents' lawn while growing up, and even mowed lawns on the weekends for extra cash as a teenager. And during all that time I didn't care what height the grass was. I did not measure my grass. I didn't think anybody did. And I didn't know lawn mowers had adjustable cutting heights. But there are people in real life who care a lot about what height their grass is cut to. That's reflected in Lawn Mowing Simulator. And since all your customers own fancy cars and extraordinarily lovely lawns they're probably the fancy pants, richy-rich types who would measure their grass.
Also, golf courses make a big deal about their grass height. The developers should launch a Golf Course DLC. I would buy that.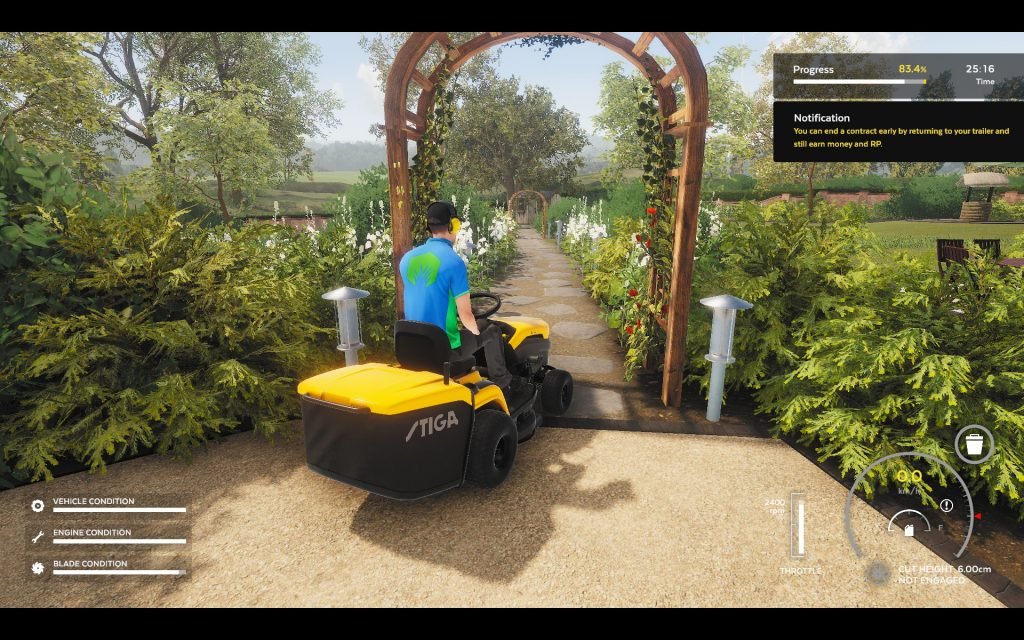 This Game Is A Cut Above The Rest
In conclusion, I highly recommend this game as a way to relax. Listen to some music, have some chamomile tea, and chill. It might even be good for your mental health. I'm playing Lawn Mowing Simulator on Steam but I use the controller because you need that kind of fine control to steer around flower beds. It's on XBOX too and I bet it plays well there.