What's the Deal With Snow Runner?
Snow Runner from Focus Home Interactive is about running barefoot through the snow while being chased by zombies. No, it's not. But that's a good idea for a game someone should make. In reality, Snow Runner is about driving vehicles on ice, snow, mud, gravel, rocks, rivers, hillsides, and every once in a while a paved road. You get stuck a lot. (Note: This game is also talked about in our latest Geek to Geek Magazine, which you should absolutely subscribe to. Because it is seriously an awesome magazine. Also, it supports this site).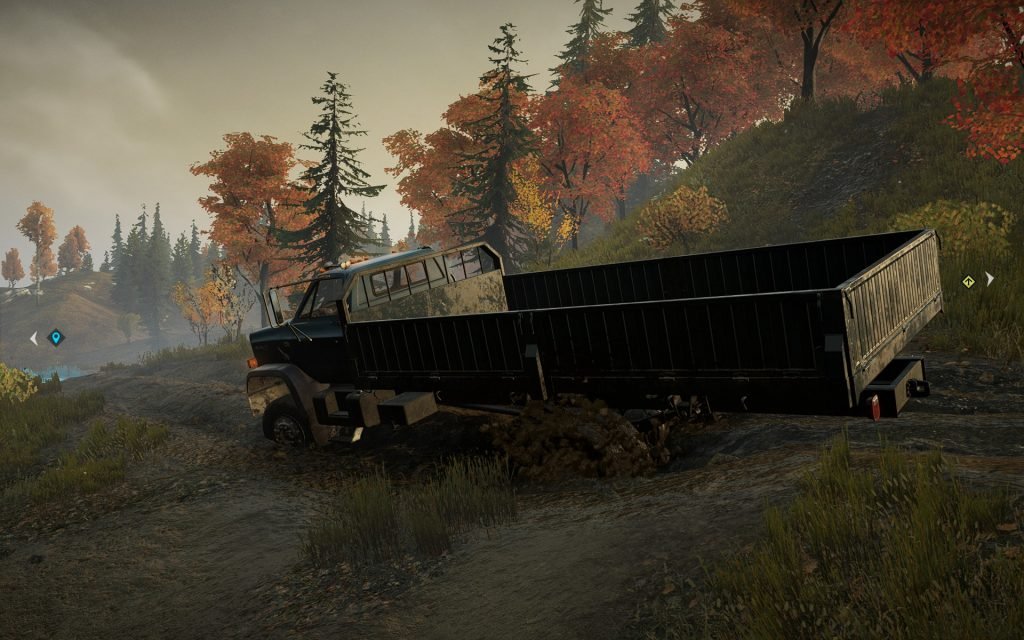 Exploration is Key
It's open world, you have a bunch of large maps that you can drive around exploring. As you explore you'll find truck parts that you can use to upgrade your vehicles, they're hidden around the map often in out of the way places. Sometimes you'll even find a vehicle you can claim for yourself hidden on some hard to reach island or stuck in the mud of a river bank. Exploration is key.
It's Really About Completing Missions
There are missions scattered all over the maps. You also find factories and other production centers. Snow Runner is really about completing these missions. Some of them involve going to various production centers, picking up a certain kind of cargo, and then delivering it to whatever place the mission tells you to. You can get the cargo to its destination however you choose. If you want to go off-road and drive over a mountain to get there, and you actually do it without getting stuck, then success!
Vehicles Galore
You find and purchase a lot of different vehicles in Snow Runner. Some are small pickup trucks and jeeps that are great for navigating harsh terrain and exploring the map. Others are big trucks that are able to transport cargo but get stuck easily. They can all get upgrades if you can find or afford them. (Not every vehicle can get every upgrade though.) You can put mud tires on a truck to help it with a muddy mission. But when you take that truck to Alaska you'll want to swap those mud tires for chains for better traction on the ice.
My Opinion
I love the game. It's funny because I live in Alaska. (Learn more about me here.) And really getting stuck in the snow is scary and frustrating. But in this game, it's fun and even weirdly relaxing. If you do get stuck you can always just magically teleport your vehicle back to the garage. It's free, there's really no penalty. You can just try again. And there's something very satisfying about the physics of the vehicles as they bounce and bob around on the harsh terrain. Completing tasks feel like a real accomplishment. The game is hard, but it's also very chill. Because in the end it really doesn't matter if you succeed or fail. You're just enjoying the ride.