If you are looking for a board game that is fun and sneaks in some education, Lewis & Clark: The Expedition might be just what you are looking for. Beautifully designed and fun gameplay has made this a game my husband and I love to play together. It would absolutely be better with more than two people, although it is certainly doable with just two. In fact, it says it can be played solo, although I have not tried it that way. American history in a board game, what could be better?
NOTE: This game was apparently reprinted in 2020. The version I have is the original.
It's a Little Obscure Isn't It?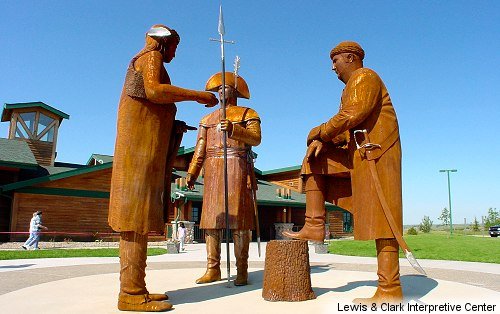 First a little backstory on how I came across this less common game. It isn't exactly in Walmart, although you can find it on Amazon. A while back, my husband and I actually visited a historic site of Lewis & Clark with an interpretive center. While we were there we, of course, took a look at the gift shop to look for a souvenir. While I had originally thought of getting a book or mug, this board game was sitting there begging for me to take it home. What better souvenir than something you can interact with and use to help you remember what you have learned?
Is It Difficult?
While originally reading through the instructions, this game seemed very complicated. There are a lot of different pieces and cards to keep track of. However, once we just dove in and started playing the game, it all made sense remarkably quickly. We did have to keep looking stuff up, naturally, but it all clicked much better than a lot of games do… without having to find any online videos to walk us through it. The game is listed for ages 14 and older, and I expect that is pretty accurate. Younger kids would probably have difficulty with the varying mechanics of the game.
The Gameplay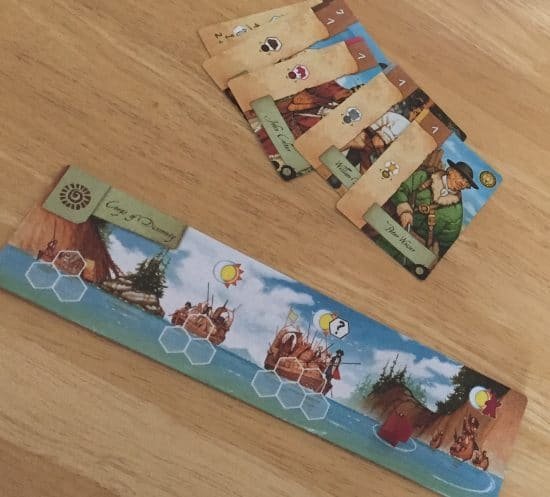 The goal of the game is to lead your expedition across part of North America to reach the west. While, yes, it is a historical game with education mixed into it… it is so much more fun than that sounds. At its heart, it is a resource management and racing game. For the history buffs out there, it does also offer a lot of little details of names and facts about real life events. For those who just want to play a game, it's great for that too. Unless you are playing with someone who wants to read all of the historical facts and you don't, then there could be some long waits.
You control a scout and a "camp" which you are moving across the country. Movement is based on the resources you have in your hand and your ability to trade with those you come in contact with. You want to be using or trading your resources as you go, as you will have to set up camp at times and any unused resources will then be counted against you. There is only so much room on your boats for your resources, after all. You will also come in contact with natives and trappers who can join your crew. Your scout moves forward and backward along the trail based on choices you make, as your camp slowly gains progress ever forward toward the goal.
Strategies
There are a lot of different mechanics and countless varying strategies you can use which really make this game enjoyable. In our first game, my focus was on resources while the husband focused more on utilizing his companions. He ended up winning the game, but it was very close. If I had one more turn I would have won. You could focus on your route and means of travel as well. Or a mixture of everything. There are also so many different cards available with various abilities and actions, that every game will be unique to the one before it.
Sneaky History Lessons
I was very impressed with how this game handled the historical education aspect. It doesn't feel like a history lesson while playing it. There is so much wonderful information given about all the people who were on the expedition which you discover through normal gameplay. There are 84 character cards for this game… all representing real people. For each character you can find a corresponding paragraph in the rule book which tells you more about that person. You see how difficult certain things may have been for them, but in a manner so subtle that you aren't really focused on it in the same way as if you were reading a history book. It is a very immersive and enjoyable way to gain a little more insight into what these explorers may have faced.
Overall, I loved the game. I would absolutely recommend it, and we will be playing again soon. For the two of us, a game took about an hour to play but I could see it easily going longer or shorter depending on how much you want to read about the history provided. Despite the very large rule book, it is actually a very simple game to learn. I hopefully will be trying the solo variant soon as well!