The latest patch for Final Fantasy XIV: Shadowbringers releases on February 18, 2020. With it, we get lots of exciting new stuff–from a new and challenging boss, to a weird new mount, and more! Patch 5.2: Shadows of a Fallen Star is the latest continuation in the Shadowbringers story of FF XIV. The patch has a lot of new content to get excited about, but here's a few we can't wait to see for ourselves!
The Cinder Drift
The Ruby Weapon has had a bit of history with Final Fantasy games. I mean, lots of people my age remember taking it on in Final Fantasy VII, where the fight was infamously hard. In the world of Eorzea, the Ruby Weapon is the latest technology from the Garlean Empire. With Patch 5.2, you can challenge Ruby Weapon yourself in the Cinder Draft, which (as usual) comes in both Normal and Extreme difficulties.
Anamnesis Anyder
Like past patches of this scale, we've also got a new dungeon headed our way! The Anamnesis Anyder promises to show new challenges and bosses. You can brave this dungeon with other players or NPCs using the Trust system.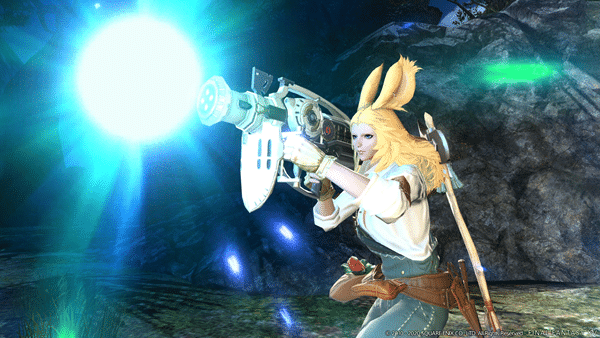 New Mounts and a New Beast Tribe!
As with most patches, Shadows of a Fallen Star also comes with plenty of new mounts, minions, hairstyles, and emotes. One of the new (and strangest) mounts that's been advertised is the Scree mount! Just look at this thing! While it's maybe not the coolest mount to ever hit Eorzea, you still want to ride it, don't you?
The Scree mount is a reward from the newest Beast Tribe, the Qitari. The Qitari are offering new quests for any of the Disciple of the Land classes. So, if you want to help these cute little guys out, there's still something in it for you. Other than the feeling of a job well done, of course.
Eden's Verse
Patch 5.2 also has new crafting recipes and new gear! The gear we're most excited about can be found from running the second chapter of Eden's Verse (which is also new to this patch!). You can see the new gear right here:
And if that's not enough to get you excited about Eden's Verse, then maybe you'll be excited to learn this second chapter introduces Gaia, a character created by Tetsuya Nomura. You know, the guy behind the new FF VII Remake and Kingdom Hearts series, as well as a ton of other memorable Final Fantasy stuff. The Eden's Verse raid series comes in Normal and Savage difficulties, and we've been teased with new battles and some familiar FF mainstays.
What Else?
If all of this new content we've mentioned still hasn't gotten you excited to try out Shadows of a Fallen Star, then you can check out the patch notes right here. Because there's sooooo much stuff being added! Sure, we hit the highlights, but you might find something in the patch notes that gets you just as pumped as we are.