Simulacra 3 is a "found phone" horror game in which you investigate a series of disappearances in a small town that appear to be linked to a local witch legend.
Quick View
Title: Simulacra 3
Release Date: October 25, 2022
Price: $9.99
Suggested Audience Age: 13+
Availability: Steam
Recommended for fans of: Corpse Party, The Fridge is Red
Geek to Geek Media was provided with a review copy of this title.
Malaysian developer Kaigan Games is no stranger to horror. They helped popularize the "found phone" sub-genre of horror games with 2016's Sara is Missing, and followed that up with Simulacra and Simulacra 2, adding more immersive investigative elements with each successive release. Simulacra 3 is the latest release in the series and also arguably the most ambitious.
What is Simulacra 3 About?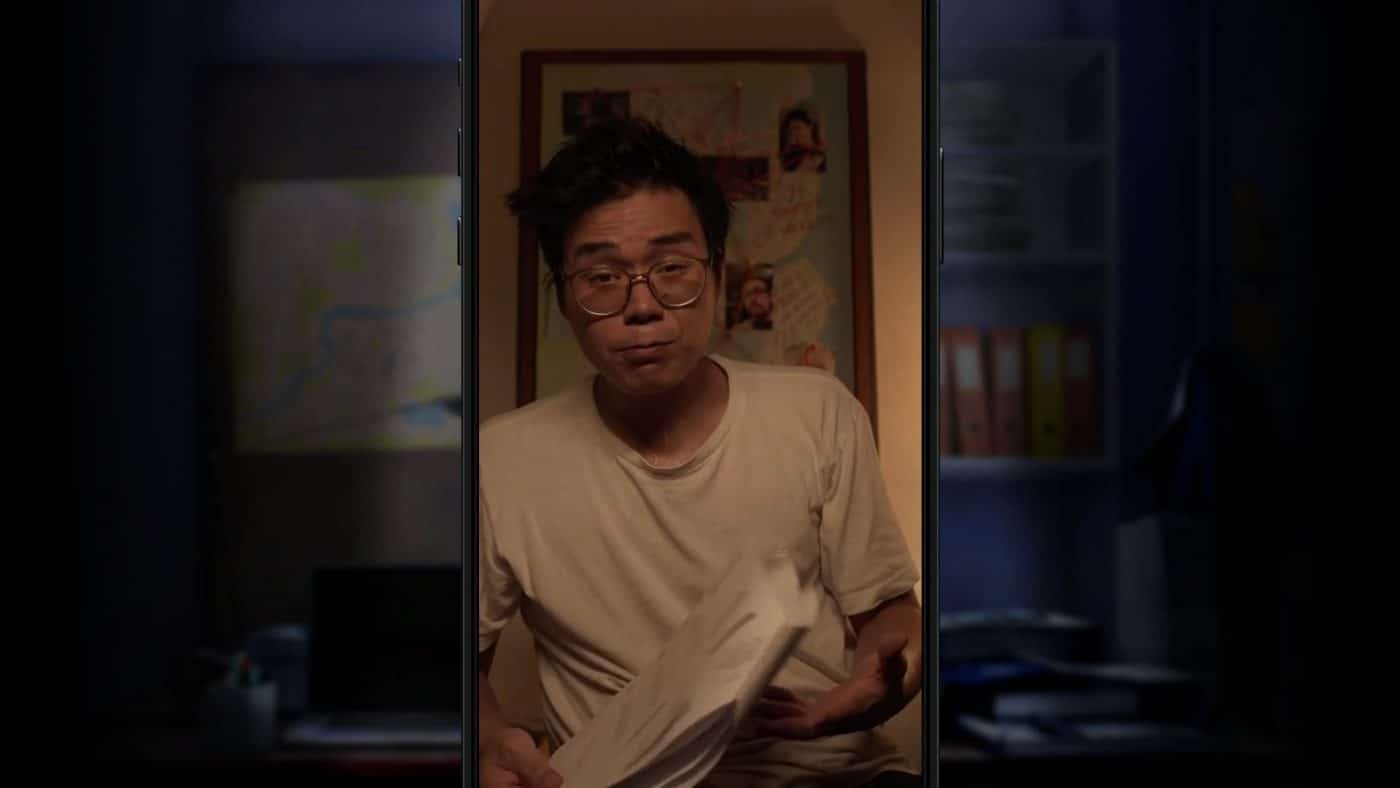 Simulacra 3 follows its predecessors' "found phone" formula through and through. You play as an intern for a local paper in the small town of Stonecreek. A senior journalist, Ruby, provides you with a smartphone that belonged to her friend, a software developer named Paul who has gone missing – the latest in a series of mysterious disappearances in Stonecreek. It's up to you to to uncover the truth behind Paul's disappearance using only his phone and its applications. It doesn't take long before you uncover unexplainable evidence which indicates malevolent supernatural forces at the heart of the disappearances.
Mysterious symbols and murmurings of "The Beldam," the vengeful ghost of a local witch from early in the town's history, plague the investigation. Paul had been looking into the town's paranormal phenomena himself, locking away important notes on his phone in the event of his own disappearance. The key to unlocking these notes is the Atlas application, developed by Paul himself, which acts as a cultural and social media hub for Stonecreek.
Simulation is the Core of Simulacra 3
Paul's smartphone comprises the entirety of Simulacra 3's interface. You have access to his contacts, text messages, media files, and more – all of which help to provide vital information needed to solve the mystery at hand. It's a bit overwhelming at first, but a helpful Objectives checklist gives you hints on where to look for your next clue. Ruby's text messages also provide direction while also moving the game's story forward.
The data available on Paul's phone is initially extremely limited, but more contacts and media can be unlocked using the Atlas app. Certain documents can be scanned by clicking on a magnifying glass icon, which allows them to be uploaded to significant locations in the Atlas app's map of Stonecreek. Pairing the correct document with a location unlocks contacts and media relevant to that location on the phone. It's a clever combination of game mechanics and world-building, allowing you to peel back layer after layer of the town's shady history.
Simulacra 3 is Not Your Typical FMV Game
Simulacra 3 offers some unique puzzles that require you to interact with apps in a very specific manner. Given the wealth of apps and documents at your fingertips, it can be easy to get stuck. A couple of puzzles in particular require thinking outside of the box, and I'd be lying if I said I didn't become hopelessly stuck a couple of times. Combing through each of the phone's apps one by one is as viable an approach as any in this situation, and my appreciation for the clever approach to the puzzles often overrode my frustration.
One notable addition to the series is the ability to use a home security application to assist Ruby as she explores a suspicious location. You can use the app to unlock doors, access video cameras, and turn on appliances. While this real-time mechanic is sadly limited to only one sequence, it's a nice evolution of long-forgotten gimmicks from FMV games such as Night Trap. Following Ruby as she is stalked by a shadowy menace adds a sense of urgency to the investigation and raises the stakes considerably.
Bring Your Own Atmosphere
Simulacra 3 commits to its smartphone-centric presentation, sometimes to its own detriment. There is no real soundtrack to speak of, and the feeling of detachment while watching a video with spooky goings-on can diminish the horror. That being said, the fleshed-out lore draws you in enough to get under your skin. This game will creep you out in a way that Five Nights at Freddy's-style jump scares do not. Some of the visual effects are also a bit distracting – especially when superimposed over a video with real sets and actors.
Simulacra 3 might not be one of the scariest games out there (it's not even the scariest in the series, to be honest), but it more than makes up for the scares with its story and world-building. Piecing together a mystery that ties back to Stonecreek's history with themes of gentrification and the gestation of urban legends reminds me a bit of movies like Candyman or The Blair Witch Project – specifically the excitement of unraveling the lore behind the latter.
Final Thoughts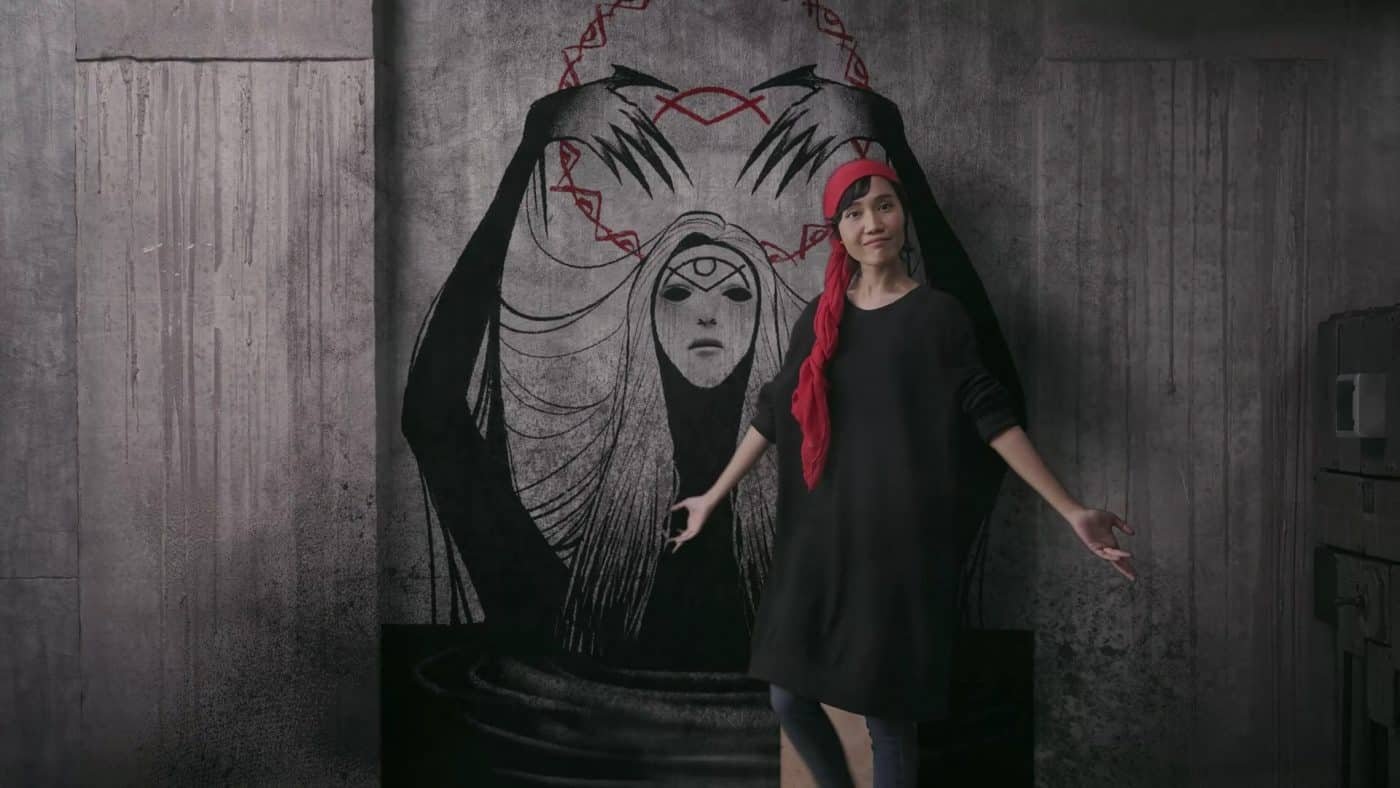 Simulacrum 3 is a solid addition to one of the more unique horror game series out there. It's not quite as scary as the first two entries, but between the excellent world-building and some fun references to the previous games, Kaigan Games has established an interconnected universe ripe for even more sequels and spin-offs. The clever use of technology keeps the player entranced even when creepy things aren't happening. At 4-5 hours for a full playthrough and multiple endings, Simulacra 3 is a game that can be enjoyed during multiple runs.
Geek to Geek Rating: 4 out of 5