In place of our usual Weekly Cheapery this week, we've got a guest article from Laceya Finley from the Super Mega Crash Bros. Turbo podcast, here to tell us all about Bloodshore!
Quick View
Game: Bloodshore
Release Date: November 3rd, 2021
Price: $14.99
Rating: Mature
Platform: PC, Switch, Playstation, Xbox, Mac, iOS
Geek to Geek Media was provided with a review copy of this title.
Bloodshore is the newest interactive movie published by Wales Interactive. It takes players on a journey to a world where Battle Royale is real and, because we're human, it's streamed live for the world for entertainment and corporate profit.
Battle Royale, for fun and for profit!
Bloodshore opens by introducing us to the public's reaction to the annual battle royale reality show competition titled Kill Stream. The game is presented as if we were watching from home. We discover that in the show's beginnings, only the deadliest death row inmates in the world were pitted against one another to earn their freedom. With Kill Stream now a global success and ready to kick off its 13th season, the media only fuels the outrage as the game has since transitioned away from death row inmates looking for fame and freedom to everyday citizens seeking the same. In this age of economic recession, many point to Alyn Corp, the corporation funding Kill Stream, as taking advantage of people in need and abusing its power. While at the same time accusing its creator, Eugene Christoph, of creating a more violent world.
The season premiere starts with the contestants on an airplane headed for the secret Bloodshore Island. The players do not know where it will take place. Only that they will parachute down in teams of 10 across different areas of the island and the last one standing wins a cool 10 million dollars. But the biggest prize of all? Getting on that hall of fame that comes with being a season winner of Kill Stream. For this season, they've cast has-been celebrities and online creators who are hoping for a jolt to their career.
The Cast of Characters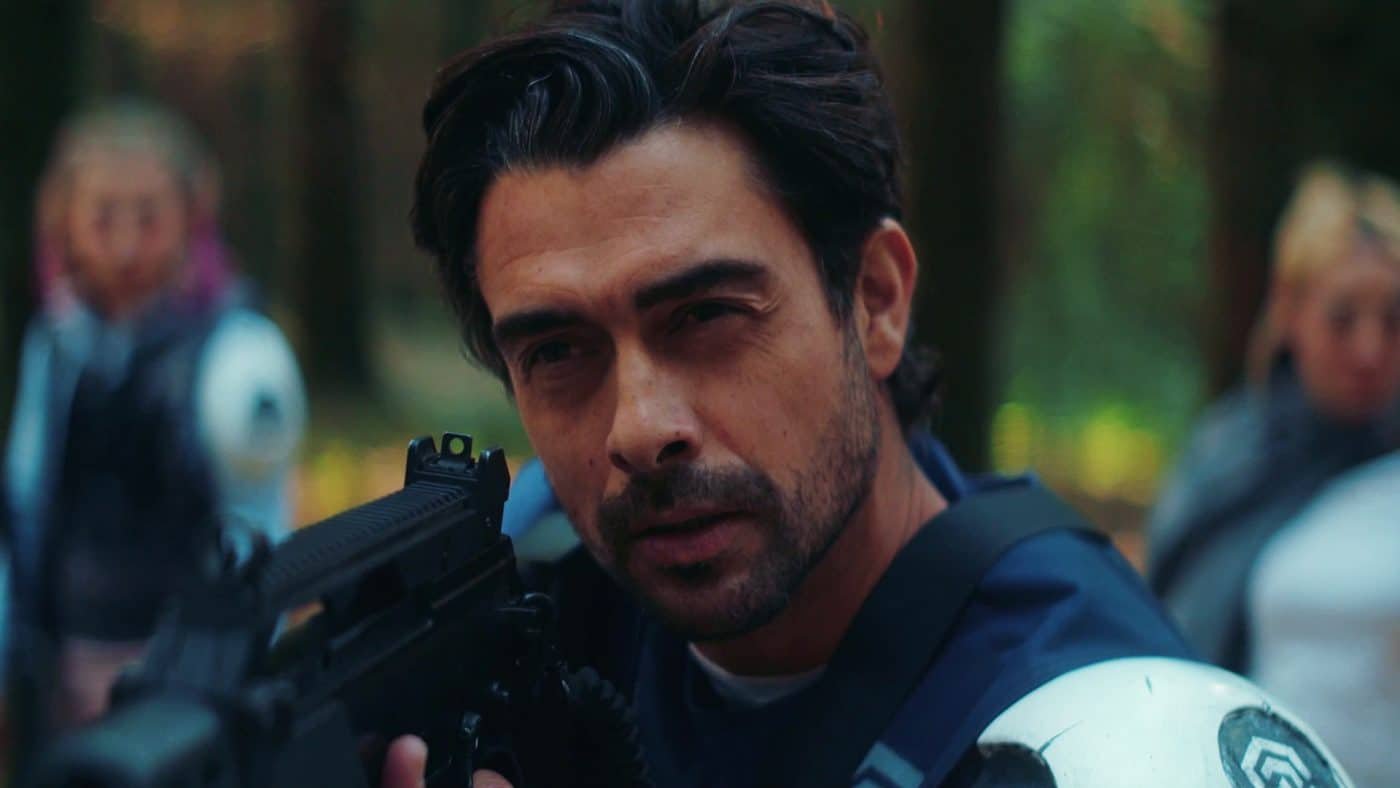 The pre-game show, Kill Talk, introduces this year's favorite "Z-listers". Scarlet, a young woman who found fame as a child, now looking to find new success as an adult. Ari, your cliche conspiracy podcaster who is playing Kill Stream to prove it is not real. Gav, an extreme vlogger who places himself in the most dangerous of situations to bring his audience extreme content. Tish, an FPS game streamer. Dev, a travel vlogger and maybe a cannibal? Finally, Nick Romeo, our protagonist, whose choices you will be deciding in the game.
Nick Romeo is another washed-up actor that also found fame in his younger years in the Wolf Boys movie franchise staring as hunky heartthrob "Mikey Lizard". With the stage set, you are now off to guide Nick on finding just how many secrets Bloodshore Island holds… if he makes it out alive!
Decision Based Gameplay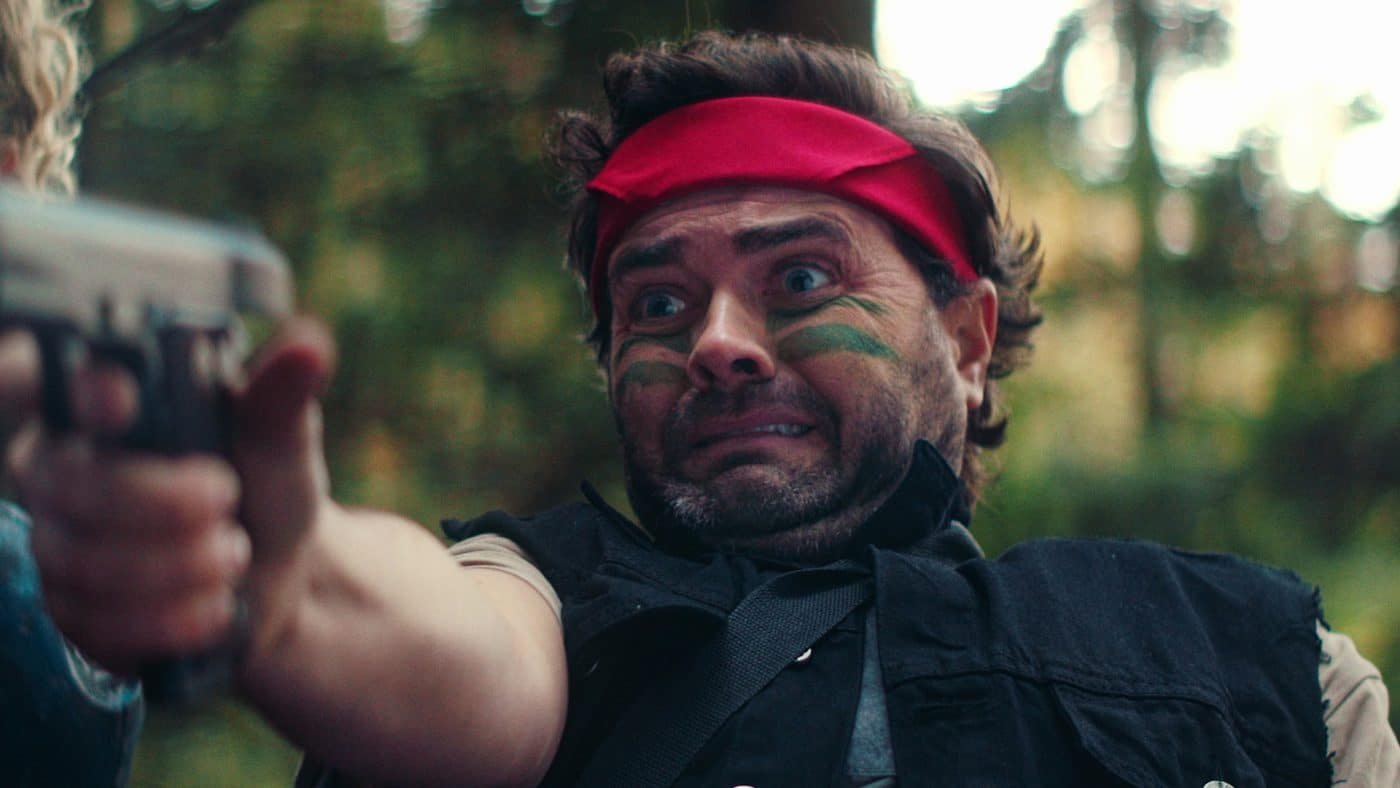 Mechanics in Bloodshore are simple. As the scenes play out you are given a couple of options to choose from that will display on the screen with a timer. These choices determine Nick's path forward or how people react to Nick. How well you are doing is rated among 1 of 5 categories which can be accessed at any time in the menu screen. Team Morale, Audience Opinion, Romance, Strength, and Insight can all be impacted by any choice you make. When a decision influences one of these categories, a symbol will appear in the upper right corner with a plus sign or minus sign overlaid on the corresponding icon.
How much do choices affect the story? That's kind of complicated. Say you come into a situation where you have to make a serious choice between two characters: That can have a massive impact on how the game ends, but both of those choices will lead to fairly similar conversations, just with a different character delivering the lines. But that doesn't mean your choices will garner the same ending every time. Whether your mission with Nick is successful or not does depend on the choices made and in some cases, who's still with you.
On a second playthrough, it can seem like you are watching much of the same… but pay close attention!
I found that characters have more to say, giving you much more insight into the characters themselves and how they fit. This won't be a huge shocker to those seasoned in FMV's or interactive movies. For anyone who has been playing these religiously since the 90's (like me!), it promised exactly what it gives. Scenes varied in the ways I would have expected, and you know what? Not mad about it. I enjoyed the journey.
Endings and Options
I have yet to discover how many endings there are in Bloodshore. It doesn't have an ending tracker in the form of an end-game report on choices made like you might expect based on other games in the genre. They do tell you how many scenes in total you have unlocked and how many overall decisions you have made. For a completionist, this will help.
I have personally discovered 3 ways the story can end. But this isn't to say there aren't more, as I have yet to unlock all the scenes. There are 294 in total.
There is also a streamer mode that disables the timer. This allows streamers to give their viewing audience the power of choice without being on a time limit. Conversely, if you don't want to be bothered with a time limit during your own play-through, this is a great option!
Having played through it a few times now to test the waters with choices and reveals, I can say there is enough here to warrant at least two plays. Coupling that with the ability to skip previously viewed scenes, can speed up the process for those of us who are scene and achievement hunting.
I did notice there is no slider for music volume on its own. It's a small gripe, but one I personally would like to see every game fix.
Final Thoughts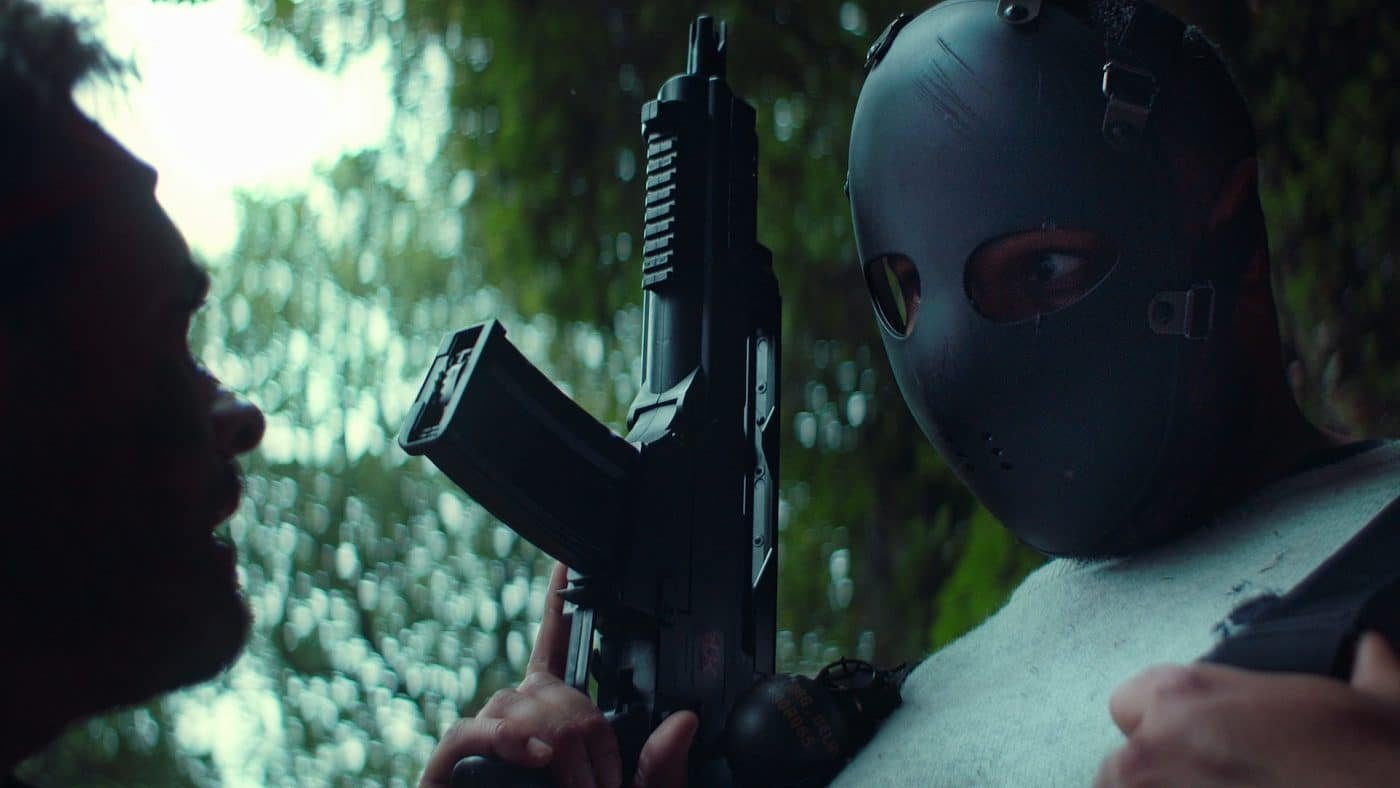 Verdict? I really enjoyed Bloodshore. I am 100% the audience for FMV's and interactive movies, so I might be a little biased in how I approach them. The cast did a great job and the action stayed at a fast pace, keeping me involved. It even included some touching moments. And at 90 minutes for a first run, it isn't asking for a ton of my time… Which is personally a nice plus.
If you enjoy interactive movies and choose your own adventure games, I believe you will enjoy this addition to the genre. If you rarely get into FMV's and interactive movies, then this won't be the one to convert you. Although… you might enjoy a let's play for just the story.
It gives as much as I expected and is a new, fun story to discover.
Laceya Finley is known for being a loud, boisterous individual with an unhealthy love for Bruce Campbell. Been a gamer since (wouldn't you like to know), background in theatre and film, and currently the co-host for gaming podcast Super Mega Crash Brothers Turbo.