Happy New Year! It's officially 2021, a new year with a new start. Hopefully one that will be much better for everyone than 2020 was. Although, 2020 did give us some pretty great video games while we were hunkered down! Now, 2021 is also anticipated to give us a lot of great entertainment. Here's a small look at some of what we are excited for in the coming months and year. This list is in no particular order, and definitely not all-inclusive!
Atelier Ryza 2: Lost Legends & the Secret Fairy
So many of us loved playing the RPG Atelier Ryza: Ever Darkness & the Secret Hideout which released in 2019. In fact, Austin wrote a review about it as well as recorded a podcast about it. The game is not the first in the Atelier series but served as a kickoff point for many newcomers to the series. With beautiful graphics, fun crafting, and a captivating story, it won many over. Now, the sequel is scheduled to hit North American markets at the end of January 2021!
Disgaea 6: Defiance of Destiny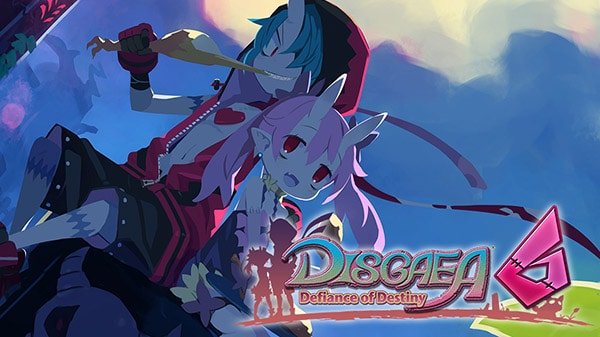 Also coming at the end of January is the 6th game for the Disgaea series! These games are tactical RPGs focusing on antiheroes in the demonic netherworld. The best part about the Disgaea series? Prinnies. Really. Dont know what a Prinny is? Here's a picture… they are pretty awesome.
Stray
If you ask Beej what his most anticipated game for 2021 is, he will say Stray. Stray is a cyber punk indie game about a mystery solving kitty cat. If that isn't enough to grab you, I don't know what will! It doesn't yet have a set release date, but it is said to be sometime in 2021. With stunning graphics and a cute cat… who wouldn't be excited about this game?
Ghosts 'n Goblins Resurrection
One of my favorite games growing up was Ghosts 'n Goblins. So, it's no surprise that I am thrilled for the reboot of this classic. From the trailers, it appears to be sticking true to the original with improved graphics and utilizing new technology. However, Ghosts 'n Goblins Resurrection looks just as fun and challenging as ever.
Bravely Default 2
It's been many years now since the original Bravely Default hit the world by storm. This RPG has been a favorite for many. Touching on a lot of Final Fantasy and Dragon Quest elements, this game has been said to be a Final Fantasy game without the name. Now, a sequel is on the horizon! While the demo was apparently pretty difficult (you can listen to Void and Beej discuss this here), it is still a game high on everyone's wish lists.
Ratchet & Clank: Rift Apart
Anyone who has played a Ratchet and Clank game before is probably pretty excited for another in this series. These intergalactic adventurers are back soon with Rift Apart where they will be traveling through different dimensions. One of the fun things about Ratchet and Clank is the weapons they get to use (my favorite being the Groovitron). While we don't know much yet about new weaponry, there is going to be a new Topiary Sprinkler which sound intriguing. Plus, this time there is apparently a mysterious new female Lombax from another dimension!
God of War: Ragnarok
And finally, the game heralded to be the most anticipated of 2021 is God of War: Ragnarok. Not many details are known yet other than that it should be released sometime this year. Following the mythological lore, it is hinted that the "Twilight of the Gods" will be a central focus for this game.
What Games are You Excited For?
Obviously there are a lot of games missing from this list. What games are you most excited for in the coming year? We'd love to hear from you! You can chat with us on twitter or join our discord!
Most of all though, we all hope that you stay healthy and safe and have a fantastic 2021. Thank you for being here.