Let's talk about Dragon Quest. The 33-year-old JRPG series has its hooks in us, and we're okay with that. Austin is playing through the whole main series and blogging about it, and Beej is discovering and adoring the series right on his heels. From metal slime hunting to beautiful art books to trying to work our way around a Japanese Nintendo 3DS, we are having an amazing adventure with the series, and we want to share that with you with our GOO-reat Dragon Quest Podcast.

Apple Podcasts | Spotify | Stitcher | RadioPublic |
Anchor
Newest Episode:
Like all Geek to Geek Media shows, we keep a clean rating. DQ is about fun for us, and if you can play DQ with your kiddos, you can listen to our Dragon Quest podcast with them, too.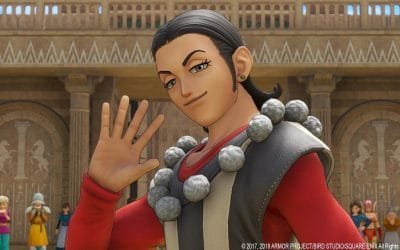 He is everyone's favorite character (well, maybe not everyone, but he ranked #1 in the poll from Famitsu), and he has some of the most personality of any JRPG character we've ever seen. Or maybe even any video game character, if we're being honest.
Subscribe to the DQFM Newsletter