Game: Clockwork Aquario
Release Date: December 14, 2021
Price: $19.99
Rating: Everyone
Platform: Switch (Reviewed), PS4
Geek to Geek Media was provided with a review copy of this title.
A Blast From The Past
Westone's Clockwork Aquario is a 2D action platformer that was originally scheduled to debut in arcades in 1992. However, due to changes in the video game market at the time, the game was canceled before launch despite nearly all of the development being complete. Now almost 30 years later, Clockwork Aquario has finally gotten to see the light of day via a release for Nintendo Switch and PS4. Was it worth the wait?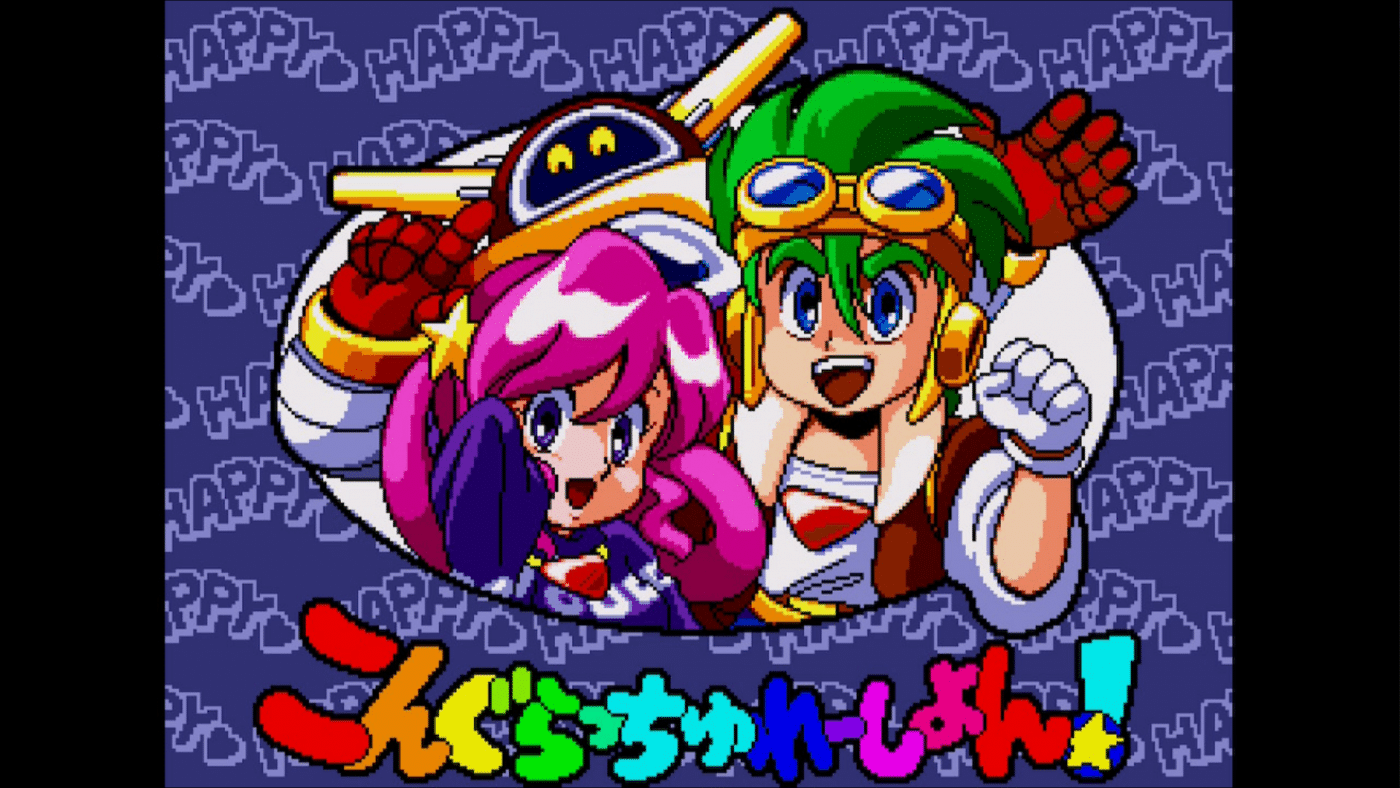 Colors That Pop
The thing that drew me to this game right off the bat was its vibrant pixel art. Early 90s arcade cabinets were able to display much broader color pallets than their console counterparts and Clockwork Aquario makes a point of taking full advantage of it. This game also populates the screen with as many sprites as possible and uses multiple layers of moving backgrounds. The end result looks gorgeous but also very busy. This is a style designed to catch someone's eye as they walk past a row of arcade cabinets.
Something that I appreciated about this game's visual design, was the level of detail of the sprites. For example, instead of having a health bar, the player character's sprite changes to show that they've taken damage. With three playable characters (a boy, a girl, and a robot), each with their own unique damage states, there is a lot of charm packed into this seemingly simple detail. Enemies also have varying sprites to show when they've taken damage.
The Sounds Of The 90s
Clockwork Aquario has some very catchy tunes. If you're a fan of early 90s techno the way I am, you'll probably also find your head bobbing as you play this game. Compared to 16-bit console games, this game's sound is extra punchy due to the higher-end sound processors present in arcade cabinets in those days. This gives the bass and orchestra hits in the soundtrack extra oomph.
While preserving the music of a 90s arcade machine is pretty nice, the downside of arcade games of that era is also present in this release: the sound effects. Clockwork Aquario is an incredibly noisy game. Every move your character makes is accompanied by some sort of sound effect and since you're going to be mashing buttons a lot, you are going to be hearing these sounds constantly. In the chaotic environment of an arcade, this game's sounds would fit right in but it seems downright cacophonous when playing it in your living room. Eventually, I got used to it, but it would have been nice to have the option of disabling these sounds or turning down their volume.
But What About The Gameplay?
I've mostly focused on the aesthetics of Clockwork Aquario because like most arcade games, the graphics and sound represent a very large part of the appeal. That being said, this is a very simple 2D platformer but its mechanics feel quite good. You can choose one of three playable characters but they all play very similarly; essentially, you only have three moves, jump, punch, and throw. The core loop is to punch enemies to stun them, then pick them up and throw them at other enemies. Even though there isn't much to it, it's definitely fun to pull off. After I beat the game the first time, I booted it back up to show the first level to someone, only to find myself getting pulled back in and wanting to play the second level too.
Something else to note about the gameplay is that Clockwork Aquario is a very short game, even by arcade standards. With only 5 levels, most players will likely be able to beat the game in about an hour (maybe less depending on your skill level). If you have someone else in your household to play with, you can probably get a little extra replay value out of this game by playing through it in 2-player co-op mode.
Console Port Features
In addition to porting the original game to modern consoles, this port offers a few extra features for historical purposes. One such feature is a gallery of concept art and other historic tidbits from Clockwork Aquario's development. Another fun thing to play with is that this port gives you access to the original arcade machine's system settings; this means you can tinker with the various dipswitches to see what they do.
Preserving this game does mean coming to terms with the fact that it never completely finished development. As a result, some aspects of Clockwork Aquario feel just slightly unfinished. For example, despite the game being full of catchy tunes and noisy sound effects, the title screen is conspicuously silent. There were also a few battles that felt a little too easy to cheese my way through; this probably would have been smoothed out if the game had spent just a little more time in the oven.
Verdict
This console release of Clockwork Aqario is a triumph of game preservation. Having something like this unearthed from the past and officially published is a rare treat. However, it's definitely not for everyone. If you love video game history the way I do, this is an easy pickup at $20. It's also legitimately a really fun game, I just wish there was more of it.
Geek to Geek Rating: 4 out of 5 Greasy 90s Arcade Pizzas
Jay streamed Clockwork Aquario on his Twitch channel. Check out this highlight to see the game in motion: Clockwork Aquario First Playthrough