If you play Animal Crossing: New Horizons, you probably saw the Mario celebration for Mario's 35th birthday, you can get all sorts of fun Mario clothing, furniture, and other items for your island (even warp pipes!). Using these new items, players around the world have been working to create some amazing Mushroom Kingdom-themed islands. However, all the villager choices remain the same. So if you are creating the world of Super Mario… who do you invite to live there? There aren't any real Mario villagers, but I have some that line up pretty well.
Alfonso
As far as Mario villagers go, Alfonso is the most obvious choice. This lazy alligator has been a part of every Animal Crossing game. Until New Horizons, he always wore the classic Mario red shirt with the white M on it (the "Big Bro's Tee"). His catch phrase "it's a me!" is also Mario's catch phrase. His house is decorated in bright colors and toys. Essentially, Alfonso is like Mario's biggest fan.
Gift him with the Mario hat and clothes…I bet you'd have one happy camper. Get it? Camper? Because the campsite is how you get villagers? Ah….forget it.
Louie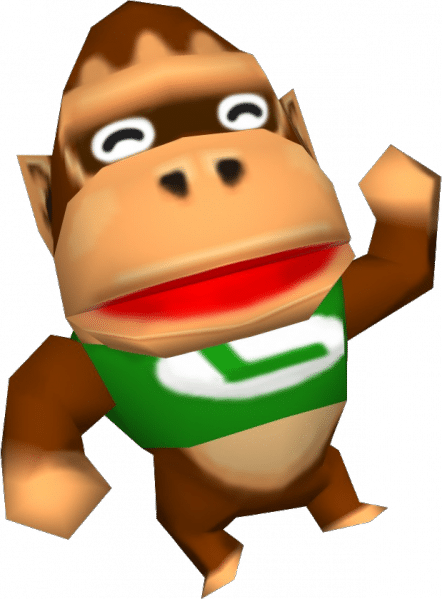 While the New Horizons version of Louie has him more commonly wearing an exercise muscle tee, this jock gorilla initially wears the "Lil Bro's Tee"…which was a little reminiscent of Luigi, if you look closely. Or even at the shirt at all. Even his name was based off of Mario's famous little brother, Luigi. Maybe his last name starts with a G, so he's Louie G. Let's go with that.
Some fans also theorize that his overall design is made to look like Donkey Kong, which in my eyes is just a twofer.
Chrissy
Chrissy is an adorably peppy little rabbit. She is cute by herself, but she really makes the list due to her coloring. If you notice the pink with white polka dots, she resembles everyone's favorite pink, polkadotted mushroom gal, Toadette!
Peaches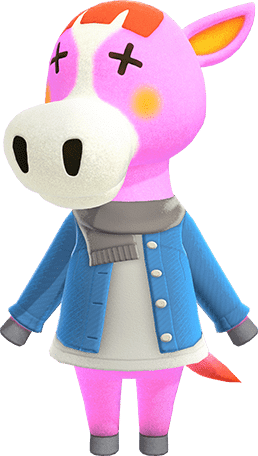 Peaches is about as close as you can get to a Princess Peach character. She has the name, and she's pink! She has a normal personality and is very kind. Her house is kiddie themed home similar to Alfonso. But with the new Mario event in Animal Crossing New Horizons, you can easily gift her a Princess Peach dress and tiara. And voila!
Personally, I am not a fan of Peaches' eyes. To me, the X's make her seem dead, which is pretty creepy. Therefore, I prefer to use Fuchsia as my pick for a Princess Peach, even though she may not fit quite as well.
Boots
Boots is my Yoshi analogue. While obviously not a perfect match, this cute little jock alligator is about as close as you're going to get. Although, he does seem to have personality conflicts with Alfonso. Maybe Alfonso-Mario left him behind one too many times while trying to jump across a big hole?
Étoile
Always talking of and looking to the stars, Étoile reminds me of Rosalina. She is actually based off of the Sanrio characters Kiki and Lala, and will be making her entrance into the Animal Crossing: New Horizons family with the Sanrio update on March 18, 2021. However, with her love of the stars, she makes the list as a Rosalina equivalent. All she needs is a little luma by her side.
Daisy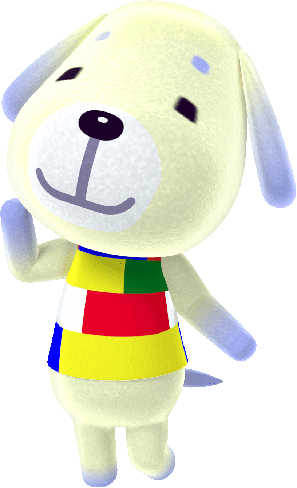 Daisy obviously represents, well, Daisy! This Daisy is a normal little dog villager who likes yellow and is just plain nice. Just like the princess herself!
Roald
Remember that part in Super Mario 64 where you had to reunite the baby penguin with it's mom? Or throw the baby penguin off the cliff as some people did. Well, he has grown up and moved to your island now.
Okay, so that's not Animal Crossing canon in any way but look at him! Look at him! You can't convince me Roald isn't that baby penguin.
Have I Missed Any?
Are you making a Mario themed Animal Crossing: New Horizons island? What Mario villagers are you choosing to include in your world? Let us know!
Oh! Also! Visit Nintendo's Mario-themed Island!
Also check out the official Nintendo dream island "Ninten"dream to see how Nintendo themselves have used the new Mario items in the game. Just hop in a bed and tell Luna you want to visit this dream code: DA-6382-1459-4417 Sweet dreams!