The Nintendo Switch is a little over three years old, and it's already established itself as a real JRPG powerhouse. Whether you're into the latest entries of Dragon Quest and Xenoblade Chronicles, or you want to play through classics like Star Ocean and Grandia and Final Fantasy, or maybe you want to take the indie route and experience games like Ara Fell, the Switch has something for anyone who's wanting to experience a great time in a fantasy world.
And despite having an enormous library of JRPGs, there's still quite a few I'd love to see come out on the Nintendo Switch. It's an admittedly growing list, but here are my top picks, in no particular order.
The Last Story
Getting The Last Story on Wii was a long shot. But we got it in the West thanks in large part to Operation Rainfall, which also helped get Xenoblade Chronicles released over here. Now that we have the latter coming to the Switch, I'd love to get a remaster of The Last Story, an underrated JRPG that came out near the end of the Wii's lifespan and didn't get the love it deserved. It was one of the first games released by Mistwalker, the company Hironobu Sakaguchi founded after leaving Square. The Final Fantasy creator also served as director and co-writer. The Last Story would make a perfect fit on the Nintendo Switch.
Xenosaga HD Collection
I know, I know. The folks at Bandai Namco have said this is never going to happen. Still, I loved the Xenosaga games on PS2, but I never finished them due to long cutscenes and the fact that a good chunk of story got scrapped and streamlined toward the end. The long cutscenes wouldn't be a problem on the Switch, since it's a console you can put into sleep mode on the fly. An enhanced HD version of the collection (similar to the Definitive Edition we're getting for Xenoblade Chronicles on May 29th), would be amazing–especially if we could get some extra content to fill in different aspects of the plot. Even without the extra content, though, this collection would be amazing on Switch.
Blue Dragon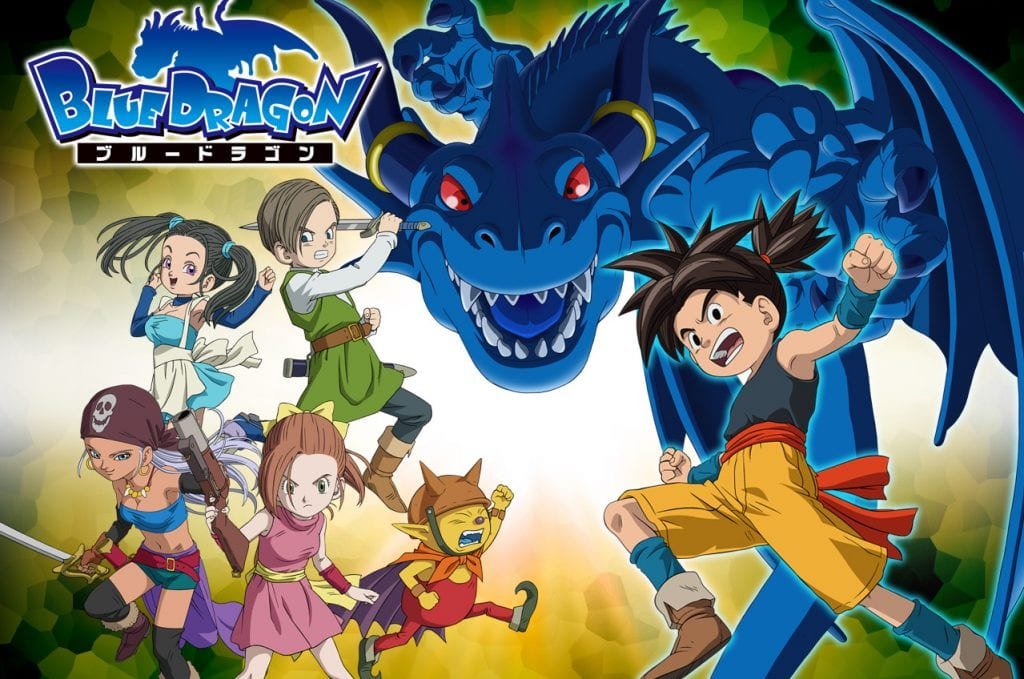 Blue Dragon is another Mistwalker title, featuring art design by Akira Toriyama and written by Sakaguchi. It released in 2006 on the Xbox 360, but hear me out on this one! I know the original game was an exclusive for Xbox 360, but Microsoft has brought over several exclusives to the Switch within the last year (Oddworld: Munch's Oddysee is the most recent one I can think of, and it released on May 14th). Follow-ups like Blue Dragon Plus and Blue Dragon: Awakened Shadow both released on the Nintendo DS, so it isn't out of the realm of possibility that we could get a Blue Dragon remaster on Switch.
Shiness: The Lightning Kingdom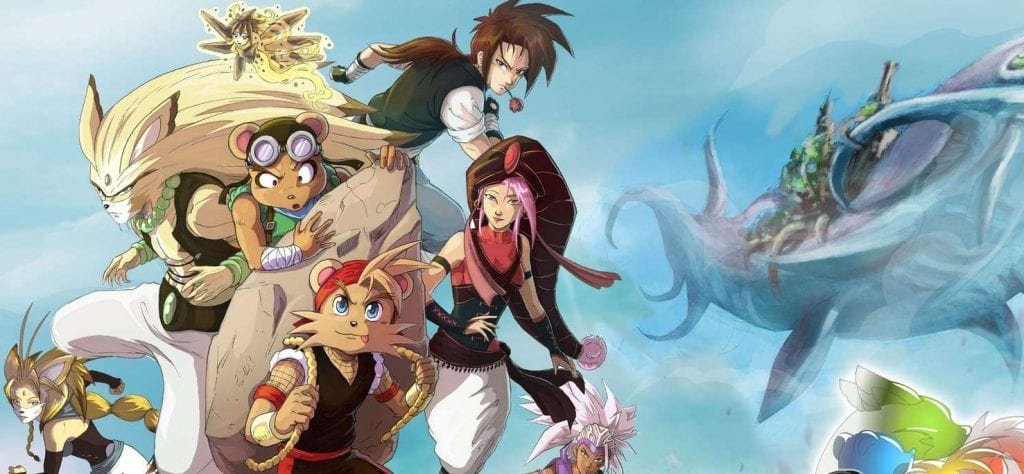 I guess this technically isn't a JRPG (the makers of the game, Enigami, are French), but it's inspired by JPRG studios like Level-5 and Square Enix. Thanks to a Kickstarter campaign, Shiness: the Lightning Kingdom released on PS4, Xbox One, and PC a few years ago. Despite getting mixed reviews on its release, I found the characters to be charming, and the world was beautiful. I mean, just look at this art design! It's perfect for a lengthy adventure on the Switch. Unfortunately, Enigami declared bankruptcy not long after the game's original release, so a Switch port feels highly unlikely, but a guy can dream (and while we're waiting, you can usually buy the game on sale for less than five bucks).
Dragon Quest IX
Dragon Quest IX won a Guinness World Record for its ad-hoc sharing capabilities between players (yes, really). You could explore grottos and go adventuring with friends. For the first time in the mainline series, fans could even play together! A large part of its success was due to the fact that it released on the Nintendo DS, which had Street Pass and allowed for this kind of play. The Nintendo Switch would be a perfect platform for a remaster or remake. I mean, the Switch is essentially a DS with improved graphics and capabilities. And could you imagine experiencing IX with new graphics similar to Ni No Kuni? It's totally possible. After all, Dragon Quest IX and Ni No Kuni are both made by Level-5, which seems to have restored its relationship with Square Enix, if the 10-Year Anniversary Celebration was anything to go by. And if the company is teasing the game (and it kinda-sorta has; although, it may be a tease for a mobile port [gross]), then I think this may be the most likely game to come to the Switch on this list.
Final Fantasy Tactics
Square Enix hasn't been shy about putting older titles on the Switch, and that includes quite a few from Final Fantasy, the company's most popular series in the West. A few spin-off titles have made it to the Switch, with Final Fantasy Crystal Chronicles Remastered expected later this year. I know some nitpickers out there will say Final Fantasy Tactics isn't a JRPG because it's a "tactical" RPG, but I'm going to disagree and roll my eyes. The battle system may be different, but I'd still call it a JPRG for all intents and purposes. The enhanced version of the game, subtitled War of the Lions, is already on PSP and mobile. So, getting a Switch port doesn't seem like too much of a stretch.
What Do You Think?
All right. Those are my top picks. What do you think? Did I leave out one that just HAS to be on the Switch? Do you have a favorite JRPG you'd like to see? Let me know!