This is a fantastic sale on Itch.io. You can get over 1500 (yes, over one thousand five hundred) games for a minimum payment of $5 and the proceeds go toward the NAACP Legal Defense & Education Fund and the Community Bail Fund. That's a lot of games in exchange for a small contribution to a great cause! So some of us here at G2G dug through, played a bunch, and wanted to let you know about some of the highlights as we see them. There's no way that we could include every single gem, so make sure to check out the bundle (and maybe this post!) as it's constantly updated.
Also note that when we include the price with these, that's the non-bundle price, so you know both the value you're getting in the bundle and because those who see this post after the sale goes down know what it's all about. For even more games like this to support a good cause, check out these short games you can play for Pride!
Now, enough yakking. To the games!
Data_Error's Picks
Highway Blossoms: Remastered
I've been a fan of Studio Élan since reading the lovely Heart of the Woods early this year, and now that June is halfway through, it seems like a great time to go back to them for a road-trip adventure. Highway Blossoms is one of their premiere yuri (lesbian romance) visual novel titles, and even in the first hour, I've seen a lot of promise in how little touches spruce-up an otherwise-static format, especially with the full voice acting and enhanced visuals of this Remastered edition.
The writing can be a bit flighty, whether that's to your taste or not, but the story's sardonic protagonist helps keep things grounded and I was impressed with how different scenes have captured both the doldrums of a solo, "long-haul" road trip and an awkward, two-person trip with the occasional burst of genuine conversation. Recommended for visual novel fans or those looking to curl up with a heartfelt story that matches both the summer season and Pride Month.
Price: $12.99 | Steam | itch.io
Minit
Minit is an adventure game for puzzle game players. One of the heavier hitters on offer in this bundle, Minit offers a deceptively simple premise: you have just one minute to do as much as you can before your character spontaneously dies and respawns at the nearest checkpoint.
Rather than an annoyance, this proves a focus, as it pushes you to fully understand each puzzle presented to you rather than just stumbling across solutions, and giving you a sense of momentum for each "run" that results in a persistent change to the world. It may be short, but Minit is remarkably dense, keeping you on the hook for its entire runtime. Recommended for Legend of Zelda fans, puzzle enthusiasts, or those looking for a good mental workout.
Price: $9.99 | Steam | itch.io | Nintendo eShop | Also on many other storefronts
Gladiabots
Gladiabots had my eye even before this bundle, and it certainly has my eye going forward! Featuring a modular logic system, the game asks players to "program" a team of cute little spider-mecha to best accomplish a range of tasks, from pure gladiator combat to capture-the-pylon. It's a very visual, modular interpretation of programming as a concept, but turned into a game that I'd wager anyone with the right mindset can latch onto.
Even after just the tutorial levels, I can see this game scaling up remarkably well, with a truly staggering amount of granular directions, easy save-and-reuse "routines", human-friendly and colorful layouts, and in-line commenting to remind your future self what that tool you made yesterday does. Winning is one thing, but winning in the most optimal and elegant way proves a wonderful rabbit-hole, and I've already burned time replaying levels just to rethink safer or faster approaches. Recommended for fledgling programmers, flowchart aficionados, and those who loved the Gambit system in Final Fantasy XII (there are dozens of us!).
Price: $14.99 | Steam | itch.io
Hot Pot Panic
While there's a wealth of meaty options in this bundle, there's also a robust offering of tiny, "widget" games. These won't necessarily take you on a whole narrative journey, but they're still plenty to chew on for a healthy, single-session outing (or maybe more if you come back and share them with a friend).
Hot Pot Panic is a shining example of the sort of pick-up game that this bundle is absolutely flush with. Tasking you with balancing your attention between a polite dinner conversation and your need to chow down on some tasty hot pot, this game is almost sitcom-like in how it turns the truth of a routine situation into a hectic-but-fun little morsel of entertainment. Recommended for those looking for a substantial but snack-sized session, or those who want a cheeky little game to pass around at a party.
Price: Name-your-own | itch.io
Capsulejay's Picks:
Octodad Dadliest Catch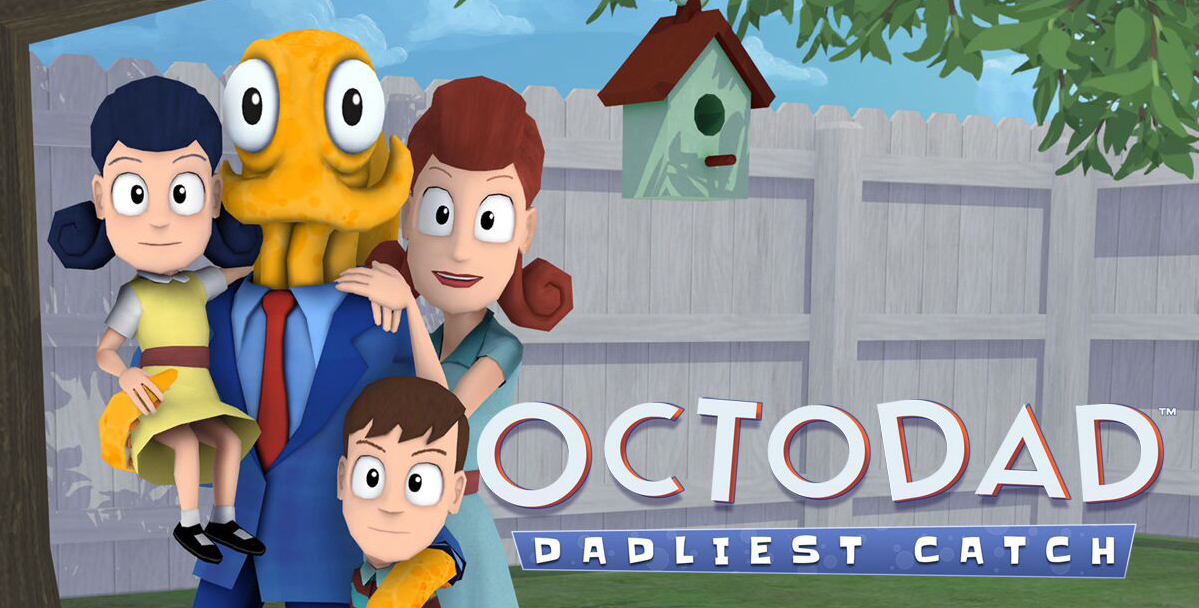 Even the most mundane household tasks are a challenge when you're a boneless cephalopod! In Octodad, you play as an octopus masquerading as a human. The fun of the game comes from trying to get the octopus's unwieldy body to cooperate with you as you try to accomplish basic chores while not blowing your cover in front of the humans you are trying to deceive. As you would expect, this doesn't tend to go smoothly and hilarity ensures.

Price: $14.99 | More Info

Bleed
Bleed is a fast-paced retro-style run and gun platformer. It stands out from other similar games thanks to its bullet-time mechanics and the character's zippy airdashes. Adding to the action is the fact that you have infinite ammo and never have to re-load. In fact, the game awards you a higher score for never taking your finger off the trigger. With a little practice, I was having a blast (see what I did there?) slowing down time and shredding the opposition in a hail of gunfire and rockets.
(Note: The sequel, Bleed 2, is also included in this bundle)

Price: $4.99 | More Info

Sky Rogue
Sitting comfortably on the aerial combat spectrum between Starfox and Ace Combat, Sky Rogue is a rogue-like arcade flight sim. The game features simple, yet satisfying, controls and mechanics so it won't take long for even fledging pilots to take to the skies. There's even a dedicated barrel-roll button! While I generally shy aware from rogue-likes, each attempted run through the game's campaign unlocks new weapons and aircraft, so I always felt like I was accomplishing something even if I was getting shot down. With procedurally-generated environments, this game offers players a limitless supply of things to blow up!

Price: $19.95 | More Info

Celeste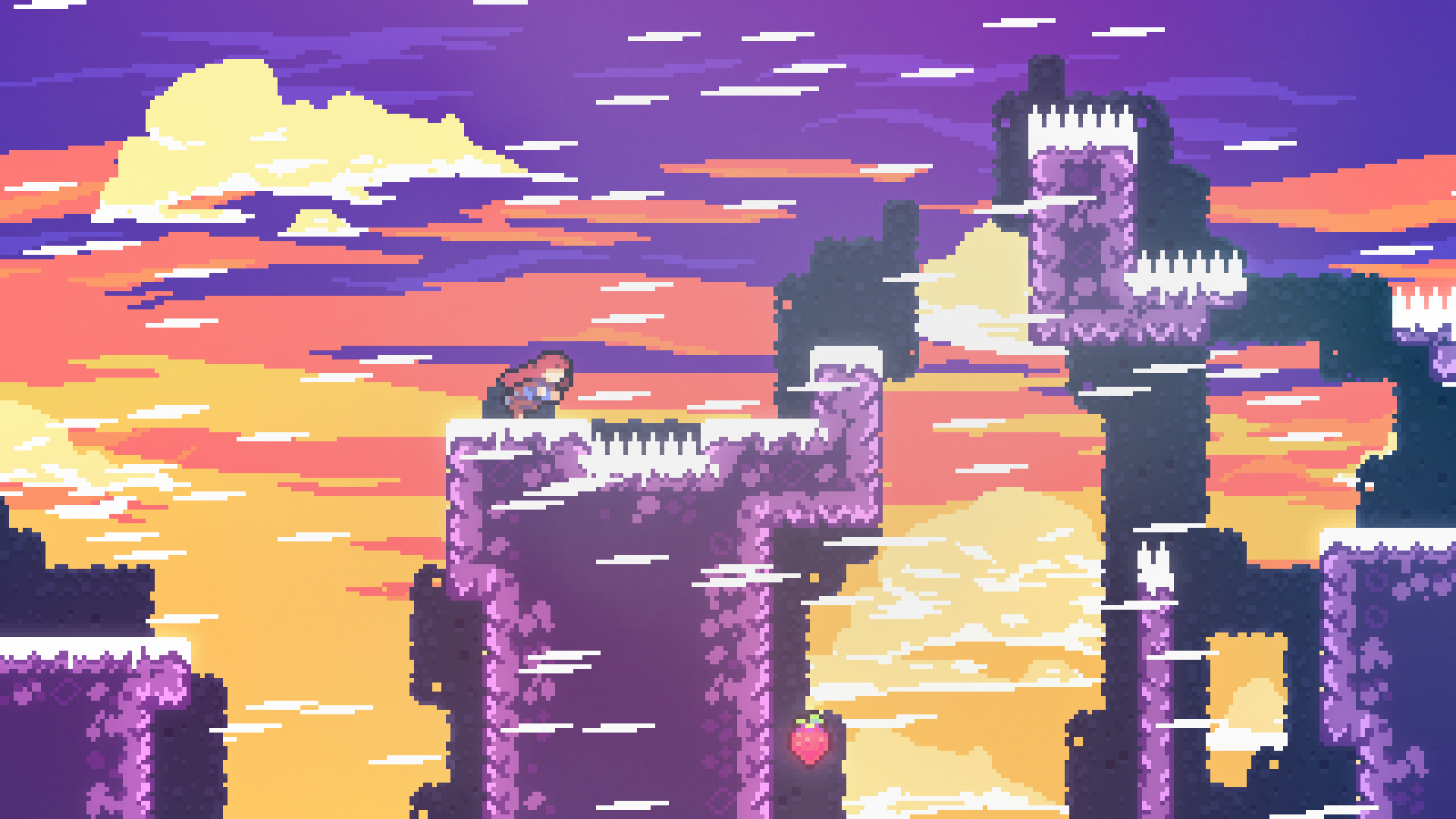 When it was released in 2018, awards were heaped upon this challenging indie platformer and there's a good reason for that. Celeste may offer a gauntlet of tricky platforming obstacles, but it does so in a way that feels motivating rather than discouraging. After every one of my 1665 deaths, while completing the campaign, I found myself saying "Just one more try and I'll get it!" In addition to being a master-class in 2D platforming, Celeste features a heartfelt story and memorable soundtrack. This is a must-play for 2D platformer fans!

Price: $19.99 | More Info
A Short Hike
What could be more relaxing than taking a leisurely stroll through a provincial park populated by cartoon animals? A Short Hike is a brief low-stakes adventure game about taking a trek up a mount path and helping people along the way. By finding hidden items and lending a hand to others, the player character gains the strength she needs to climb higher and higher up the mountain until she reaches her goal at the peak. With an interesting environment to explore, charming characters to meet, and pleasant music, this is an excellent game to play when unwinding after a long day.

Price: $7.99 | More Info
Professorbeej's Picks:
Danger Crew
Even if you don't have the bundle, make sure you go grab this game. It's superb, and had it not been for the Itch bundle, I never would have known it exists. It's a JRPG parody that's so much like Earthbound it's scary. Except instead of aliens and weirdos and kids, it's programmers and weirdos and software development. The game is incredibly pretty with its pixel art, the battles are legit fun — especially when the attacks are things like Breach, Curl, and For All(). Plus, it's written in HTML and JavaScript instead of using a game engine because the folks who made it are web developers themselves (not game makers, specifically). I will absolutely be playing all the way through this one.
Price: $9.99 | More Information
Hero-ing Addict
This game is odd. I can't say it's exactly fun, but it's got a great concept. The art-style, too, is superb. It looks like it's been drawn and animated entirely in MS Paint, and that was enough to make me install it. It's worth installing just to run around for a few minutes. The combat/puzzles are colors-based, and you shoot paintballs at different objects to turn them into a specific color, but you also have to be aware of what color they already are — because they mix! And you can only hit them when your sword matches the color you paint it. Neato!
Remember those old Ziplock commercials where they were like"yellow and blue make green seal?" Well, let's just say that's gonna come in real handy.
Price: $1.00 | More information
Dogurai
Probably the gem of the bunch that I've found in the Itch bundle has been Dogurai. It's a Gameboy-esque platformer where you play as — get this — a dog who is also a samurai. Or is that a samurai who is also a dog? Either way, it's brilliant. The controls are crisp and responsive, the game plays exactly like the fun little platformers I used to dig into when I was a kid on my GB, and the color palette swaps depending on what kind of level you're in, mimicking all sorts of different GBC games and styles. This one alone is worth the price of the bundle, IMO. I am totally going back.
Price: $4.99 | More information
Diaries of a Spaceport Janitor
This is one weird game. It's also so ugly it's gorgeous. I can't say much about it other than it's odd and you pick up trash and walk around. I had a few crashes with it, so I couldn't get very far yet, but it's incredibly interesting to run around the town and tunnels in this odd mix of 2d and 3d graphics. And when you try to adjust the graphics settings, you get the choices bad and worse. I love that. You should install this one just to see the graphics in motion. Stills just don't to it justice. I want more games to look like this (100% honest, no lie).
Price: $9.99 | More information
Steve's Picks:
Babysitter Bloodbath
Babysitter Bloodbath is the perfect homage to 32-bit horror games such as Clock Tower. Use awkward "tank" controls to guide a polygonal babysitter through a terrifying home invasion scenario in the early 1980s. Things start out innocuously enough, but you'll soon be clumsily running for your life when an escaped mental patient decides to make you his next victim.
Price: $2.95 | More information
Tamashii
As the sire to a demon lord, you must uncover the source of corruption in a psychedelically nightmarish realm. Armed only with the ability to clone yourself up to three times, you must work your way through devious, trap-filled rooms that require expert puzzle-solving and platforming skills. Tamashii's biggest strength, however, is its ability to provide unnerving scares through creativity and excellent sound design.
Price: $5.00 | More information
Halloween Forever
Take control of Pumpkin Man (and eventually Butterscotch Bro!) and jump (and double-jump) through fiendishly-devised levels in this charming-yet-deceptively difficult action-platformer. The 8-bit aesthetic is Halloween-inspired while remaining generally family friendly, but the unforgiving difficulty will test the skills of even veteran gamers. This one is a real treat for those looking for a simple throwback game with lighthearted horror elements.
Price: $4.99 | More information
Troytlepower's Picks:
Tonight We Riot
In the distant future of 20xx, the masses of the world are slaves to capitalism, living to work for the rich… but the time for revolution is now!
Tonight We Riot puts you in the role of a protestor turned rioter who takes to the streets to fight back against oppression. You control a single protester and fight against the militarized police with your fists, bricks, Molotov cocktails, and more in fairly typical brawler fashion, except that you are backed up by a crowd of liberated workers who follow your lead.
This game focuses on a narrative of the general population fighting back against an excessively violent police force, which might be hard to take for some folks right now. For me, the fantastic pixel art, snappy gameplay, and political satire made for a fun and cathartic experience.
Price: $15.00 | More information
---
What have your favorite games in the Itch.io Bundle for Racial Justice and Equality? Let us know in the comments!