To celebrate Pride month, I've been highlighting games by LGBTQ creators on my Twitch channel and raising money for charity. Along the way, I've found some real gems! If you're looking for some lighter fare for the rest of June, take a look at these games that you can finish in a single sitting. In addition to being short, all of the games in this roundup are available on Steam or Itch.io for $5 (USD) or less.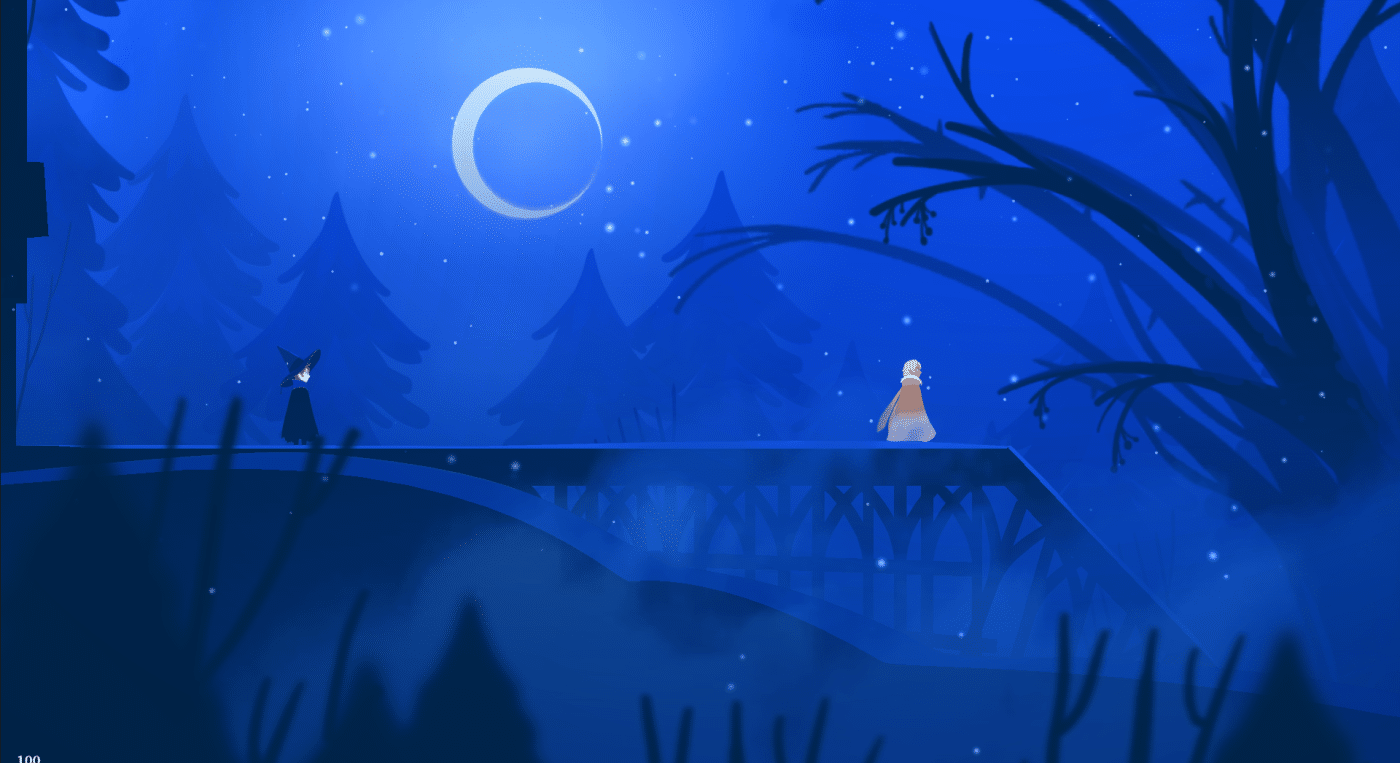 In The Last Star, a young scholar explores a dilapidated library tower to uncover its supernatural secrets. The game is primarily an adventure game with light platforming and puzzle-solving elements. I was immediately drawn in by The Last Star's gorgeous artwork and mysterious story. Currently, only the first chapter of the story is available but it provides an intriguing sample of things to come.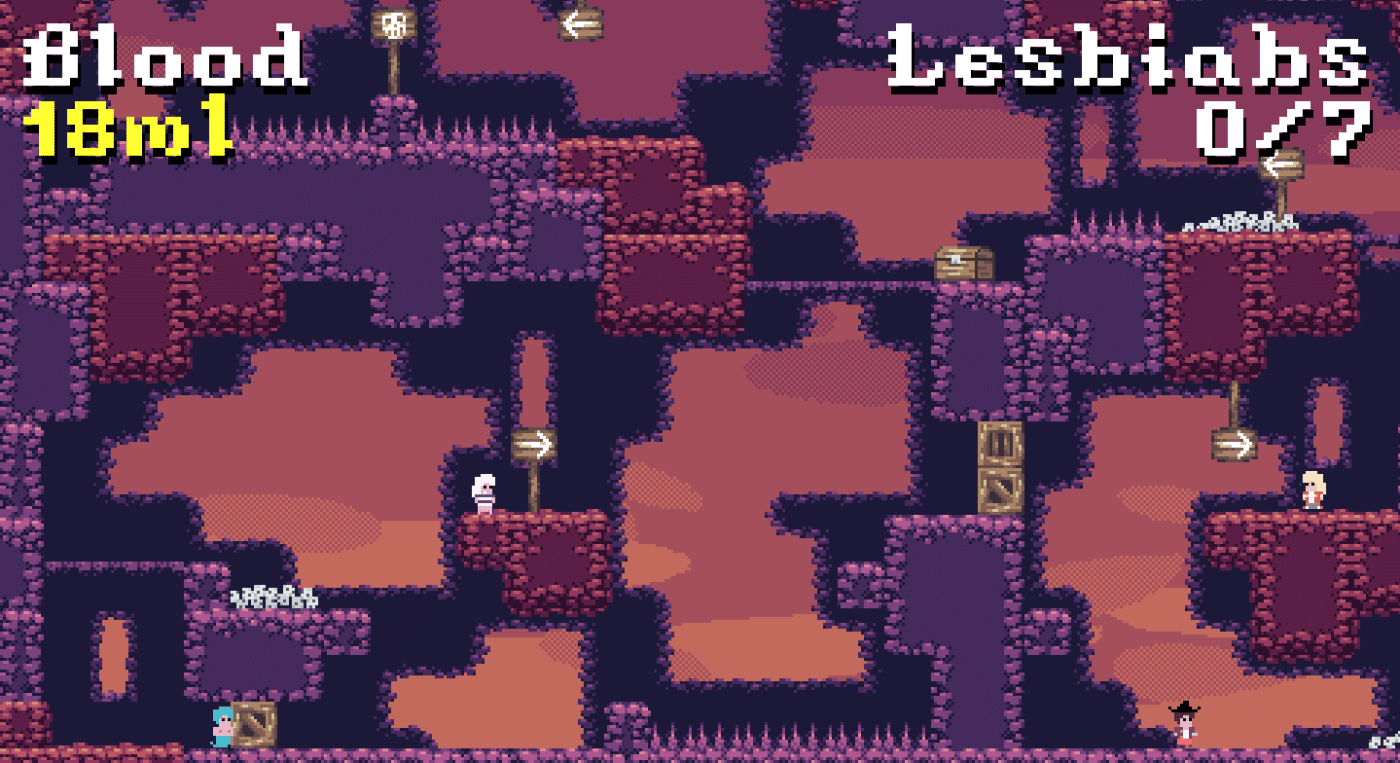 The premise of Lesbian Vampire Simulator (LVS) is quite simple: the vampiress must extract blood from as many unsuspecting ladies as possible before her blood supply runs dry. This arcadey platformer provides a tight race against the clock to complete each stage and bopping tunes. With only 5 levels, experienced players can fly through this game in minutes. However, it'll take most folks at least an hour to master the levels and finish within the time limit. After my initial run-through, I soon returned to LVS to increase my score and enjoy its simple, yet satisfying platforming.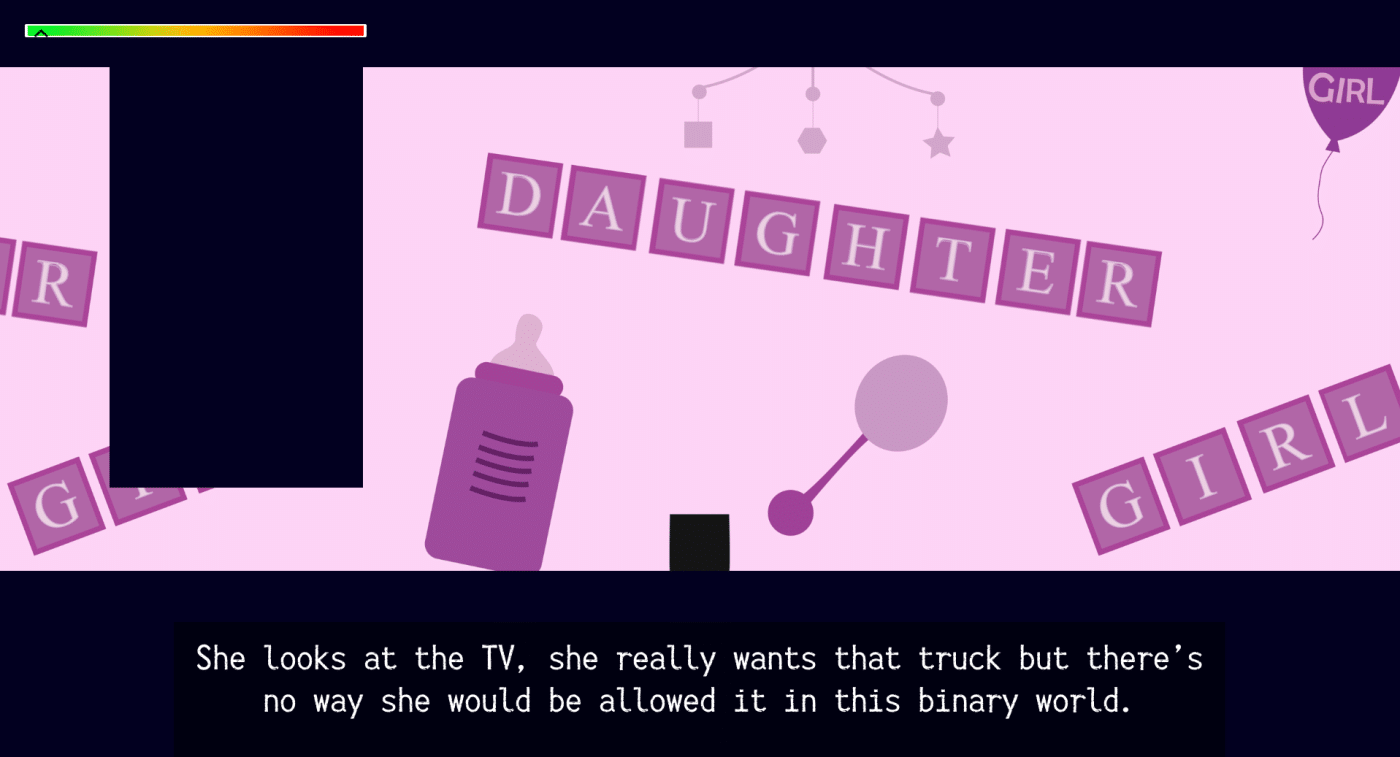 Transhaping is a 2D platformer designed to raise awareness of transgender issues. As players tackle the platforming stages, the narration tells a story about the challenges many trans people face as they try to find their place in society. In addition to having an important social message, I really appreciated the way the gameplay challenges serve as a metaphor for the societal challenges faced by someone going through a transition. This is a game that most players can likely finish in an hour but may find themselves thinking about for a while after the credits roll.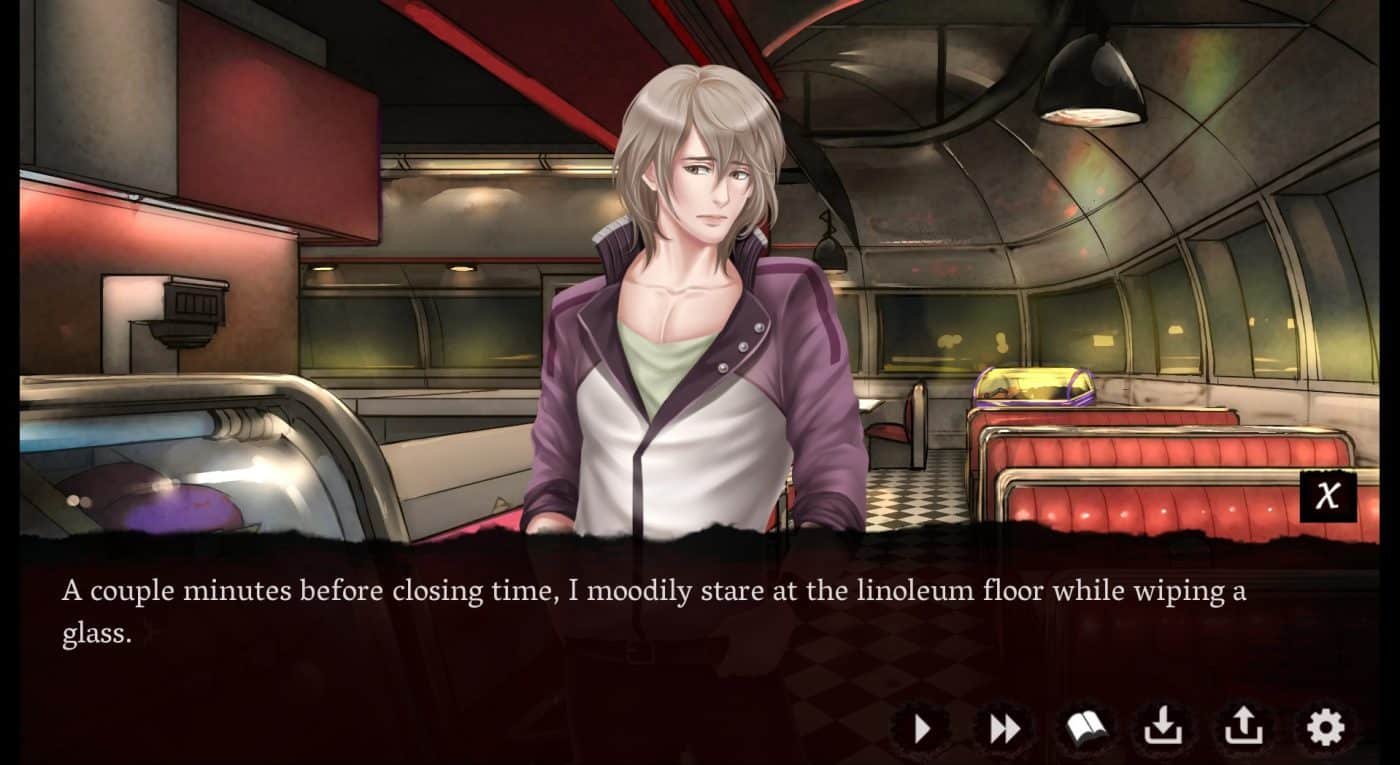 Among all the games in this roundup, this dark tale of vampires offers the most to sink your teeth into (see what I did there? 😉). Red Embrace is a gay romantic visual novel about a waiter at a late-night diner who gets drawn into the vampiric underworld. After a chance encounter with a creature of the night after his shift, his life is forever changed. The game features four romanceable men, each offering their own route through the story and multiple possible endings. Each route offers a fairly complete story on its own and will take about 3 hours to complete. However, playing through all four will give players a better understanding of the overarching plot.
I've only had the chance to play through one route so far, but what I saw really impressed me. Most importantly for a visual novel, Red Embrace has very strong writing; even the game's slower scenes (i.e. before the fangs come out) still make for a compelling read. I also appreciated the game's soundtrack and detailed artwork, especially the very expressive faces of the characters.
Something that makes this game stand out from many other visual novels is its character personality system. Every decision you make early in the game will define your character's traits. For example, in my playthrough, I picked mostly blunt replies in at decision points. These choices defined my character as a somewhat harsh person, which denied me the ability to pick more sensitive and emotional dialog options later. This system adds an interesting role-playing aspect to the game that gave it a little more depth than the typical visual novel.
If you're a fan of vampire fiction, definitely check this one out! There are also several sequels if you find your hunger isn't sated after playing through Red Embrace's routes.
Geek to Geek Media was provided with a copy of Red Embrace for review
Pride isn't just for June!
There are way too many great games from LGBTQ creators to fit into just one month! If you'd like to explore even more throughout the year, I recommend taking a look at the Queer Games Bundle on Itch.io. With over 500 games in it, you'll have plenty to explore all year long!
Note: If you previously picked up the Racial Justice Bundle, there are also some great options in there, such as Celeste and Highway Blossoms.