Elderand stands out in the field of grimdark Metroidvanias on the Nintendo Switch as a vibrant throwback to the GBA.
Quick View
Geek to Geek Media was provided with a review copy of this title.
If you liked playing Castlevania on the GameBoy Advance, you can stop reading now and just go buy Elderand.
If you never played the Castlevania games on the GBA… well, you should, because they are excellent. But you should also pick up Elderand. This is a fantastic representation of the Metroidvania genre that doesn't aim for fantastic difficulty or a Soulslike structure. It's just a really, really solid action platformer.
An Island Adventure
Elderand opens with a cutscene about lords and mercenaries and I'm not sure what else, because it moved too fast and was too incoherent to make any impression on me. What is it important that your character (which you create from a tiny number of customization options) survives a shipwreck and wakes up in a cave below a cult-infested island. You grab a sword and bow and start fighting off monsters, and that's about as much plot as a game like this needs.
Throughout the adventure, you do meet characters, both good and evil, who help fill in the backstory a bit. Given that the descriptions for this game always put forth their Lovecraft inspiration, the narrative always felt pretty slim. What they did pull, though, was vibes.
Paint with All the Colors of the Wind
The environments in Elderand are stunningly rendered in big, beautiful pixel art. It feels like Metroidvania games have leaned into the dark and gloomy aesthetic ever since Hollow Knight exploded. This game has plenty of gloom in its world, but it renders it with a bright and vibrant color palette that makes it pop. It turns out the colors are cool.
Once you find your way out of the caves you start in, there are a variety of biomes to explore, each with its own look and enemies to face. There is a dense forest with killer insects, an abandoned city full of thieves and scoundrels, and eventually a creepy vampiric castle, because of course there is.
Throughout all the areas you explore, the presence of the cult can be felt. For the most part, though, they are literally part of the background, rather than something you have to deal with directly. In some places you'll just find a bunch of cult members worshipping, giving off a creepy vibe. In other places, you'll find them preparing blood sacrifices that you, well, can help them to complete. The first time I found one of these I didn't realize that interacting with it would sacrifice, like, a load of folks… But I did get a cool piece of gear for it. So… worth it?
Classic Combat and Exploration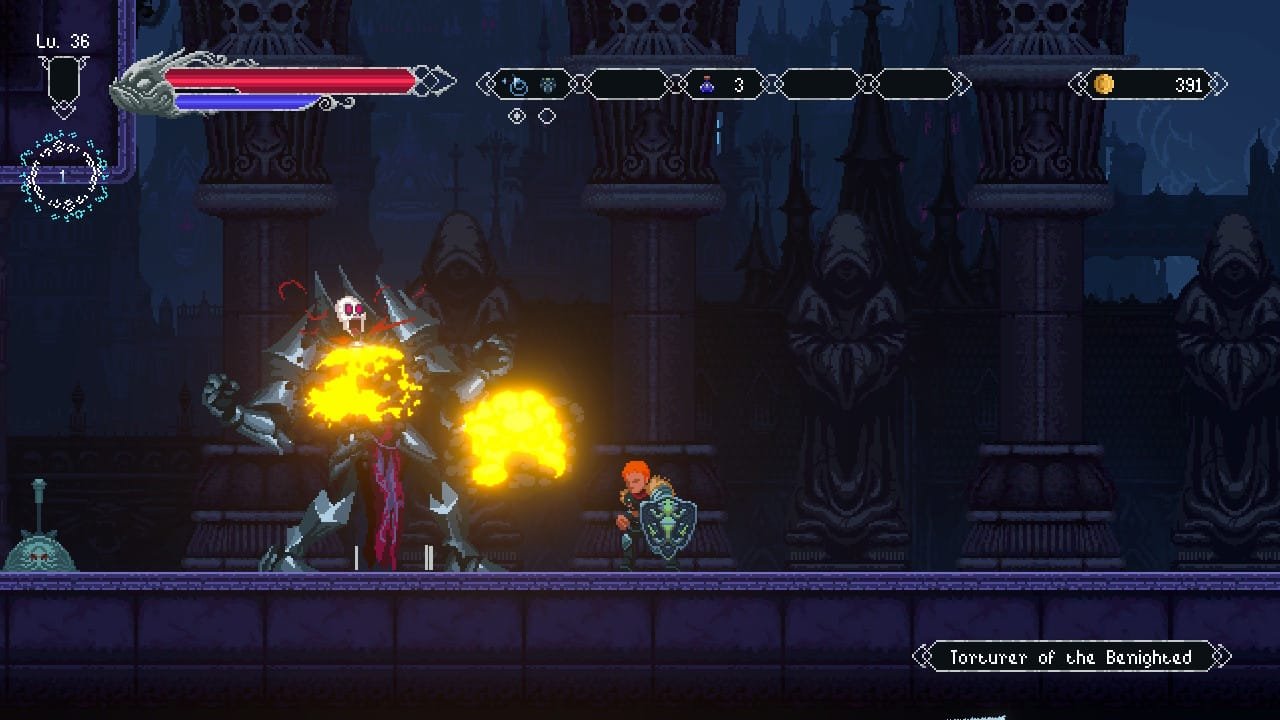 The core gameplay loop of Elderand is pretty basic. Your character can jump, dodge, and attack with their equipped weapon, swap to their second equipped weapon, or you can attack while holding the up button to use a sub-weapon like a thrown dagger or arcing axe. There is also a utility button that does different things depending on your equipment — with a bow you'll shoot right in front of you while jumping back, while with a shield that becomes your block button.
During your adventures, you'll frequently find yourself at save points. Finding and using these is essential because this is not a Souls-like game. When you die in this game, you load your last save. Any items, experience points, uncovered map areas, or anything else you've achieved since that save is absolutely gone.
I was surprised by how refreshing it felt to play a Metroidvania game where dying just meant I died, not that I now had some other gameplay system incentivizing me to go and do a specific thing.
Final Thoughts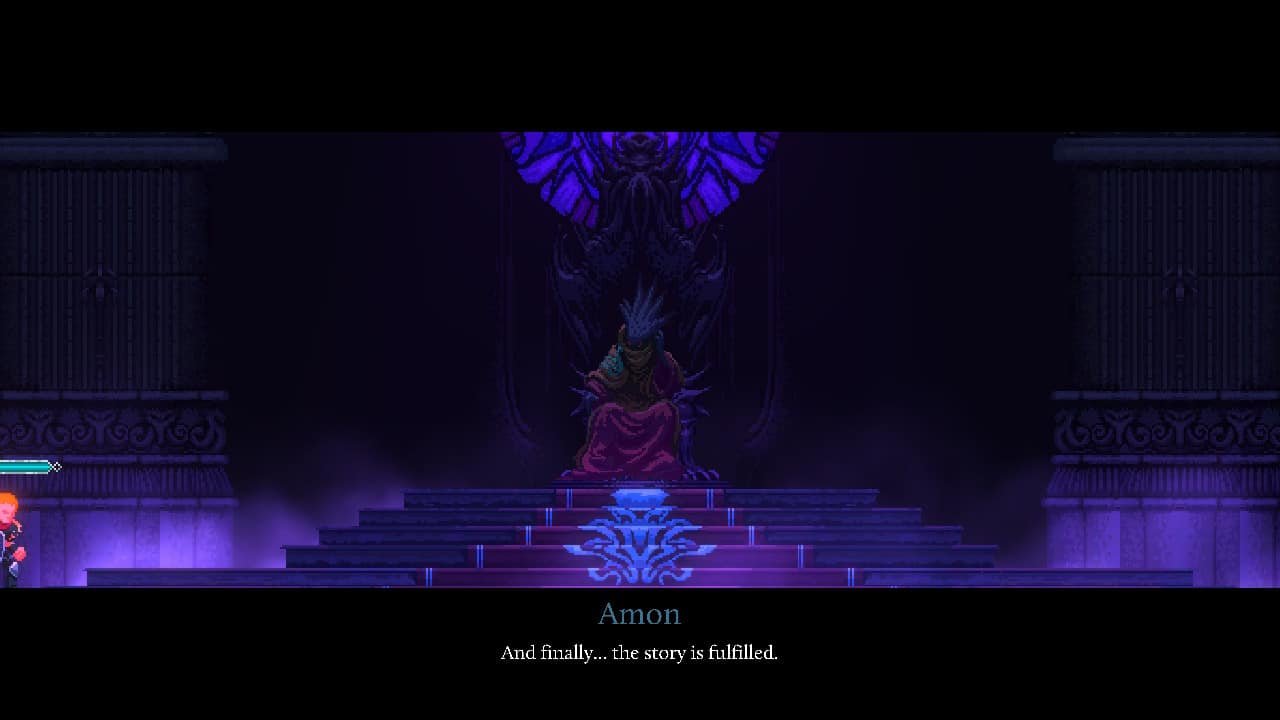 I really dug my time with Elderand. It does take a little bit longer to give the player mobility upgrades than I would prefer, but that is a minor gripe. Outside of that, becoming totally obsessed with this game for the past few days was an absolute delight. I would estimate that it took me about 8 hours to finish up the game with 84% of the map explored.
I do not think that Elderand brings much new to the Metroidvania genre, but I do think that it follows up on the Castlevania side of that genre in a more pure way than just about any other game I have played.
Here's a final note of praise: I usually delete a game from my Switch as soon as I see credits, but I think I might go back to Elderand and try to finish filling out the map.
Geek to Geek Score: 4.5 out of 5
Listen to Troy's live first impressions of Elderand (including his accidental participation in a cult sacrifice) on the TroytlePower Presents: The Power Play-Throughs Podcast, with TroytlePower, or by clicking play below.