Is Assassin's Creed 2 good? Or, better yet, is Assassin's Creed 2 still good so long after it first came out? Honestly, Assassin's Creed 2 has no right to still be as good as it is over a decade after it's initial release. So yes, after a decade AC2 is very much worth playing through.
Editor's Note: This post does have spoilers for AC2 in it, so be aware that if you continue, you may likely find out some juicy plot stuff for the end of the game and trilogy at large.
Spoilers Beyond This Point
Ezio Auditore da Firenze has welcomed me back with open arms as I dove into Assassin's Creed 2 through the remastered Assassin's Creed: The Ezio Collection for PS4. This collection has all of the mainline Assassin's Creed games that feature Ezio including Assassin's Creed 2, Assassin's Creed: Brotherhood, and Assassin's Creed: Revelations.
Ezio is the single most fleshed out character in the current canon of Assassin's Creed games which isn't very surprising when you consider that he has three full games in which he's the main character. What is surprising, is that Assassin's Creed 2 actually holds up fairly well to modern standards.
As I played the game there were minor annoyances where I would expect some little quality of life improvements. You know, things like better fast travel or better ways to equip gear? But, I had to keep reminding myself that this game is now over a decade old and all the small quality of life improvements I was wishing for weren't even close to standard back in 2009 when Assassin's Creed 2 released.
And the thing is, these were extremely minor gripes. I hit no major stumbling blocks as I played through the game. In fact, Assassin's Creed 2 actually felt better than most modern open world games that I've played. There's a level of polish here that was insanely good for its time.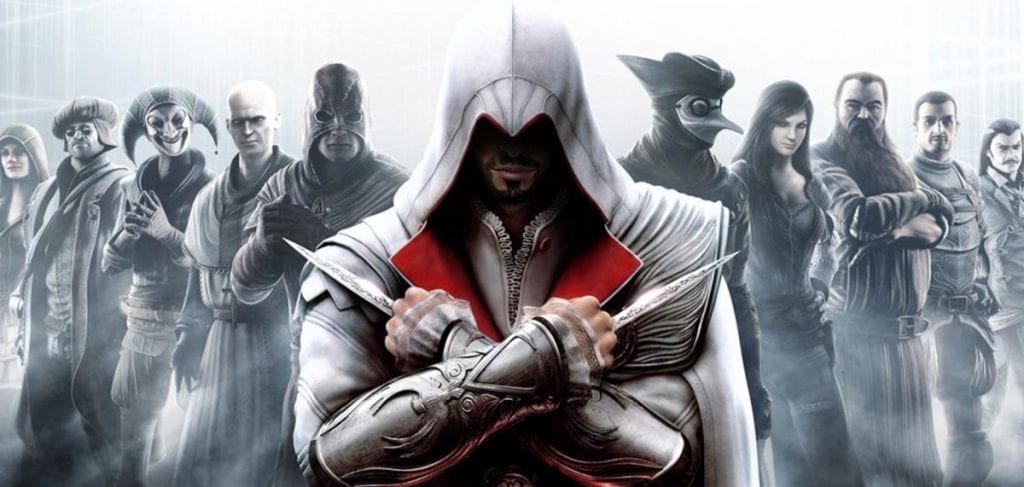 This entry in the Assassin's Creed series opens with one of the best on-boarding experiences in the entire series. You start out controlling Ezio when he's in his mid to late teens and, through that lens, the game slowly teaches you everything you need to know as Ezio gains new skills and abilities on his way to becoming a member of the Assassins Brotherhood. The game also provides his (and your) core motivation within the first chapter when Ezio's father and brothers are killed unjustly in a Templar plot. Not only does this set up the classic Assassin versus Templar feud that permeates the series, but it immediately gives you as the player the motivation to get the revenge that Ezio desires.
Little by little, Ezio is drawn deeper into systems and groups working to undermine the Templars he's trying to take down. He doesn't even realize the full extent of what the Assassins Brotherhood is or what it means until right near the end of the game. Because of that, it works fantastically to get new players introduced to the series and the core conflict. The entire game is a gentle on-ramp into the deep lore of Assassin's Creed.
Most of the elements of future Assassin's Creed games are represented here too. Everything from free-running challenges, to recruiting factions, to gimmick levels, and even double assassinations with hidden blades from rooftops are in Assassin's Creed 2 despite it being so early in the series. Sure, the later games refine these systems and improve on them, but you can see the foundation of everything that the series will become just by experiencing this game.
And you can't overlook the fact that the end of Assassin's Creed 2 is where the series decides to go all-out with off the wall storytelling. This game ends with you fist fighting the pope because of an argument over the use of alien artifacts. If you haven't played the game… I swear that every word of that last sentence is true.
I enjoyed my time with Assassin's Creed 2 so much that I'm going to jump into the next Ezio story, Assassin's Creed: Brotherhood, right after I finish this article. If you missed it back in the day, it may be time for you to take another look at Assassin's Creed 2 through the remastered version in the Ezio collection.
I mean, who doesn't want to fist fight the pope over alien artifacts?