Every couple of weeks, Final Fantasy XIV players are treated to a slew of new stuff to delve into in the form of content patches. Aside from bug fixes and balance adjustments, they usually include brand new story quests that expand upon the game's ongoing narrative, Dungeons, Trials, or other goodies. It's something to look forward to in between expansions, basically.

We recently saw the release of Patch 5.25 of Shadowbringers, which brought with it plenty of fun new additions. For this post, I thought I'd offer up my thoughts on some of the new things that stood out to me in this patch.
The Return of Relics
Each major expansion for Final Fantasy XIV features its own set of Relic Weapons, which are fancy, class-specific weapons that are usually rewarded after the completion of a long, exhaustive quest-line. New upgrades for the weapons are gradually made available until the weapon reaches its final form. Up until now, Relic Weapons were the ultimate reward for patience, persistence, and dedication to the game. Things are a little different with the latest batch, though. There is almost no grind associated with obtaining them; the only prerequisite is that you complete the Return to Ivalice raid series. After that, the weapons are simply awarded to you for completing a very basic questline featuring one instanced Duty.
I've seen a lot of chatter online about this new approach to Relic Weapons. Some people were hoping for a grind and are upset that the weapons are basically handed to you. Others are glad to not be bothered with the usual tedium of obtaining them. I can understand both sides, but personally I'm not too bothered by the change. I'm already swamped with different things to play at the moment, so making Relics a bit more accessible is quite all right in my book.
On a side note, the quest-line associated with the new Relics, Save the Queen: Blades of Gunhildr, was written by Yasumi Matsuno of Final Fantasy XII fame. His style of writing really jives with me, so I'm always glad to see him offer something up for XIV!
Recounting the Past: Memoria Misera
Patch 5.25 also includes a brand new Extreme Trial known as Memoria Misera, in which you are faced against Varis Yae Galvis of the Garlean Empire. This fight is actually another version of the duty you complete during the Relic-Weapon questline.
As a reward for completing this Trial, you're able to obtain "Idealized" gear sets, which are enhanced versions of the Lvl. 80 Artifact gear for each Job. Another bonus to these sets is the fact that they can be dyed, which is something I've been hoping for for a while.
Skysteel Tools and Other Noteworthy Additions
Disciples of the Hand and Land will be happy to know that brand new Legendary tools have also been added in the form of Skysteel tools. These are basically the crafting equivalent of Relic Weapons, and similarly, they're pretty easy to obtain. The only requirements are that you've unlocked Ishgardian Restoration and have a Crafter/Gatherer at Lvl. 80. After that, they're awarded after successful completion of a new quest.
A cool thing about the new Skysteel tools is that, after you complete the quest to obtain your first one, you can simply purchase the others from a merchant in Ishgard. The tools can also be upgraded up to three times, provided you have the correct materials to do so.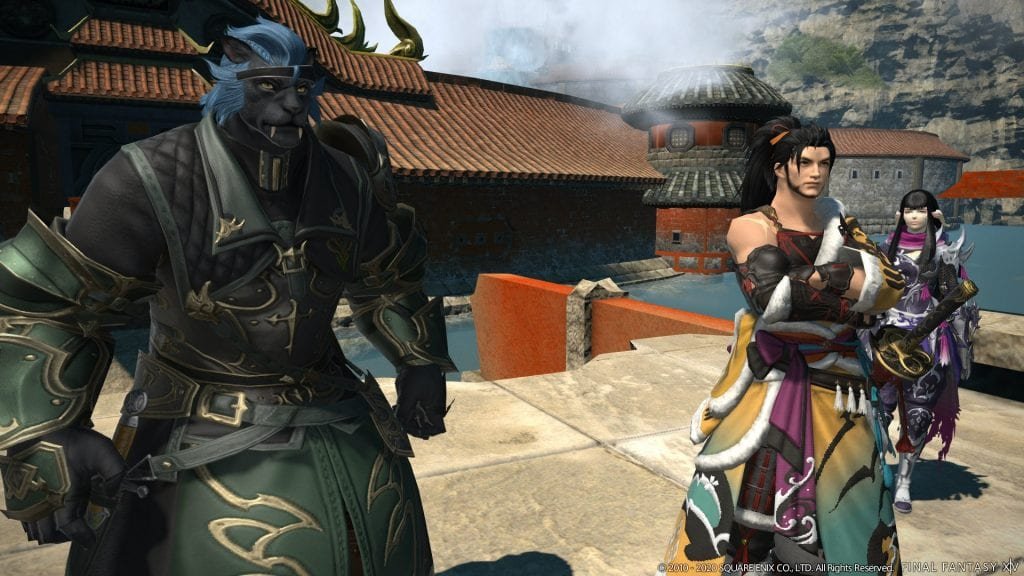 Some other more minor additions to the Patch include Season 15 of The Feast, which is XIV's PVP mode, as well as some new household furnishings to purchase. Homeowners rejoice!
Overall, I'm more than satisfied with the new inclusions Patch 5.25 brought to the table. Yoshi P. and his team seem to continuously knock it out of the park with new content releases. Due to the current circumstances in the world, this is probably the last batch of new content we'll be receiving for a while, and understandably so. I just hope that, above all, the XIV team can stay safe and maybe have a bit of reprieve until this virus subsides. They've earned it!