Quick View
Game: Golf With Your Friends
Release Date: May 19, 2020
Price: $19.99
Rating: Everyone 10+
Platform: Switch, Playstation, Xbox, Windows, Linux, Mac
Geek to Geek Media was provided with a review copy of this title.
I'm extremely late to the party on this one, but I've finally tried out Golf With Your Friends. You've probably heard all about it before, but if you haven't… read on to find out how I'm liking this hypnotizing minigolf game.
Golf With Your Friends is another golfing game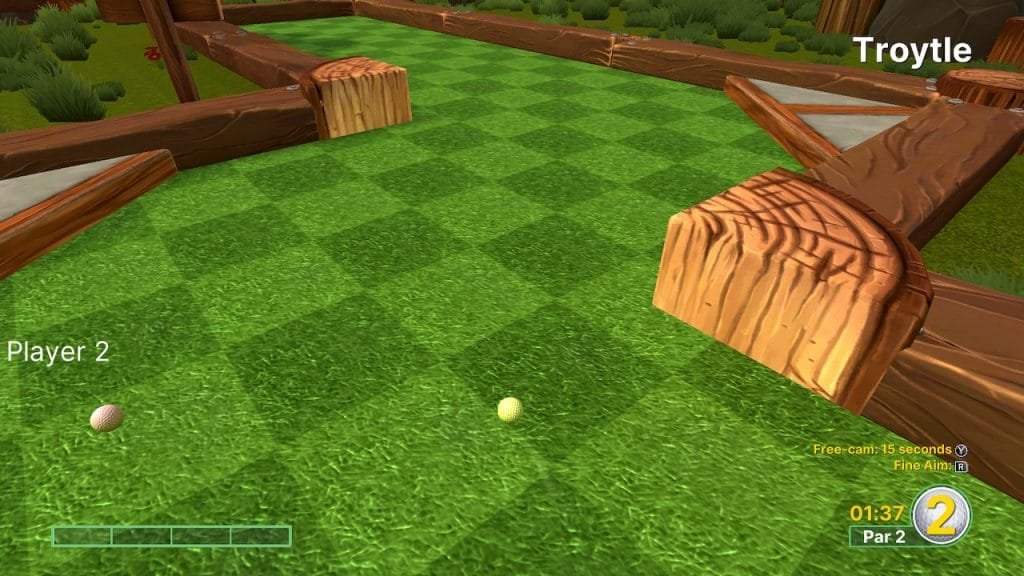 I've heard folks (mostly our own Elinzia) extol the virtues of Golf With Your Friends for a while now but never got around to checking it out myself. "Sure, it sounds fun, but it's just a golf game," I thought, from the most narrowminded of viewpoints. I've played hundreds of golf games in my decades on this earth, and aside from a few exceptions (I'm looking at you Golf Story) they all just blend together into one vaguely green miasma.
We all know what a golf game looks like. You line up the angle of your shot. You figure out how much power to put into it. Boom, off the ball goes, interacting with the geometry until it comes to a stop. Rinse and repeat.
Golf With Your Friends is just another golfing game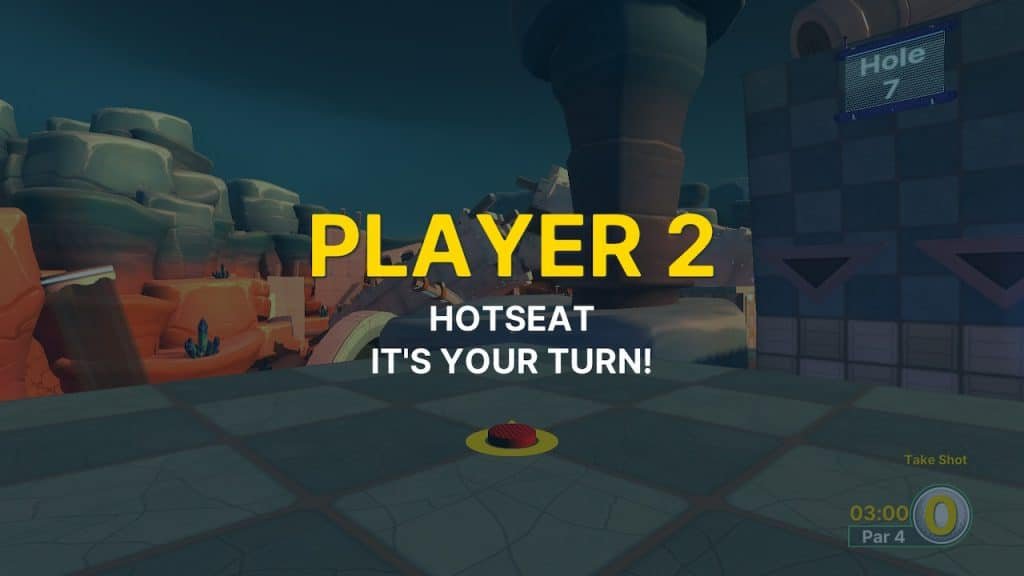 Golf with Your Friends is exactly what you think it will be. Well, mostly. It's all mini-golf, which is nice, so you never have to mess with weather conditions or selecting clubs like in more realistic golfing games, like Mario Golf: Super Rush. There's also no timing to worry about in terms of your swing. You pick your angle and power, then just tap A to let it rip.
This game is made to be played in multiplayer, but it's not perfect at pulling that off. I think the first thought was for playing online, which I honestly haven't messed with at all. Instead, my wife and I have been playing local multiplayer on the Switch, where you for some reason can only use one controller and one account. This means that I get to have a name and a saved set of colors and accessories for my ball. She, on the other hand, is always an unnamed second player who has to set up her ball again each time we start up the game.
It's simple and straightforward and kind of bareboned and my wife and I are completely addicted to it.
Golf With Your Friends is not just another golfing game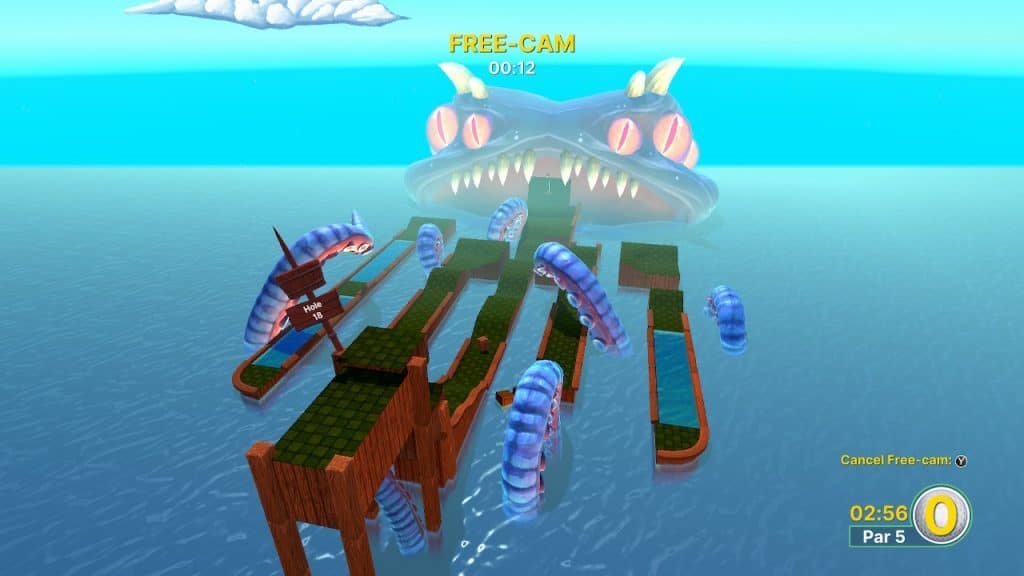 I cannot possibly explain what it is about this game that has its hooks so completely in us. It's really a pretty simple game. There's a lot of tweaking you can do with the options, to mess with gravity or the size of your ball or to replace all of the holes with basketball hoops that you have to bounce into, but we don't mess with that stuff.
Instead, every time we've had a free moment for the past week or so, we've booted up a straight-up, straight-forward golf match between the two of us, and delightedly pass the control back and forth. This game is hypnotizing. I can delightedly drop into it, relax, and almost fall into a meditative state. The only media that has called for unending consumption in quite this way is the Lofi Girl youtube channel! Well, that and maybe Snakeybus.
Just like those chill beats, Golf with Your Friends makes both my body and mind relax and unwind. It's like a massage for my soul.
Geek to Geek Rating: 4.5 out of 5 Holes in One
Except when my wife is beating me, which happens often. It's a lot less relaxing when she's next to me on the couch talking mad smack about my inability to hit a stupid freaking little dang ball across a stupid freaking patch of grass! I'm not a sore loser, YOU'RE A SORE LOSER! What even is the point of golf games? Who actually likes this? Why don't you just go outside and play real golf instead of wasting your time hitting a stupid virtual ball across a volcano or whatever? Ugh!
jk, I love my wife and this game, but also I'm a horribly sore loser.