A Twisted Tale is set to release on Steam September 2022, and a public demo is now available for download.
---
I've adored point-and-click adventure games maybe longer than any other genre.
I played my handful of Humongous titles a dozen times each as an young tyke, and graduated straight to Carmen Sandiego and The Cluefinders. When I finally dug into Monkey Island in college, it felt like coming home. And now, Zero Escape and Ace Attorney feel like a grown-up reclaiming of that same joy.
But for a format that ruled the roost when the LucasArts hotline still took calls, it's largely gone the way of the dinosaur. Sure, Telltale games and Professor Layton carried that torch through the early 2010s. You even still get the odd successor like Life is Strange and Thimbleweed Park. But when people talk about point-and-click adventures, most of the conversation is around games that released decades ago.
And A Twisted Tale is perfectly-poised to recapture that time.
Ever-Classic
Judging by the demo for A Twisted Tale, it's doggedly devoted to replicating every ounce of that late-1990s-era style.
It walks the lovingly-illustrated walk. It talks the quippy, all-ages talk. In fact, if not for the developer's Twitter, you could convince me it runs in the old SCUMM engine.
I cannot explain in words just how much joy I got seeing a hand-animated shopkeep, his mustache wiggling to and fro with every word he spoke. He even has little pixel-y subtitles hovering about his noggin at every line. It's a small touch, but one so rarely used nowadays that it was instantly recognizable as a throwback.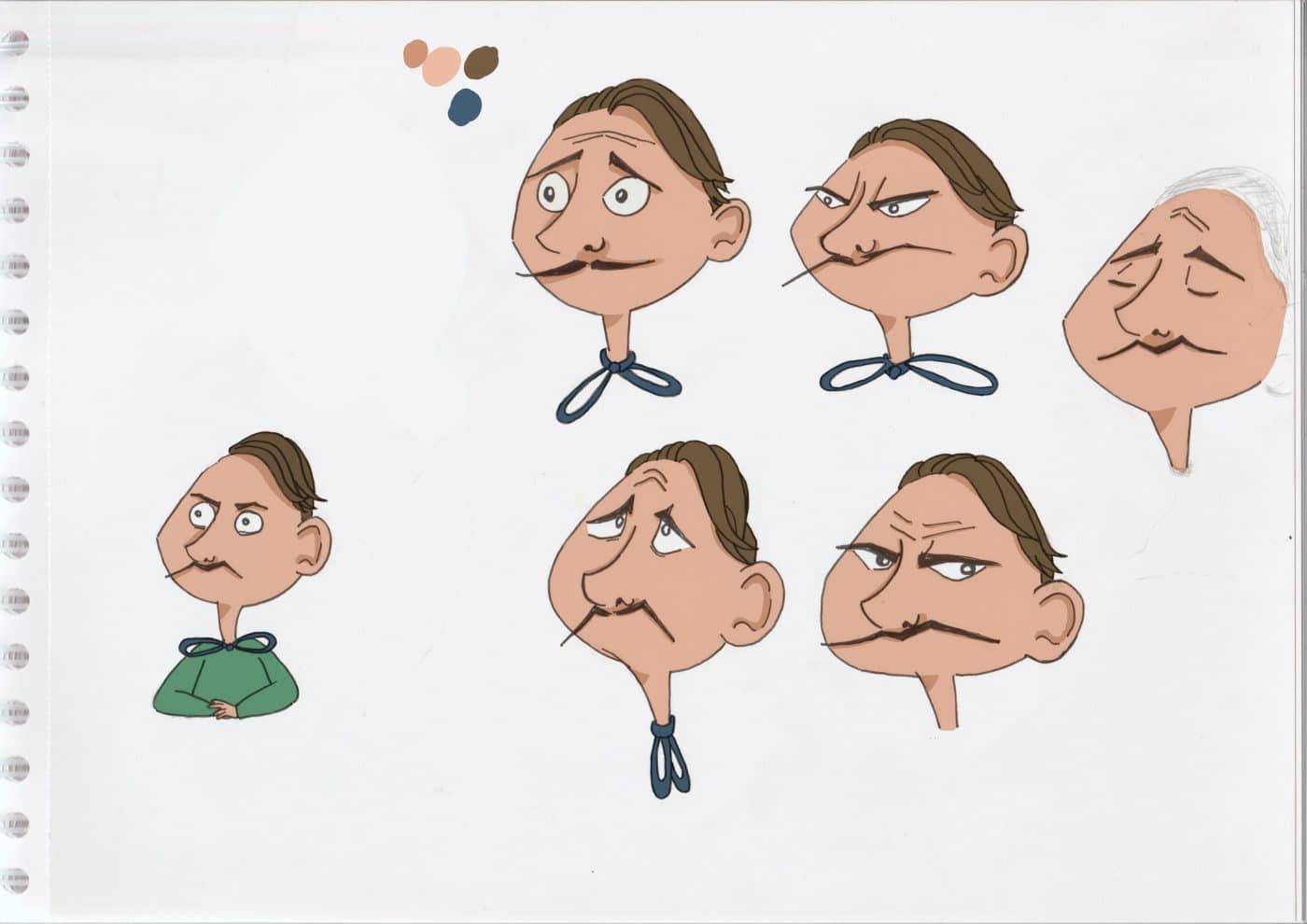 And while its current demo is brief, it's also dense. Think back to how Guybrush Threepwood would have a unique witticism for every knickknack and doodad on Mêlée Island? Our heroine Vio shares proudly in that tradition, remarking on every possible item you might look-don't-touch in the game's shop.
In fact, despite A Twisted Tale's demo being exploring just one room, it boasts twenty-three Easter eggs in its every nook and cranny. Your character and the shopkeeper will shoot the breeze about each in turn, making thinly-veiled references to everything from Maniac Mansion to Toonstruck. The game even opens by challenging you to find and name every single one.
In short, it knows who its audience is: those fervent fans of using a rubber chicken on a pulley.
The Modern Retro
For all its holding up the olden days, with its oddly-shaped characters and frame-by-frame animation, A Twisted Tale is already showing its seamless injection of modern flavor. Look no further than its heroine, Vio, who looks very much unlike the heroes you'd see in King's Quest or even Orion Burger.
Or admire how the game itself comes to life, starting as delightfully, semi-abstract physical drawings before getting the digital color treatment Monkey Island 3 could only dream of.
From tip to toe, A Twisted Tale feels like what we remember point-and-click adventure games as. But in today's hands, that has the potential to shine with the twofold benefit of nostalgia and hindsight.
I'm looking forward to stepping back in good hands.