Quick View
Release Date: May 20, 2021
Price: $14.99
Rating: Everyone
Platform: Steam, Epic Games, GOG
A game key for Mayhem in Single Valley was provided by tinyBuild.
What a fun ride! I want to hurry and finish the review so I can play more! Mayhem in Single Valley is a polished, sharp, fun little adventure game that hits ya like a catchy 80s pop song; you can't get it out of your head! Moreover, it has the feel of Scott Pilgrim in the epicness you feel doing something as mundane as picking up dog poop.
The Story
Jack Johnson (no relation) is about to fly to the city to attend art school–a wonderful opportunity and chance to escape the dead-end lifestyle of his not-so-well-to-do family. All that remains is a couple of chores and…what's this? Mysterious shadow entities dumping toxic waste into the town's water supply? Oh, dear! Well, what's a helpful/mischievous lad in a red-hooded sweatshirt supposed to do but grab some trashcan lids and fight mutant forest animals!?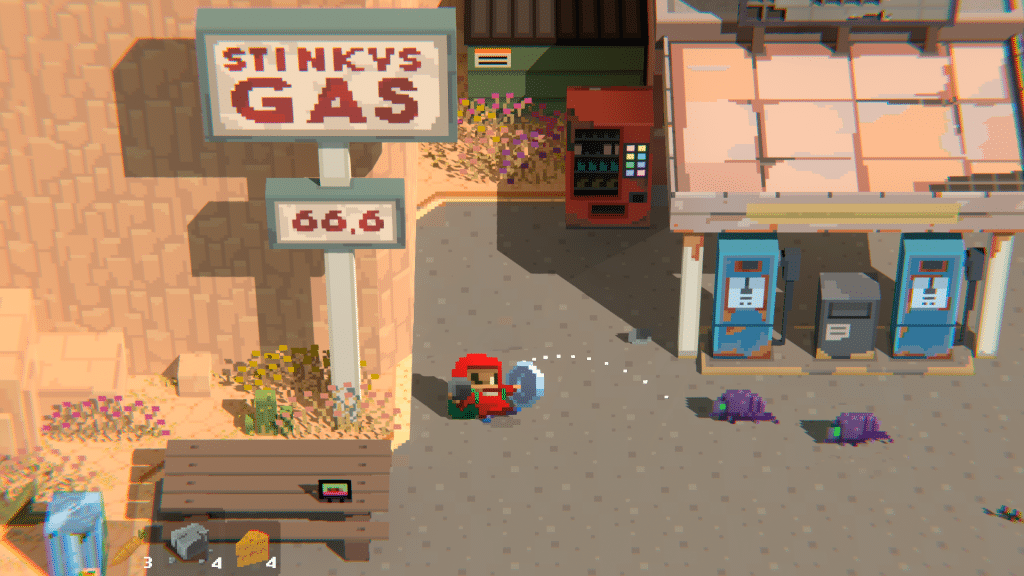 If the plot seems cheesy or borrowed from like, I dunno, 40% of the 8-bit platformers in the 80s, it's only because it's on purpose. Nostalgia abounds. But Mayhem in Single Valley is much more than homage. With such tight controls, character handling and fluid animations, there's an earnestness and commitment belying the game's simple plot.
Action! Adventure!
Plus, it's NOT a platformer. Straight-up action-adventure game in 3D! Almost. The incredible lighting and water effects are fabulous. The gorgeous character sprites (pixelated but not really sprites) are 2D but the semi-voxel environment is 3D. All action takes place in 3D. Like a charming cross between Paper Mario and Zelda: A Link to the Past.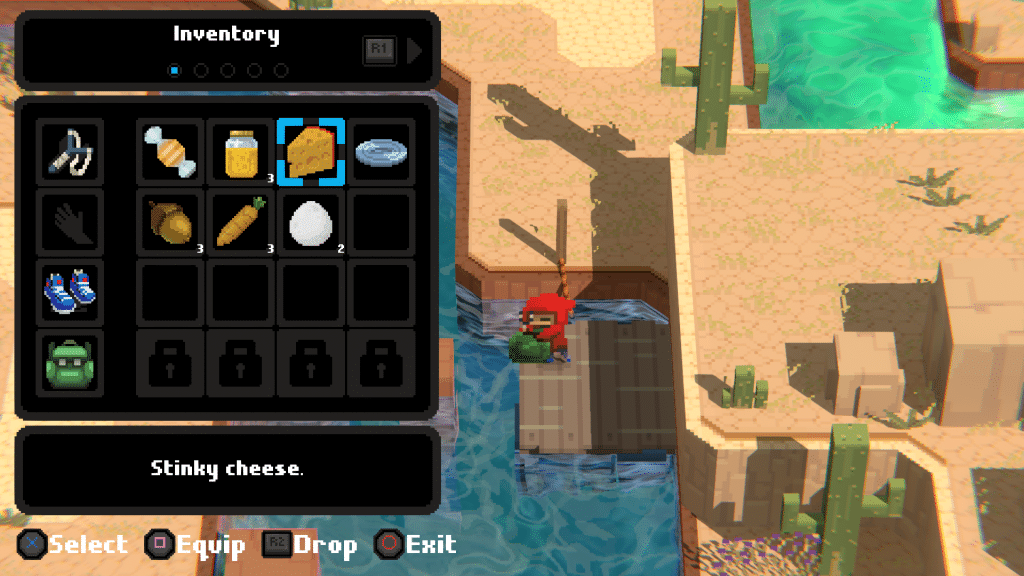 The combat, however, is definitely neither of those. No master sword or hammers here. You get a slingshot and…acorns. Maybe a bug or dead fish. There are unique and interesting ways to dispose of the afflicted, glowing green-eyed vermin that assail you, but stabby-stab isn't one of them. It's not quite as pacifist-y as, say, Undertale but fun to figure out!
The physics are great and make the puzzles loads of fun to solve. Dying is hilarious. The pacing is brisk and relentless, making it hard to get up and walk away. Plus, you can pet the dog.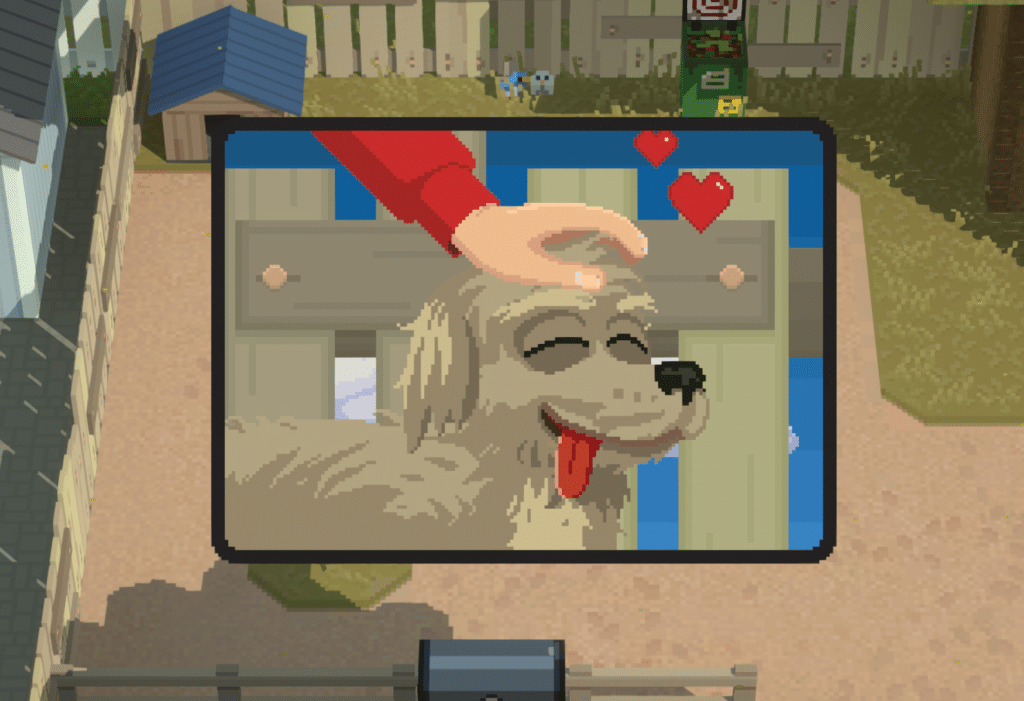 Pros
Fast paced and easy to pick up
Has a lot of heart
Has a lot of humor
Brilliant graphical style
One of the best soundtracks ever
Cons
Couldn't find all my clones
Square duct tape