Front Mission 1st: Remake made a fantastic first impression on me, but just past the tutorial it got really stale really fast.
Quick View
Title: Front Mission 1st: Remake
Release Date: November 30, 2022
Price: $34.99
Suggested Audience Age: Rated T for Teen by the ESRB
Availability: Nintendo Switch
Recommended for fans of: Big Robots, Tactics Gameplay, and Geopolitical Drama
Geek to Geek Media was provided with a review copy of this title.
If you grab up a handful of characters on drop them on a grid, you'll always have my attention. The quality of tactical role-playing games on the Switch is vast, but I'm always willing to check another one out.
Front Mission 1st: Remake seemed like a likely contender for a new favorite. It's got big battle mechs, a story set during a complex geopolitical conflict, and it's the western debut of the first in a popular series. My first impressions were absolutely positive, but in the very first post-tutorial mission my excitement plummeted and never recovered.
Initial Excitement
Right off the bat, there's a lot to love about Front Mission 1st: Remake. The game drops you smack dab in the middle of a geopolitical conflict that's pretty dang interesting. Basically, there's a small island in the Pacific Ocean that has territorial claims from two superpowers in a tenuous peace agreement. In the opening missions, a facility is destroyed under suspicious circumstances which launches the two sides back into open war.
The main campaign has you serving as a soldier who was at that explosion and then drummed out of the military, only to be brought back into the conflict as a freelance mech pilot mercenary. You take on missions that mostly revolve around destroying a bunch of enemy mechs as you try to uncover mysteries both personal and political.
In a secondary campaign, you serve as a mech pilot on the opposite side of the conflict. Your character here is presented as military through and through, but quickly makes decisions that question command, and is sent to that same island as a sort of punishment. He arrives a bit before the actual conflict breaks out, and you actually run into the characters from the main campaign.
Tactics Basics
There's a lot of cool world-building in the campaign missions of Front Mission 1st: Remake. You also learn more from little conversations you can have with your team members, military officers, and civilians in between missions. There are also customization options for the mechs of your team— swapping out their body parts and weapons to boost attack, defense, ranged engagement possibilities, and mobility. The possibilities seem so high.
Unfortunately, once you step out onto a battlefield a lot of those possibilities feel squandered. The tactical gameplay in Front Mission 1st: Remake feels bland and slow. This is an older game, and even in the "modern" game mode that age shows through. You've got little guys on tiles you can move around, but there are no interesting tactical hooks beyond that. There are no special, unit-specific abilities like in Mario + Rabbids, no cover system like XCOM, and no weapon triangle like Fire Emblem.
Instead, no matter how you spec out your mechs they all just feel sort of samey.
Pacing is a Problem
I wish that Front Mission 1st: Remake felt expressive in its combat. Even ranged abilities end up turning bland because most enemies will take two or three or four or more attacks to knock down. That means you might start an encounter from a distance, but you'll end up finishing almost every fight by spending multiple terms slugging back and forth.
The one mechanic that you can see in screenshots that I really thought would set this game apart is the health system. Each mech unit has individual health bars for its legs, each arm, and the main chassis. Destroying the body is the only way to destroy the whole unit. Taking out the legs severely cuts down on mobility, while taking out an arm disables that attack. This should be an awesome twist on standard tactical engagements, except you can't choose which body part to target. Instead, your attacks just randomly smack into different parts of a mech. Let me tell you, there's nothing more annoying than having multiple enemies on the field who have had their arms and legs destroyed, but are still standing. I spent turns, plural, attacking enemies who could barely move and had zero attack ability just to finish up a mission.
Final Thoughts
I am embarrassed by how many hours I've spent in Front Mission 1st: Remake compared to how much progress I've actually made. From the core story premise to the big robots and the tactical gameplay, this absolutely feels like a game I should love. Instead, almost every mission ends up with me feeling bored by the end of it as I spam the A button to just get through multiple turns of doing the same action over and over. The problem there is that if your story character loses their health the mission is a failure. I have several times had to restart a mission because I didn't pay attention to the health of that character, and lost them when I had six characters on the field facing off against a single enemy unit.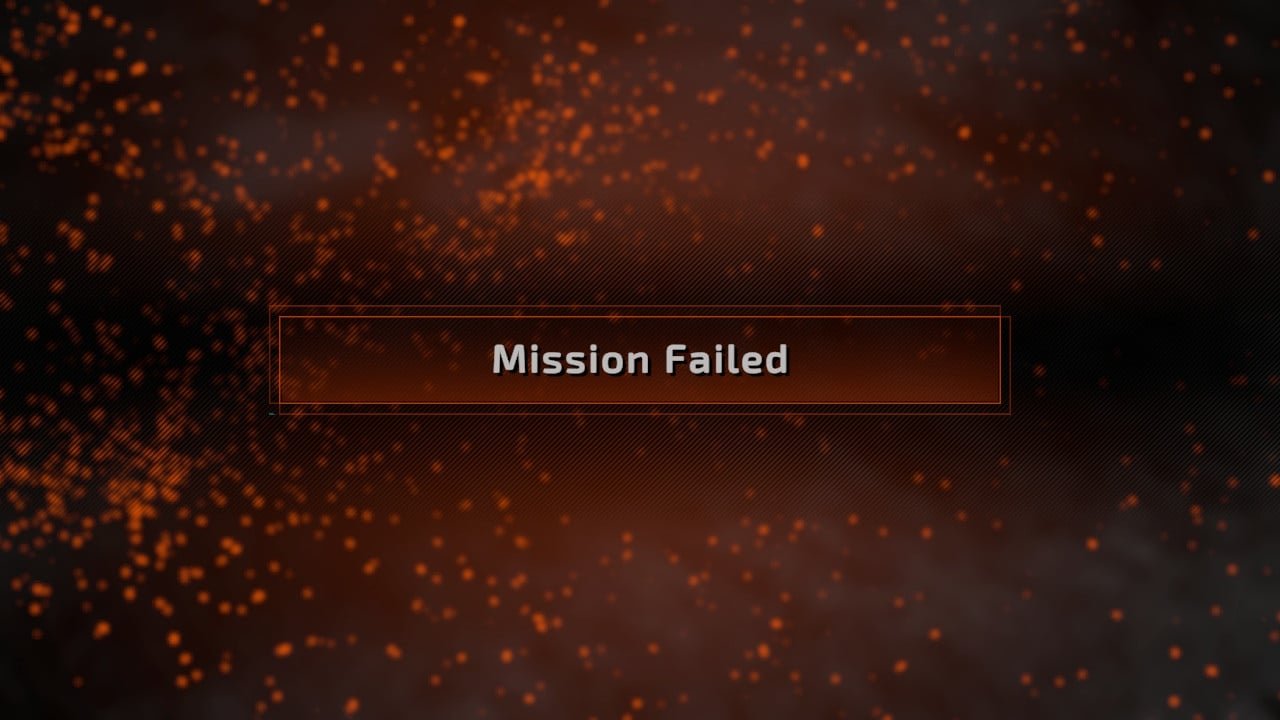 The problem there isn't that the game is difficult, it's that it's so mind-numbing that I forget to pay attention.
I know there will be people who love this game for what it is: a faithful remake of a classic turn-based tactics game. For me, though, I was hoping that this remake would do more to bring the gameplay up to modern standards. Instead, the big change in the "modern" game mode is that you can turn the camera 90 degrees left and right. Yup, they couldn't even figure out how to give you a 360-degree view of the battlefield.
Geek to Geek Rating: 2 out of 5 Stars