Genshin Impact recently released for PC, PS4, and mobile. It's a free-to-play online action RPG with multiplayer options and a huge sprawling world to explore. When Genshin Impact was first revealed, people went nuts over how much it looked like The Legend of Zelda: Breath of the Wild. And while the game is clearly inspired by BotW, and it sometimes feels a bit too similar, our Genshin Impact review will show you how the game still proves itself to be more than just a Breath of the Wild clone.
From a narrative standpoint, there isn't a lot you need to know about Genshin Impact. Early on, you can choose if you want to be the male or female character. This protagonist, called the Traveler, is joined by a host of other characters soon enough. Your guide in this world is a fairy named Paimon. Together, you're going to save the world.
How "Free" Is Free-to-Play with Genshin Impact?
Let's get this out of the way quickly. There are certain stigmas associated with free-to-play (F2P) games. This is especially true for gacha games. Don't get me wrong. There are plenty of gacha mechanics in Genshin Impact, but none of them really matter. You can easily play through the game, enjoy the main story, and never spend a cent. Honestly, there's no reason to spend money on the game, unless you just want to support the developers who made it.
The other stigma associated with free-to-play games is that, well, they suck. There are plenty of crappy free-to-play games out there. Believe me, I've played more than a few of them. But one of the things that makes Genshin Impact so great is that it's a GOOD free-to-play game. This is only emphasized by the fact that it doesn't lock its good content behind paywalls. In other words, ALL THE GOODNESS IS FREE!
Wait, you may be asking, Genshin Impact manages to be good and free? How? I know, I know. That's a radical idea nowadays, when even AAA games are set on squeezing every modicum of extra money from our wallets. Big games hide content through micro transactions (Star Wars Battlefront II) or egregious amounts of DLC (Final Fantasy XV), all of which we have to pay for. So it seems INSANE that a game like Genshin Impact would come along and be both GOOD and FREE up front.
If You Really Want To Spend Money…
If you really want to spend money in the game, you can. This is done through some of the more gacha game-type mechanics. Better weapons and characters are pulled through a system called Wishes. It's all RNG-based, which means you might get an awesome 5-star character in the pull, or you might get a 1-star weapon to wipe your butt with. If you want to reroll, it's going to cost in-game currency.
Yes, you can find some of that in-game currency through exploration and completing quests. You also get nice rewards for logging into the game every day. But if you really want to, you can spend real money purchasing in-game currency to spend on rerolls and more gacha pulls.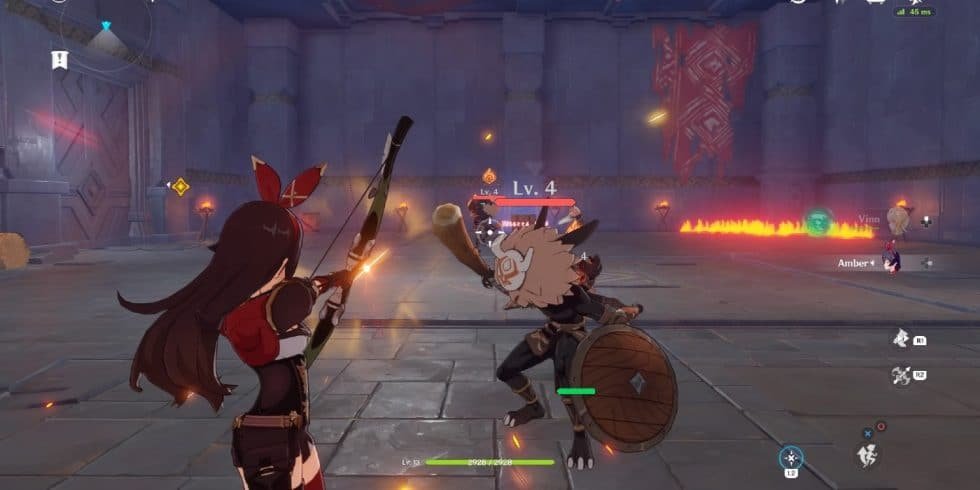 Of all the hours I've sank into this game already, I've never found it necessary to spend real money. There are plenty of good weapons to find in chests, and you can upgrade them easily by gathering and collecting materials. Likewise, the game supplies you with characters that you can level up in a similar fashion to weapons upgrades, so there's honestly never any reason to spend real money.
Combat, Cooking, and Cross-Play In Genshin Impact
Besides its astoundingly beautiful world, the main reason I keep coming back to Genshin Impact is that it's just so darn fun. Cel-shaded graphics and bright colors can only get you so far, after all. But the game does an excellent job of rewarding exploration. This is done through Adventurer Ranks, which increase as you open chests, explore dungeons, and complete quests.
The combat in the game is a mixture of action RPGs, like the button mashing of Kingdom Hearts mixed with character-specific moves and team builds similar to Dark Cloud's. In other words, characters have unique weapons and elements. So while the Traveler carries a sword and has the Ameno (wind) element, other characters like Amber use bows and the Pyro (fire) element. Because of this, it's always a good idea to mix and match your party based on characters' elemental leanings.
Admittedly, the cooking mini-game is a major rip-off of Breath of the Wild's cooking system. Players collect veggies and other foodstuffs in the open world and dungeons, and then combine ingredients to cook over campfires. It's still fine, and a little simpler than Breath of the Wild's cooking mechanic, but it's a noticeable knock-off.
Another big draw to the game is that you can play it with friends. If Breath of the Wild sometimes felt a bit lonely, then Genshin Impact remedies that by having option multiplayer. Developer miHoYo says Genshin Impact isn't an MMORPG, mostly because other players aren't present in the overworld. However, players can run dungeons in Genshin Impact with up to three friends. The game also supports cross-play, which means you can play it on PS4 with friends who are running the game on mobile or PC. There's even cross-save capabilities between the mobile and PC versions of the game. However, much like Dragon Quest X, you can play Genshin Impact completely alone or with buddies – it's totally up to you!
Paimon Needs To Shut The #$%& Up
While I've thoroughly enjoyed Genshin Impact, there are a few aspects of the game that aren't so great. The first notable detractor is Paimon, the fairy who serves as your guide. The voice acting isn't especially great in the game, and Paimon is the worst. It may not be anything inherently wrong with her character, but the fact that she's always chirping about something. She's like Navi from Ocarina of Time, but with a crazy anime girl's baby voice.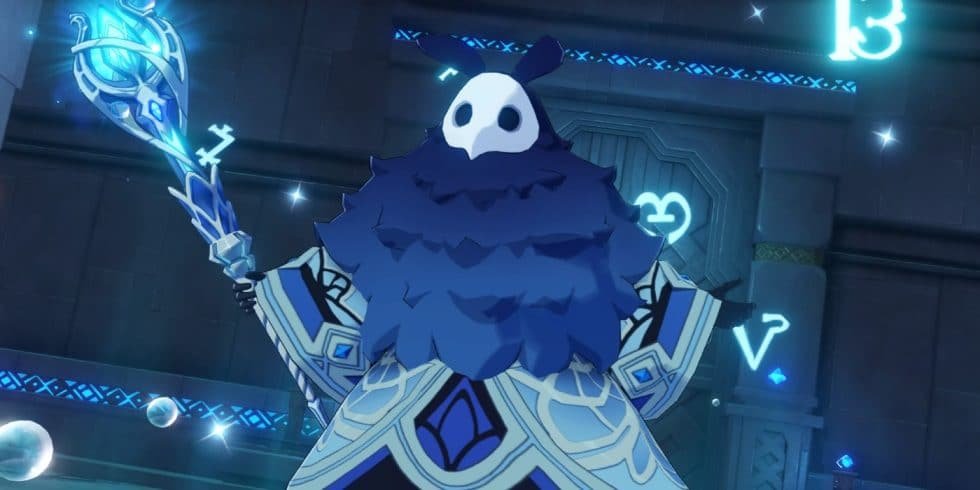 My biggest complaint with the game, however, is the controls. They don't feel especially intuitive, and half the time the shortcuts menu doesn't even seem to work correctly. It's really obnoxious in dungeons, when you can't use the regular menu. The controls feel cheap and unresponsive, and honestly need some improvement.
Genshin Impact Review – Final Thoughts
There isn't a whole lot left to say here. Genshin Impact is a great RPG that doesn't deserve the stigmas often associated with free-to-play games. It also does a fantastic job of proving to be more than a Breath of the Wild clone. For fans of RPGs with cel-shaded graphics, like Ni No Kuni and Tales of Vesperia, Genshin Impact should be a welcome new experience.
The world needs more free-to-play games like Genshin Impact. You know, games that don't just give a taste before smashing players with a paywall. Games that aren't pay-to-win or focused on microtransactions. Sure, there are definitely ways to spend real money on Genshin Impact, but it's not even remotely necessary. All you need to have fun is an open mind.
Geek To Geek Rating: 4.5 out of 5
---