Happy Halloween, geeks! I've tried out a bunch of games lately that have eerie, spooky vibes, and wanted to share a few with you that I think could make for a great way to pass some time tonight. The first few on this list could work well for a family to pass a controller around on to play together, then we get in to the spookier stuff later on!
Geek to Geek Media was provided with copies of some of the games mentioned in this article.
This one isn't a new release, but how could I have a list of games to play on Halloween and not include a game called Halloween Forever. You play as a pumpkin-headed character on a quest to break an evil curse.
The game looks like it jumped straight out of the NES library, and plays like it too! Everything is represented in chunky pixels with only a few colors, and the gameplay is perfectly simplistic. You can move, jump, double jump, and attack by spitting out candy corn. With just those few abilities you adventure through five levels full of bats, chainsaw wielding goalies, snakes, and all sorts of Halloweeny foes.
I recommend turning on the 99 lives mode in the options if you actually want to play through it, because this game can be pretty punishing. There's a lot here that reminds me of Ravva and the Cyclops Curse, which would also fit the season really well!
In Pumpkin Jack, you step into the role of a pumpkin-headed character on a quest to break an evil curse. No, wait, that was the last game. In this one you step into the role of a pumpkin-headed character on a quest to stop an evil curse from being broken. The devil has unleashed monsters on the world, and it's up to you to stop a hero from turning things back to normal.
This game just got an update for the Playstation 5 and the Xbox Series X, which is the version I got to check out. It looks and runs great, with an art style that feels like spooky mod to Fortnite. The slightly shiny, slightly cartoon style that games like Ashen and Effie use looks good in a lot of games, but it really shines here thanks to lighting and atmospheric effects that make a great mood.
On the gameplay side of things, this is a pretty straight forward combat-focused 3D platformer. You jump your way past all sorts of obstacles while fighting off skeletons and ghosts and ghouls. Even though it's not very long, there's some good pacing on breaking up the action with more puzzle focused segments, boss fights, and even a really fun mine-cart section.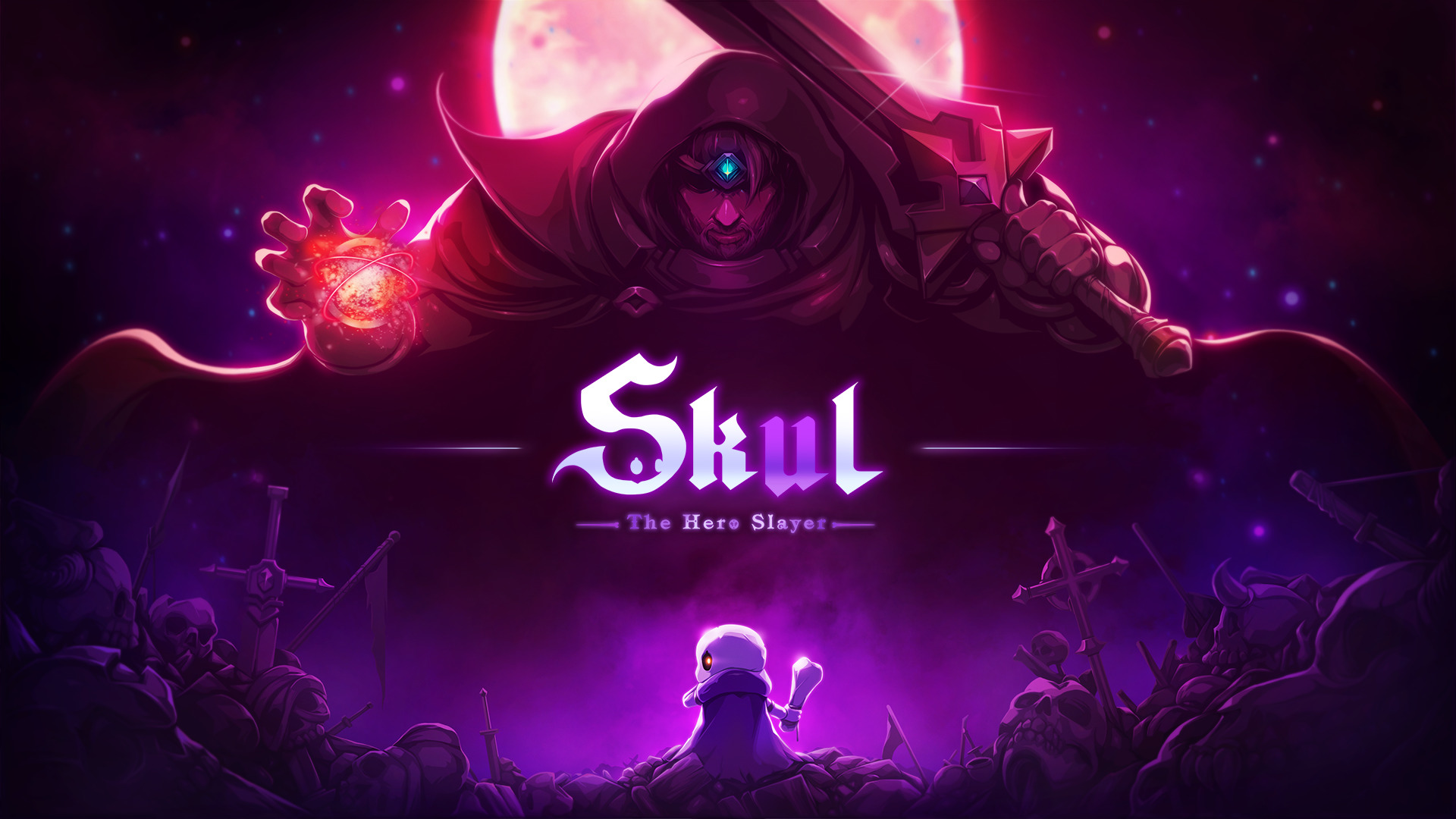 Stepping a bit further away from the specifically Halloween vibes, Skul: The Hero Slayer fits the season since you are playing as a skeleton. Or, well, I guess you play as a whole series of skeletons, sort of. This is a roguelite adventure where you are battling against the humanity for the sake of all human-kind. To aid you on your adventure, you'll find different skulls that you can swap out, which basically turns you into a whole different character.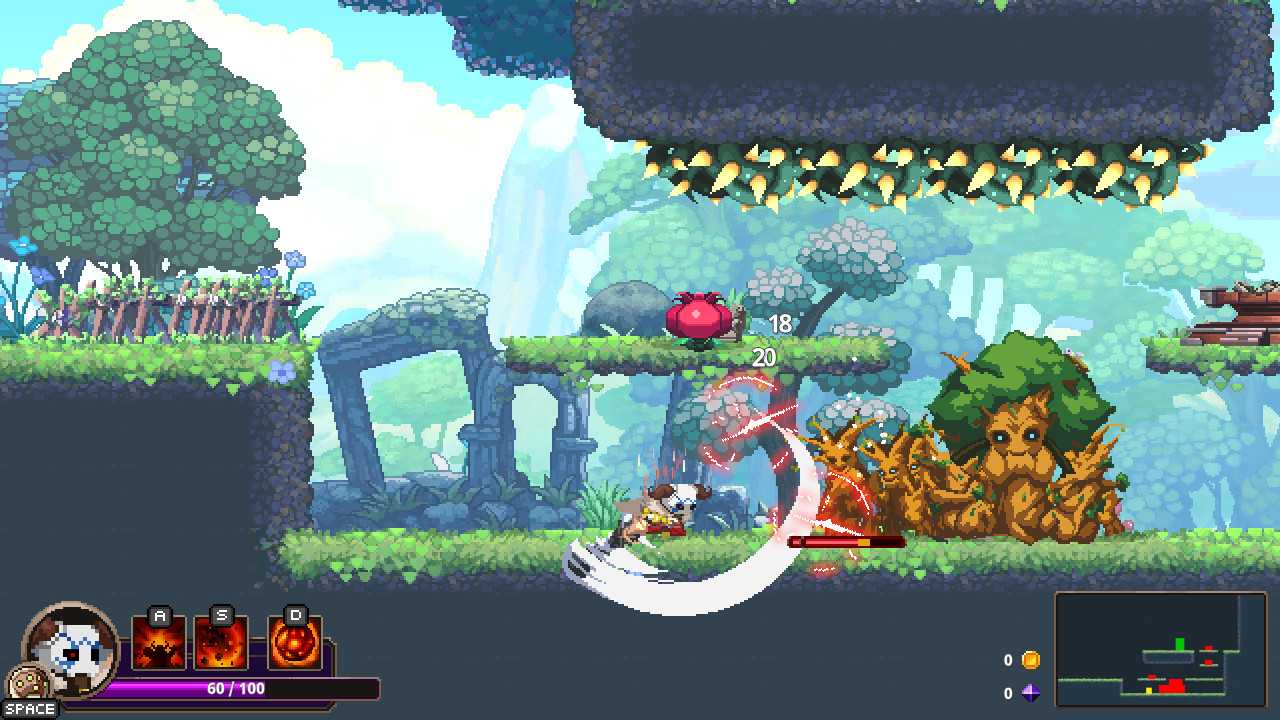 The gameplay is focused on 2D combat. Each character has a slightly different attack, dodge, and jump, along with a few special moves. Each encounter takes place in a small, platform filled environment, so there's a lot of focus on avoiding attacks from the huge amount of enemies that get thrown at you while you take them all out. Once everyone is dead, you are given some sort of reward (sometimes a new head), and then your off to the next room.
The roguelite loop here feels extremely familiar, but the shift to a 2D, more Castlevania-like perspective makes it feel fresh. I'm not terribly far into this one, but I'm liking it a lot so far.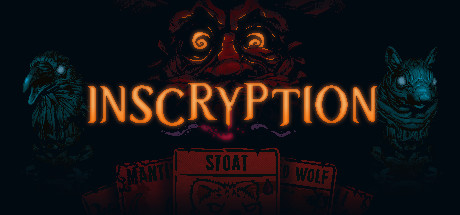 Hoo boy. Inscryption is absolutely weird.
Okay, so this is a roguelite deckbuilding card game, but it's also a lot more than that. Maybe. I think.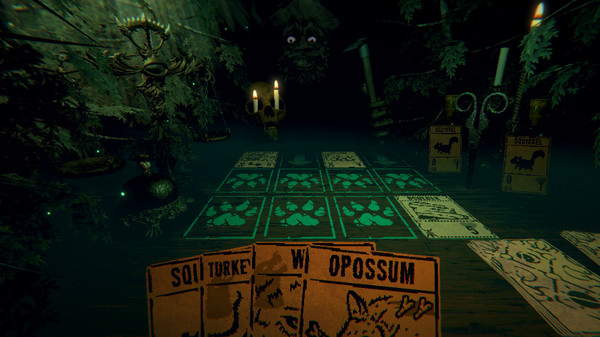 I'm honestly not quite sure what is happening in this game yet, but it's a perfect vibe if you are going to be at home on your own on Halloween. You wake up in a tiny, dark cabin sitting across a table from a shrouded figure who invites you to play a card game. Your cards are all animals. You can play squirrels into the playing field for free, and then you sacrifice them to play other cards.
It's dark and spooky and weird and offputting… and that's all before some of the cards start talking to you about how they are trapped here and need your help to escape!
I like card games in general, but Inscryption is up there with Griftlands in the tier of "card games that are doing something really interesting outside of the card game in the card game".
Finally, for maximum spooks you can strap on your VR headset. We all know that Resident Evil 7 is terrifying in VR, so if you want a virtual reality spook you've probably already played that. For something new you should check out Blair Witch VR, which promises to be a slower-paced, less-action oriented experience. Instead of getting a shotgun to fight off cannibals, you are just stuck in an oppressive, frightening environment.
I can't really speak to how well that all works though, because when I tried to play it the other day I got so creeped out by the title screen that I gave up immediately.
Final Thoughts
I hope you'll check out some of the games on this list, whether it's for today, for next Halloween, or just as a fun game to play. Stay safe and stay spooky tonight, and have a Happy Halloween!