Just after the announcement that Nintendo would be participating in the virtual E3 event this year, we got an announcement of an Indie World Showcase. Nintendo promised, "roughly 20 minutes focused on fresh and new indie games coming to Nintendo Switch", and absolutely delivered! Below are some quick notes on the showcased games!
A procedural narrative game that tells a variety of stories through a choose your own adventure style game. You might hitchhike, take a bus, hike through the woods, or get into a police chase as you dig through an interconnected narrative. Available later this year.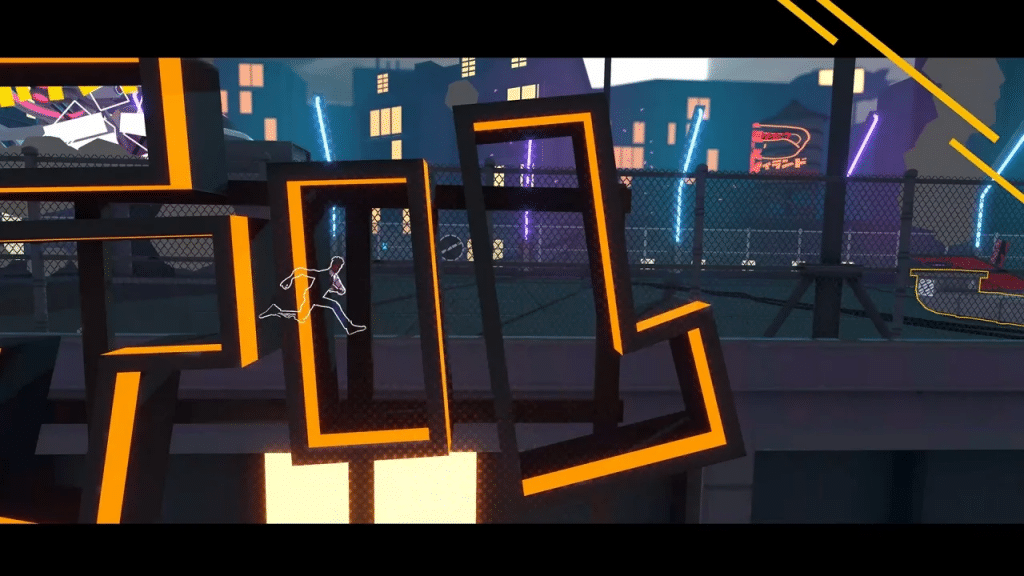 A runner that is absolutely oozing with style. Run, jump, and slide through neon-drenched streets as a fantastic soundtrack pushes you forward. The game takes place in Detroit, which is also where the game was made by a developer pushing for more space in the gaming industry. Available May 19th with a demo out now!
Annapurna is bringing two new games to the Switch! Last Stop looks like a dramatic, family oriented sci-fi narrative. July 2021. Hindisght has an absolutely gorgeous low poly flat shading art style, and looks sad. Later this year.
The newest entry in the OlliOlli series has a gorgeous, cartoony art style. The story sets you off on a quest to meet "the legendary skate gods", which sounds fantastic. Coming out this winter.
This game sets you into the role of a servant tasked with waiting 400 real-time days to wake the king. It's up to you to find ways to pass the time. This looks quiet and foreboding and meditative, and the hand-drawn art style gives me the absolute willies in the best way possible. Available now!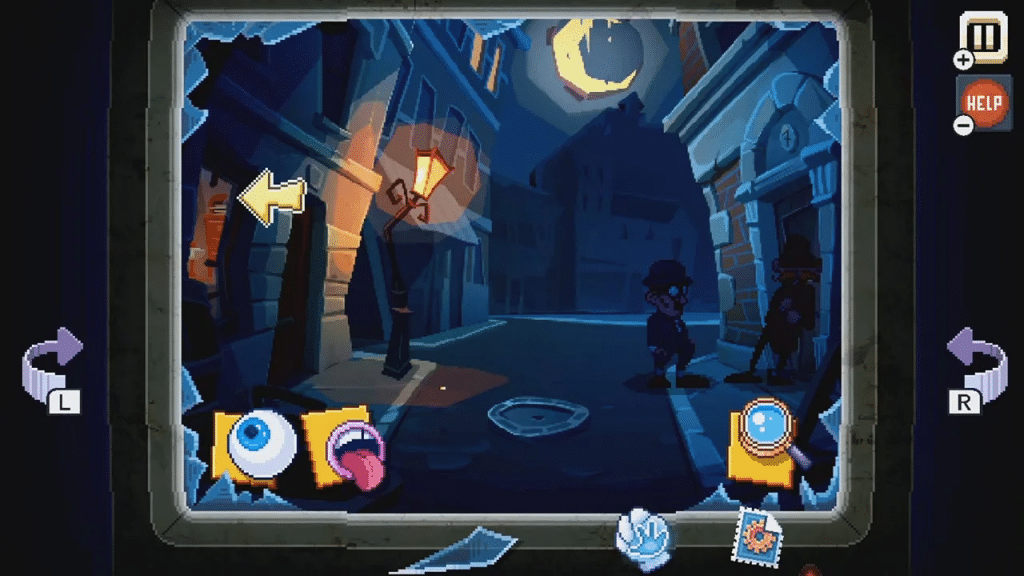 I've heard great things about this one from Justin McElroy's conversations about it on the Besties. It's a sort of point-and-click adventure game that trys to convince you that it's not actually a game. Available now!
If you aren't already sold on this pixel perfect retro throwback to the TMNT games of old, nothing I can say is going to sell you on it. If you are already sold on it, be sure to check out my suggestions on games to play while you wait for it. No release date, sadly, just "later this year".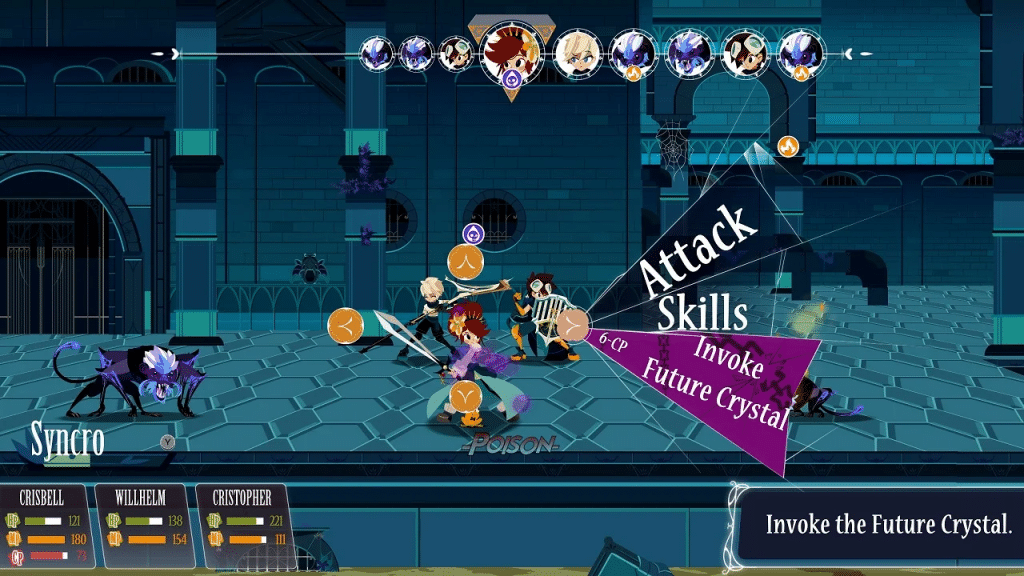 Stylish JRPG with time-manipulation twists in the battle. Available July 20th, with a demo on the eShop now.
Hack and slash through a rogue-lite underworld. This is actually a sequel to a 1987 Famicom game… so that's something. Coming to Switch next year.
This is a third-person action game with a head-banging soundtrack where you "Bring the gods to their knees" in a modern Mesoamerican metropolis. Gives me some Zelda vibes… or, in other words, I'm sold! Coming to Switch this Fall.
A South Korean team that was raised on action platformers developed Skul, which puts you on the side of the typical video game demon overlord. Fast, fluid, pixel-art hack-and-slash. You can change up your gameplay by swapping to any of 90 different heads, each with its own special ability. Summer 2021.
The Indie Montage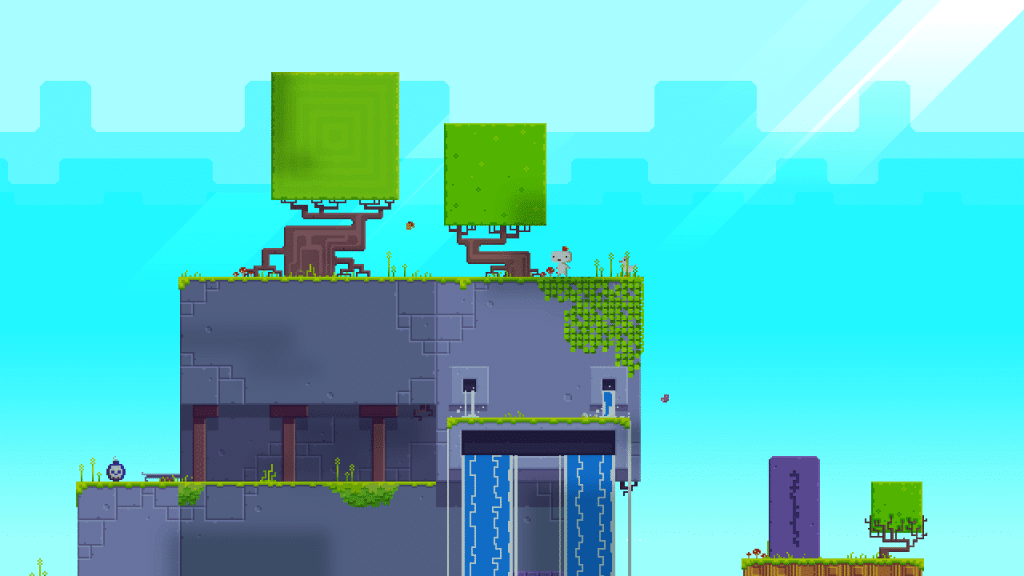 As they like to do, Nintendo dumped a montage with a whole bunch of games in it! There's no way I caught them all, but the highlights for me were Fez, KeyWe, Weaving Tides, THE HOUSE OF THE DEAD: Remake, and Beast of Marvilla Island. Seriously, the Nintendo Switch is a wonderful home for indie games, and we are going to be very, very spoiled this year.
Remember what I said about being spoiled? Wellllll there's a whole bunch of great Indie games on sale right now!
The big "one more thing" for this presentation is a sequel to Oxenfree! I never played the original, but I've heard really, really good things. It looks like a dark, spooky, creepy point-and-click adventure, and is planned to release in 2021.
Phew! I think that's everything! There are so many great Indie games on the Switch, and so many more coming soon… This presentation didn't even touch on Sports Story or Silksong or Skatebird, and those are just the indie games I'm looking forward to that start with an S!