In 2022, we began to see game releases that were initially delayed due to the COVID-19 pandemic. This meant we had a deluge of new games to play! We had to spread ourselves a bit thin to cover as much as we could but we had a blast doing it. When reflecting on our favorites this year, a few games, in particular, rose to the top of our staff's minds. We celebrate these games and everything else we enjoyed this year in the 2022 edition of Geek to Geek Media's Game of the Year Awards!
Some notes: Any games our staff played that were released between Dec-01 2021 and Dec-01 2022 were considered for awards. This year we split the RPG genre into 3 categories (action, turn-based, and tabletop) and created some brand new awards to highlight video game music and games with retro appeal.
Best Action Game
When we're craving thills, we look for titles that feature combat as their focal point. The action category includes genres such as brawlers, shooters, and fighting games.
Vampire Survivors
Imagine if you took an arcade bullet-hell game, but replaced the bullets with zombies, vampires, and other classic horror movie monsters. Vampire Survivors is just that game. Its simple premise, nail-biting gameplay, and thumping soundtrack had us squaring off against the undead over and over.
Other games nominated: Drainus, TMNT Shredder's Revenge, Sifu, Lego Skywalker Saga, Pocky & Rocky Reshrined, Gotta Protectors: Cart of Darkness, Cotton Fantasy
Best Platformer
Running, jumping, climbing, and occasionally cute mascots, the platformer genre is one that has been captivating players since the dawn of video games.
Kirby and the Forgotten Land
When it comes to cute platformer mascots, Kirby is easily one of the most iconic. This year we were excited to finally see the pink puffball transition to 3D in Kirby and the Forgotten Land. While less focused on precision jumping than other platformers, traversing this game's strangely adorable post-apocalyptic world with an array of new powerups was nothing short of a delight. (previous coverage)
Other games nominated: Transiruby, Wavetale, Tinykin, GetsuFumaDen Undying Moon, Sonic Frontiers
Best Adventure Game
The term "adventure game" can mean a lot of different things. At Geek to Geek Media, we use this category to highlight games that emphasize exploration, puzzle solving, and story-telling over big battles and explosions. 2022 was a big year for adventure games as we had more nominees in this category than any other.
Stray
As we always suspected, it turns out that being a cat is way more fun than being a human. Exploring the world as a cute feline in Stray was truly a unique experience. On top of that, this game's world-building and emotionally resonant story kept us focused on the screen like a cat chasing a laser pointer.
Other games nominated: Case of the Golden Idol, As Dusk Falls, Please Be Happy, Wayward Strand, Deadman's Rest, Chinatown Detective Agency, Tunic, Citizen Sleeper, Lost in Play, Yurukill
Best Turn-Based RPG
In the past, people often wondered if turn-based RPGs would become obsolete once computers and consoles became powerful enough to depict epic battles in real time. Well, 2022 showed that those folks were dead wrong since we had many games this year that showed the appeal of leisurely-paced role-playing.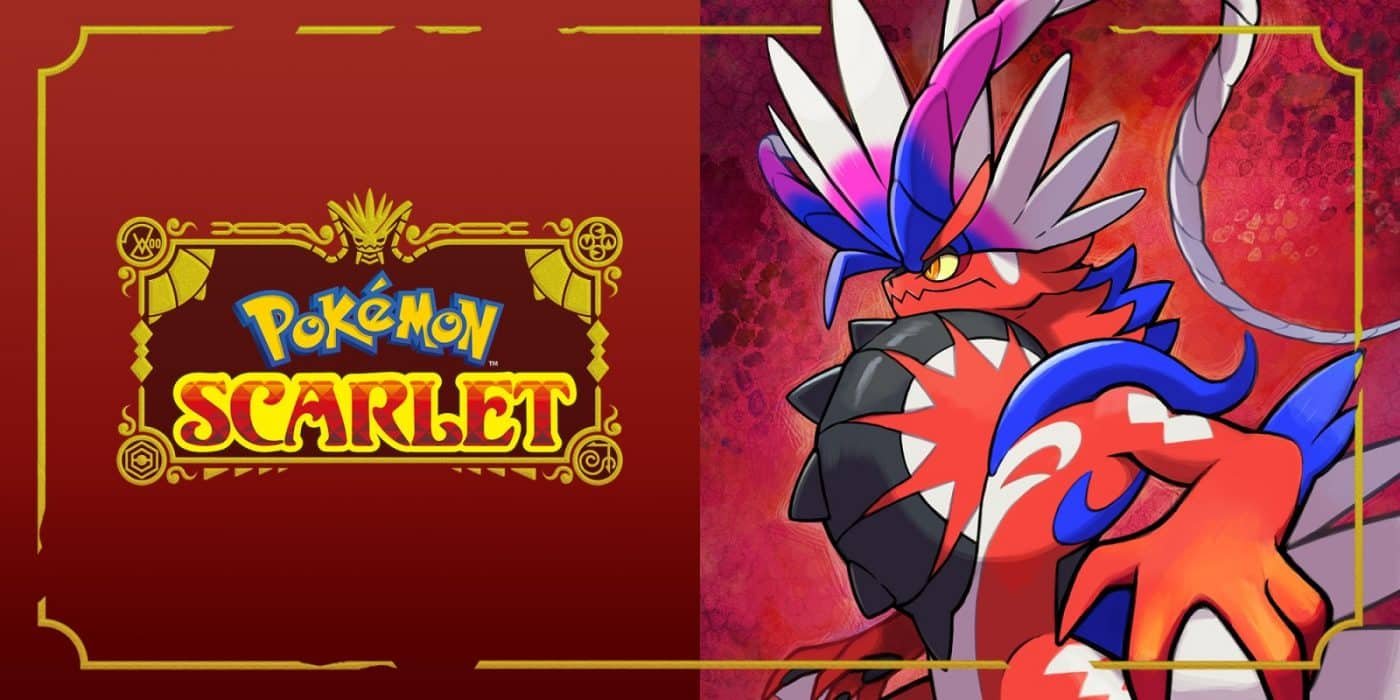 Pokemon Scarlet & Violet
Fans have been clamoring for years for an open-world Pokemon game and Nintendo finally delivered, bringing us two within the same year! Deciding between the more experimental Arceus and the more traditional Scarlet/Violet was an extremely tough choice for us, but the latter's more lively and fleshed-out world ultimately won us over. We may have had to push through some technical issues to explore Paldea, but taking this journey still filled us with childlike joy.
Other games nominated: Pokemon Legends Arceus, This Way Madness Lies, Live a Live, The Cruel King & the Great Hero, Rabbids Sparks of Hope, Chained Echoes
Best Action RPG
In the action RPG genre, both your fingers and your mind have to be quick to ensure survival. We hacked and slashed our way through many fantasy worlds this year, but one stood head and shoulders above the rest…
Elden Ring
This was probably our least surprising outcome; of course, combining the combat of Dark Souls with an open world like Breath of the Wild would be a captivating experience! In fact, many of us were so enthralled by Elden Ring that we spent over 100 hours in the Lands Between in our first playthroughs alone! (previous coverage)
Other games nominated: Eiyuden Chronicles Rising, Xenoblade Chronicles 3, Monster Hunter Sunbreak, Anno Mutationem, Stranger of Paradise: Final Fantasy Origin
Best Tabletop RPG
Sometimes you need a break from screens, but that doesn't mean you have to take a break from exploring new worlds and meeting strange new characters! This year we acknowledged that roleplaying can take many forms by playing a variety of tabletop RPGs.
Dungeons & Dragons Spelljammer
It may seem a little too on-the-nose to present this award to a variant of the world's most popular tabletop RPG, but we've been anticipating the return of Spelljammer for quite some time. Wizards of the Coast really delivered with this one and we had a blast becoming the space-faring wizards of our childhood dreams… even if the text leaves more up to the DM to research in older editions or homebrew than ideal. (original review)
Other games nominated: Cy_borg, The One Ring 2e
Best Spooky Game
Whether it be straight-up horror or something with more low-key Halloween vibes, we love a good spooky game (and an excuse to abuse the heck out of the 👻 and 🎃 emoji).
Vampire Survivors
Some would argue that this game isn't that spooky, be we would argue that nothing could be spookier than being trapped in a room with an army of the undead for 30 minutes! Vampire Survivors' Castlevania-like aesthetic certainly feels appropriate in October and its soundtrack is destined to be in heavy rotation at geeky Halloween parties for years to come. 👻
Other games nominated: Madison, The Quarry, Alfred Hitchcock – Vertigo, The Devil in Me, Scorn
Best Cozy Game
Sometimes you don't want to deal with the stress of big battles and perilous situations. This is where cozy games come in. This category includes slice-of-life games, puzzle games, visual novels, or anything else best enjoyed with a blanket and a cup of tea.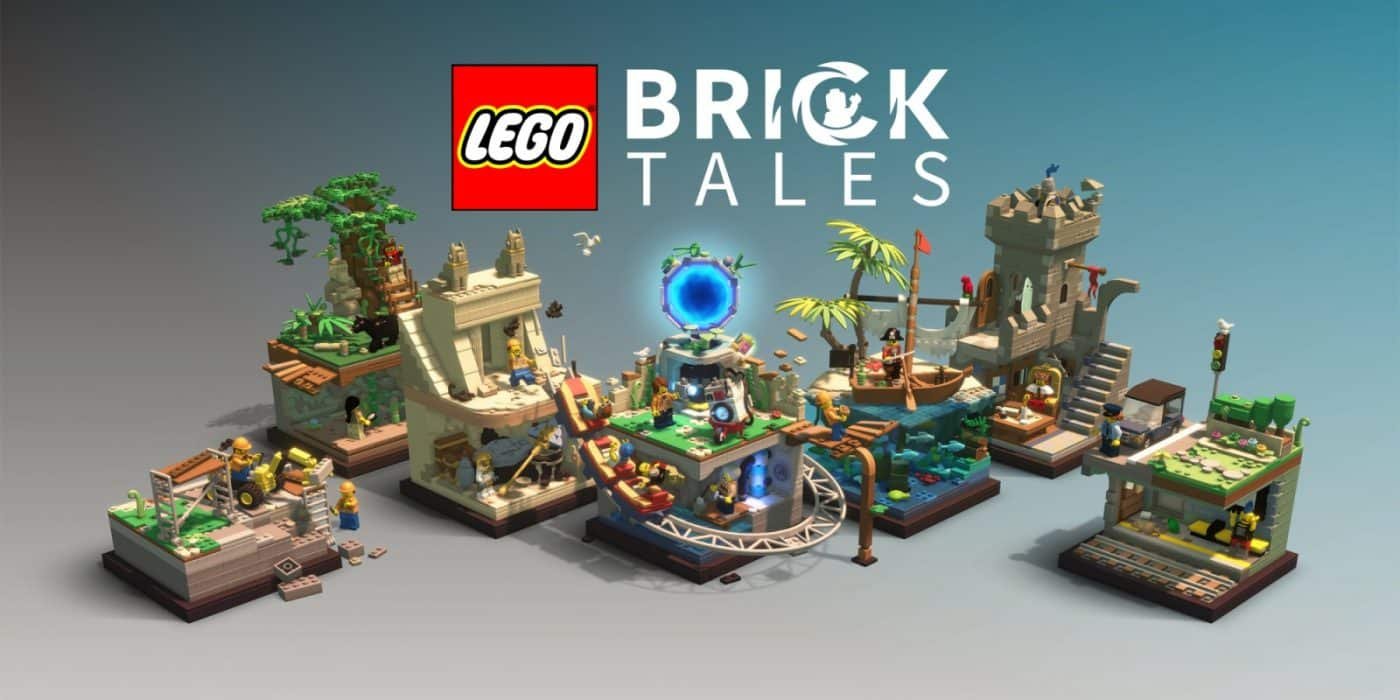 Lego Bricktales
What could possibly be cozier than spending a leisurely morning snapping together Lego bricks? Lego Bricktales allows for chill open-ended puzzle solving using the power of your imagination. It's a great game to curl up with on the couch! (original review)
Other games nominated: Wayward Strand, Patrick's Parabox, Please Touch the Artwork, Lost in Play, The Cruel King and the Great Hero
Best Map Game
You know how when you start a new game, the map is all cloudy except for the hero's hometown? Games that fill you with wonder as you fill in those cloudy areas are what we look for in the map game category.
Elden Ring
Exploring the untamed expanse of Elden Ring's Lands Between was an experience full of mystery and danger. The freedom this game grants you to carve your own path makes it a standout map game. (previous coverage)
Other games nominated: Horizon Forbidden West, Xenoblade Chronicles 3, Pokemon Scarlet/Violet, Pokemon Legends Arceus
Best Multiplayer Game
Teaming up with your friends, or perhaps conspiring to destroy them, is always a blast. While we had many such experiences this year, one stood tall among the rest:
Teenage Mutant Ninja Turtles: Shredder's Revenge
Beating up hoards of goons as a Ninja Turtle is even more fun when you do it with a friend. Being able to play through the whole campaign of Shredder's Revenge in co-op mode had us exclaiming "Cowabunga!". (previous coverage)
Other games nominated: Windjammers 2, Plate Up, Marvel Snap, Gotta Protectors: Cart of Darkness
Best Writing
God of War Ragnarok
The continuing adventures of Kratos and Boy (ok, we know he has a name, but still) proved to be just as enthralling as their original outing. Kratos is a far more fleshed-out and relatable protagonist than in the older GoW titles, with 'sad dad' gruffness and misguided concern for his son tempering the character's trademark unbridled rage. This finely-crafted balance makes Ragnarok's story one that will stick with us for some time to come.
Other games nominated: Please Be Happy, Xenoblade Chronicles 3, Citizen Sleeper, This Way Madness Lies, The Quarry
Best Retro Throwback
With pixel art or low-poly graphics and synthy tunes maintaining their popularity, we were still able to party like it's 1999 (or 1989) in 2022. For games that put a fresh spin on classic aesthetics and mechanics, we award Best Retro Throwback.
Transiruby
Not only does Transiruby provide rock-solid Metroidvania gameplay, but it also goes the extra mile with its soundtrack. The game sports two different arrangments of its music: one in the style of the PSG (Sega Master System sound chip) and one that sounds like FM Synth (Sega Genesis sound chip). That's some serious dedication to retro aesthetics! (previous coverage)
Other games nominated: Drainus, Pocky & Rocky Reshrined, Vampire Survivors, Gotta Protectors: Cart of Darkness, Case of the Golden Idol
Best Soundtrack
Fantastic music can elevate an already great game to stellar heights by imbuing it with extra emotion and intensity. To honor this, we've added the Best Soundtrack category to this year's awards.
Xenoblade Chronicles 3
Xenoblade Chronicles 3's music is both beautiful to listen to and integral to the game's story. The staff that worked on this game were so dedicated to the musical aspect of Xenoblade, that they had custom-made flutes created for the musicians to play to match those used by the game's leading man and lady, Noah and Mio. No other game we played this year went quite so far to prioritize musical creativity and originality. (previous coverage)
Other games nominated: Transiruby, Vampire Survivors, TMNT: Shredder's Revenge
Best Banger
What the heck is a "banger" you ask? It's a piece of video game music that really gets your toes tapping and makes you want to listen to it even outside of the game itself. Unlike the other awards we present, the entire GtG staff gets to weigh in on this one. After all, you don't have to be a gamer to know a banger when you hear one!
"Vandalize" from Sonic Frontiers
This unusually mature emo jam from Sonic Frontiers unleashed the inner teen edgelord in all of us. Who could have guessed back in the Genesis days that Sega's cartoony little mascot would go on to have us headbanging in 2022?
(Check out the music video and let us know what you think!)
Other tracks nominated: "Forest Night Fever" from Vampire Survivors, "We Ain't Came to Lose" from TMNT Shredder's Revenge, "Break You" from Of Bird and Cage
Game of the Year 2022
And now for the big one, our overall favorite game of 2022 was…
Stray
There's so much more to like about this game than just a cute cat! Stray's immersive world really creates a strong sense of place despite the game's comparatively limited scope. Also, its approach to storytelling is subtle yet impactful. Add simple but fun mechanics on top of that and Stray is a game that anyone can enjoy.
Other games nominated: Elden Ring, Xenoblade Chronicles 3, Vampire Survivors, TMNT: Shredder's Revenge, Tunic
Putting 2022 in the books gave us time to reflect on all the great experiences we had both with games and with our fantastic community. Thanks for being part of it! Be sure to let us know what your favorite games of 2022 were in the comments below.
Happy New Year from Geek to Geek Media!