While 2021 may have been a rocky year for the world at large, here at Geek to Geek Media we were fortunate enough to celebrate a few major milestones: we added more great creators to our staff and had the opportunity to play even more great games than we did last year. Rounding up this year's best games proved to be a real challenge with the breadth and diversity of titles we had to consider, so this year we decided to celebrate that by presenting our Geek to Geek Media Creators' Personal Games of the Year!
A quick point of order before we get to the awards: Any video games our creators played that were released between Dec-01 2020 and Dec-01 2021 were eligible to be nominated for awards. Games released after Dec-01 this year can be nominated in 2022. This round of selections is meant to focus on games that maybe only one or two of us got to this year, but that our staff nonetheless feel passionate about and want to highlight here. We also put our heads together and came up with our all-around awards across different categories, so if a more traditional Best-In-Show breakdown is more your speed, be sure to go read our Geek to Geek Media Game of the Year Awards!
With that out of the way, on to the awards!
An action-adventure RPG that has farming, crafting, and a 2-player co-op? And stars a CAT? It's really no surprise that this game won me over this year. At first, I was skeptical that they were trying to put too many differing mechanics into one game, and that it would end up bloated and chaotic. However, the game actually has a really good balance! This is a game I would recommend over and over again, and I'm already hoping for a sequel.
– Elinzia
I can so rarely stomach any kind of horror that when anything in the genre contends for my "best of the year", I simply can't ignore it. OMORI is a game about so, so much – from anxiety to friendship to depression and grief. And yet, somehow, it balances its charming, pastel presentation with the absolute gravity of every topic it touches. And while its story is potent, it never neglects the core promise of being a satisfying, well-rounded indie JRPG. In fact, the two are inseparable – where else does "Anger holds power over Sadness" serve as both a narrative theme and an actionable gameplay mechanic?
OMORI is admittedly hard to get through at times – the squeamish should read through its content warnings and rare jumpscares before approaching. But if you can manage, it's more than worth it for one of the most brutally earnest stories in memory about mental and emotional sickness.
– Data_Error
As it turns out, 2021 was a stellar year for horror games! While Inscryption and Resident Evil Village were probably the best games of the spooky variety this year, the horror game that stuck with me the most was Tormented Souls. This indie title is a love letter to old-school PS1-style horror games like Resident Evil and Silent Hill. Tormented Souls may feature HD graphics, but it otherwise stays true to its roots with slower-paced gameplay, fixed camera angles, and even tank controls!
When I sat down to play this, I expected to find these aspects of the game archaic; but once I settled in, I found that these creative decisions made by Dual Effect and Abstract Digital made a lot of sense. There's a certain sense of atmosphere that a game director can invoke with forced perspective that modern action-oriented horror games can't quite capture. If you've played through this year's bigger horror titles but feel like you're still missing something, Tormented Souls might just be the thing to fill the void in your spooky heart.
– Capsulejay
I got really into checking out small, indie titles this year. There's a lot of variety in that space, but retro platformers are wildly overrepresented. I played a lot of games where you jump around while you shoot or thwack enemies. A lot. Even early in the year I started to expect a certain amount of sameness with those titles, but then Astalon: Tears of the Earth showed up and absolutely blew my mind.
There's a lot to uncover as you explore, but at its core Astalon is a throwback to old-school Castlevania games. You explore a huge open map as you climb up (and down) tower finding secrets, battling bosses, and gaining new abilities. There are three different characters you can swap between from the very start of the game, which gives a nice bit of variety to the gameplay and provides for some cool platforming puzzle solving.
It's fair to criticize Astalon for not doing a lot of groundbreaking, new things, but it does what it does wonderfully. This was one of the most delightful surprises of the year for me, and sits beside Shovel Knight, Blaster Master Zero, and Bloodstained: Curse of the Moon as a perfect blend of retro gameplay and modern sensibilities.
– Troytlepower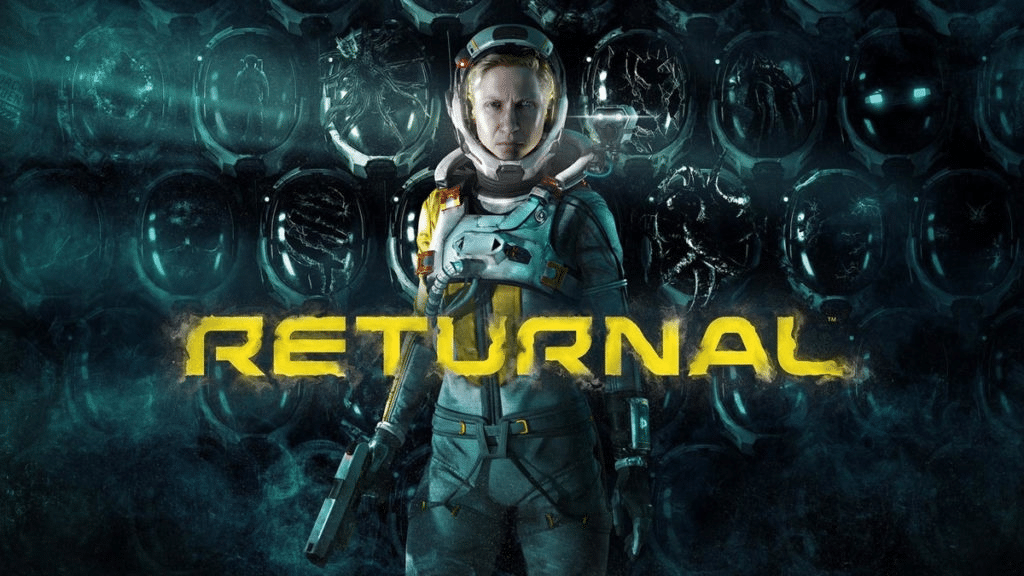 2021 turned out to be the year of the "time loop" game, and developer Housemarque handles the concept perfectly with their sci-fi action game, Returnal. Between the intense 3D platforming and gunplay, randomized elements that make each run feel fresh and unique, and a gripping story with themes of grief and regret, Returnal had me gladly coming back to it over and over again.
– Mr. Alarm
---
Of course, these picks are very personal to us individually. While we recommend them wholeheartedly, different people have different tastes – and that's the whole point! If a different game stood out to you as a personal "2021 Game of the Year", we invite you to chat about it with us on Discord – or just gush about it in the comments below!
Happy New Year from all of us here at Geek to Geek Media!