Quick View of Glyph:
Release Date: February 1, 2021
Price: $19.99
Rating: E (Everyone)
Platform: Nintendo Switch
A game key was provided from Bolverk Games.
Glyph caught my eye from the first screenshots I saw. The gorgeous art direction depicting ruins half-hidden by sand was beautiful and sad at the same time. Playing through it, I found a fun, smooth 3D platformer that frustrated me in the best ways possible.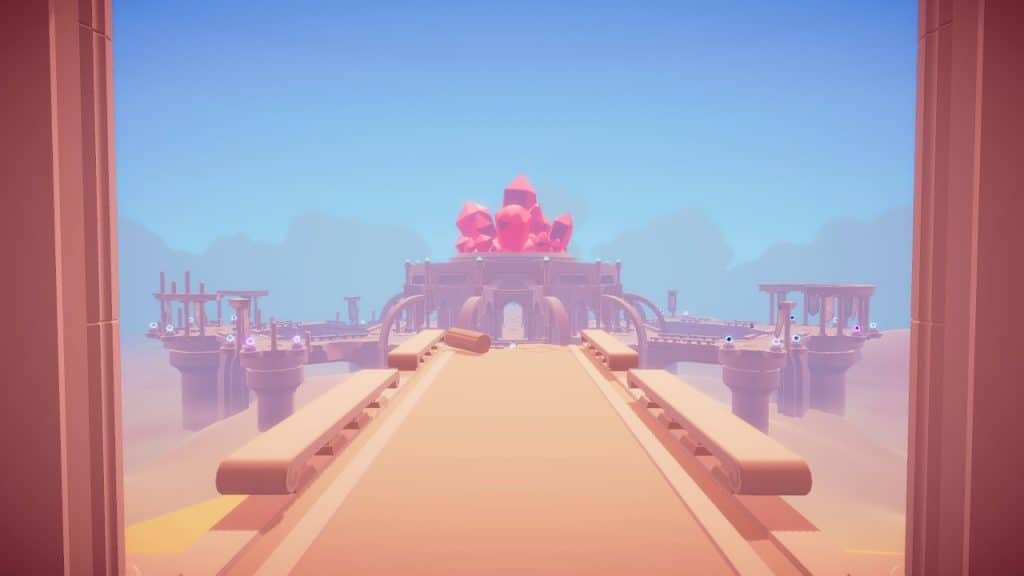 Roll, Jump, Slam, and Glide!
I started this game right after revisiting the original Banjo-Kazooie and just before the release of Super Mario 3D World + Bowser's Fury, so 3D platformers have been heavy on my mind.
Glyph sets itself apart from both of those mascot platformers because of the simple way you interact with the world. You are a metal sphere that has its entire move-set as soon as you complete the tutorial. You can roll around, jump, slam into the ground to bounce, and unfold from your sphere form to glide.
Throughout the entirety of the game, those moves never change. Each level presents the player with an expanse of ruins half-buried in deadly sand to navigate across. The tight, refined move-set means the challenge comes in muscle memory and reflexes. Like Celeste, you will die a lot, but the game never feels unfair.
Collectibles are scattered through the Exploration levels that make up the bulk of the game. Keys unlock the endpoint of a level, coins and artifacts give you access to new levels, and Gems are used to unlock new worlds. On top of all that, there are cosmetics to find throughout. I particularly liked changing my character into a turtle who left a cosmic dust trail in its wake.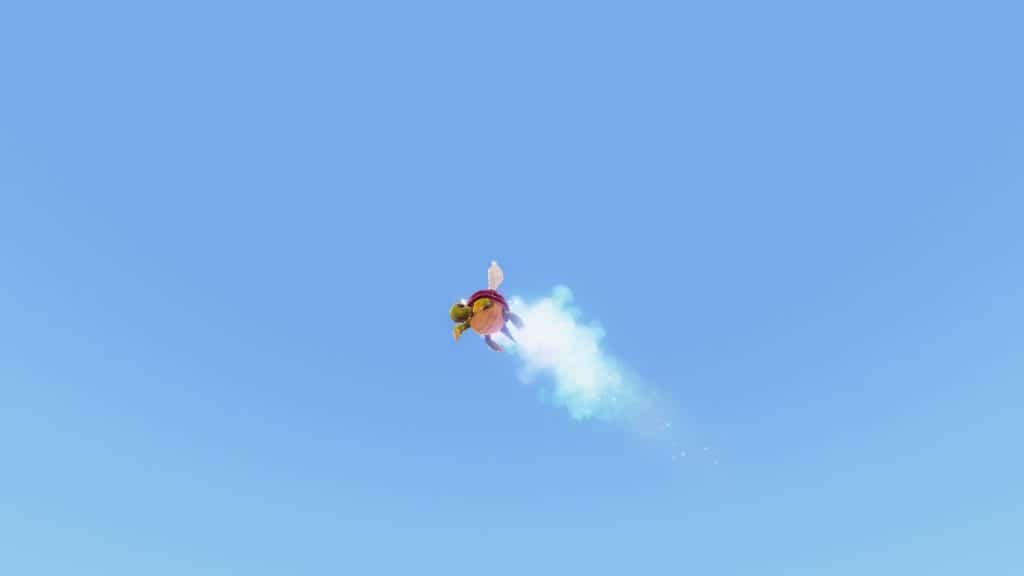 There are also Time Trial levels that really push you to chain together perfect executions of platforming moves. These levels stressed me out to the point that I mostly avoided them. Each one had three tiers of victory, giving you more rewards the faster you go. I don't think I ever did better than Silver.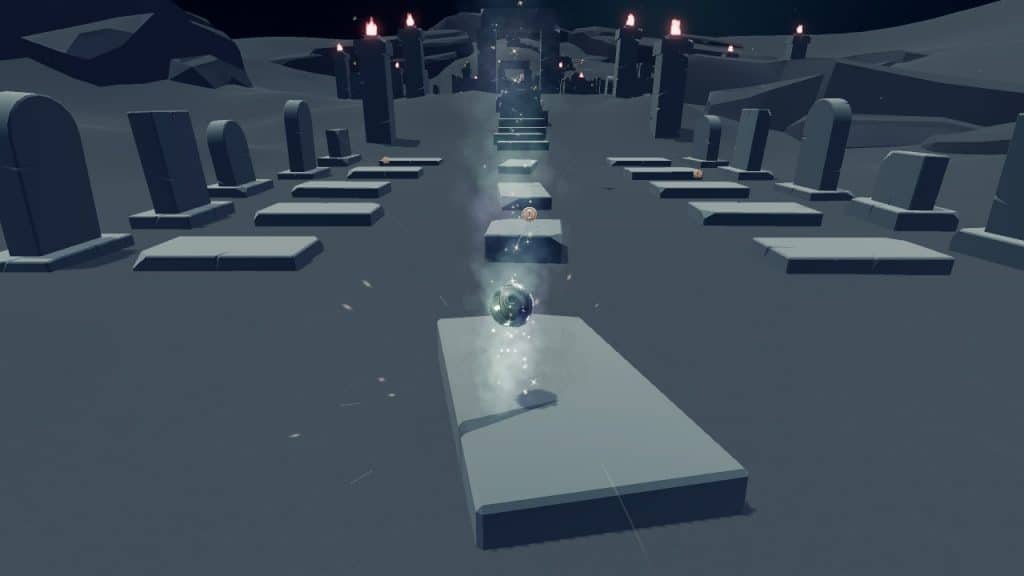 Captivating atmosphere
On top of being super fun to play, Glyph is a captivating game to look at and listen to. The basic geometry that make up the levels is almost always the same, sort of a collapsed Egyptian design, but shifts in color make each new level wonderful to look at. The moody music starts calm and then picks up in intensity as you collect keys.
This works super well to build tension since, unlock all the other collectibles, keys reset when you die. The pressure of tense music as you try not to die after getting a final key is fantastic.
As you work through the game, you unlock new sets of levels called worlds. The first time I got one of these I was excited to see if it'd be a new overall design, so that each world felt like a unique set (a la Super Mario Bros), but that's not the case. Different obstacles do change things up as you go, like floating platforms that tip as you land on them or enemies who, rather than harming you, bump into you as an extra physics challenge. It's just the general aesthetic that never really changes.
That non-change never really detracted from my enjoyment while I was playing, but looking back on it I think the lack of distinction from one world to the next is my only real complaint about this game.
Final Thoughts
I have had a lot of fun working through Glyph over the past few weeks. Between unique challenges, tons of collectibles, and controls that are precise enough that almost every death felt like my own dang fault, I was hooked. A stronger narrative and a little more variety to the environments could have added to this game as a whole, but while I was playing I was always too focused on knocking out the next challenge to worry about it.
I won't spoil the ending of the game for you, but the final challenge was super memorable and did a great job of putting every skill you've learned to the test. It's high pressure, it's intense, it's fair, and conquering it felt like a major victory.
I'd heavily recommend this to anyone who grew up on 3D platformers, as long as you go in knowing that this is an experience focused way more on the gameplay than on a story.
Geek to Geek Rating: 4 out of 5