The characters in Dragon Quest XI S are great. It's why so many fans around the globe have latched onto them, and it accounts for at least part of DQ 11's rise in popularity. One of the characters most likely placed at the top of nearly everyone's lists is Veronica, the tiny mage in red who's little but fierce.
There are a lot of reasons why people love Veronica, but for the sake of this post, I'm going to try to keep it down to five. Otherwise, we'd be here all day – gushing about Veronica and Dragon Quest XI.
5. Veronica's Outfits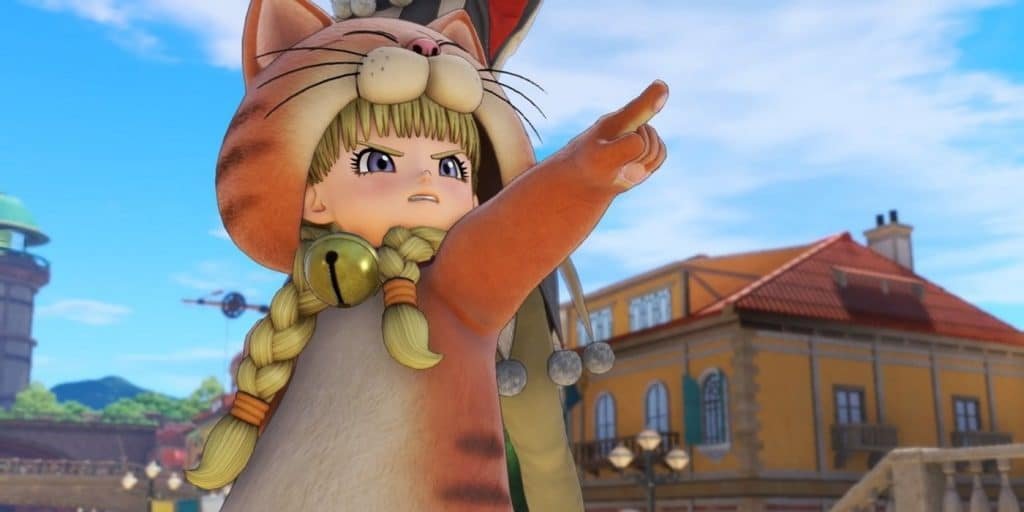 One of the highlights of Dragon Quest XI S is the many oufits the characters get to wear. Some are cool, some are silly, and some are just…strange. No matter what kind of look you prefer, there's something for everybody. Veronica's outfits are great. She can walk around like the mascot for a football team (assuming that football team is the Aroboria Kitty Cats). She's got a cool boar suit, and one outfit that makes her look like Stella from Dragon Quest IX.
4. Veronica's Quips
I talked about Sylvando's sass in his post, and Veronica is pretty similar. She's sarcastic, sure. But whereas Sylvando usually means well, Veronica's quips have a little more bite to them. You don't want to necessarily be at the receiving end of one of her angry glares or ferocious one-liners. Or one of her fireball spells, for that matter.
3. Veronica's Leadership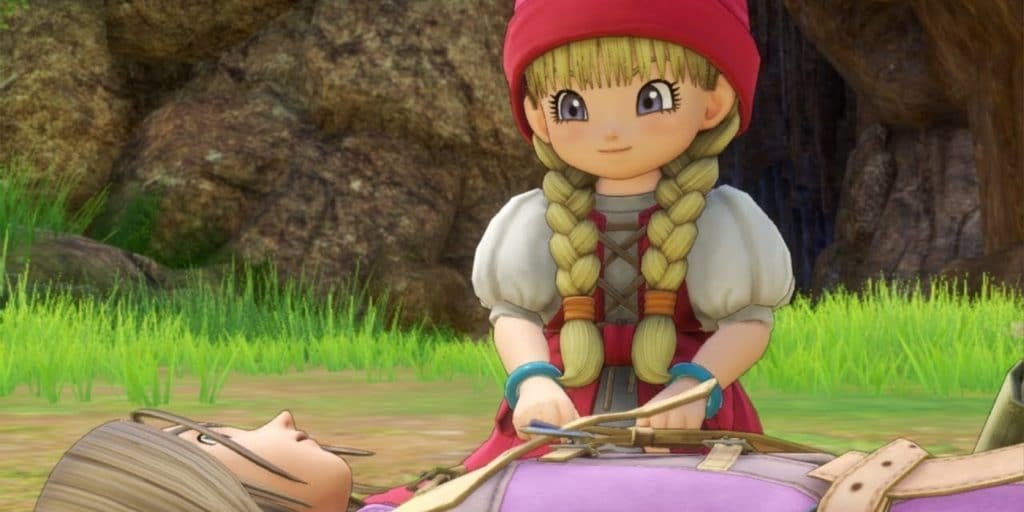 She may be the smallest member of your party, but Veronica takes on the leadership role early on. Not long after meeting her in Hotto, she's bossing around the boys and sending the party on a mission to rescue her sister, Serena. Even after players meet other characters who begin to direct the party's actions, Veronica is always there to speak her mind and keep people doing what they need to do.
2. Veronica's Spells
Veronica is a mage, which means she has some truly powerful spells. She's great for taking down the superboss at the end of Dragon Quest XI S, and she's awesome for bowling down numerous enemies in the Wheel of Harma. In the third act, she gets some of the most powerful spells in the entire game.
1. Veronica's Story Arc
Probably the biggest reason to love Veronica is her story arc. Without spoilers, her tale is both heartbreaking and wholesome. Although she may sometimes hide her true feelings, she cares deeply for Serena and the other members of the party. She's tough, but she's also a caretaker. Her story arc in Act Two is especially poignant. If you've never played DQ 11, you're going to be blown away.
This post is a part of ongoing articles to help support the release of Dragon Quest XI S, whichcomes to PS4, Xbox One, and PC on December 4th, 2020 . For more information, please visit the Official Square Enix site.